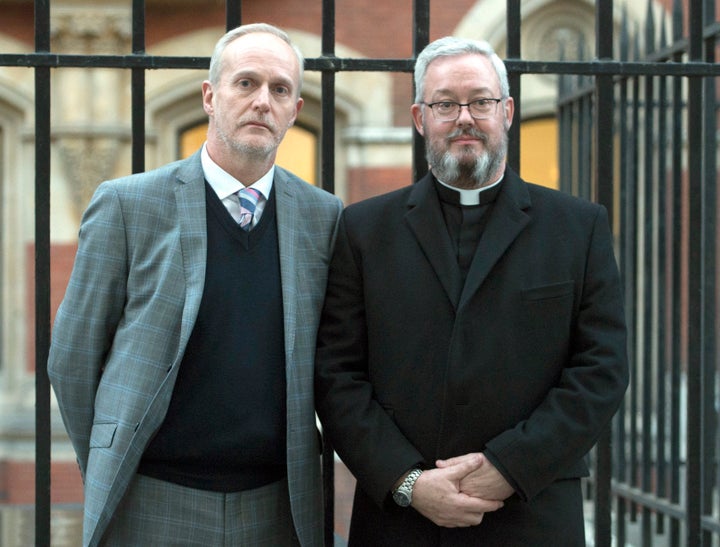 A gay priest who was stopped from becoming a hospital chaplain has lost a discrimination appeal against the Church of England.
Canon Jeremy Pemberton, a Church of England priest for 30 years, was prevented from officiating after marrying his partner, Laurence Cunnington, in 2014.
Having lost an employment tribunal case in 2016, Pemberton unsuccessfully fought to have the case overturned in the Court of Appeal.
Pemberton described the judgement on Thursday as disappointing, and said it meant the Church could "continue to discriminate legally against LGBT people".
Writing of the decision on his blog, Pemberton said he was "naturally disappointed in the judgment" but had reached a settlement agreement with the Church of England, meaning he can't pursue the matter further, and the church won't seek costs from him.
Pemberton's post continued: "The Church of England has established through this process that it can continue to discriminate legally against LGBT people in relation to their employment, even where that employment is not within the boundaries of the church's jurisdiction."
"The need for a revolution in attitudes and practices in the Church towards this minority is still acute – we continue to wait for real change," Pemberton wrote. He said he hoped to return to his job as a priest in the future.
As well as being prevented from becoming a hospital chaplain, Pemberton was denied a licence to officiate in the diocese of Southwell and Nottingham. This left him unable to take up a job offer at the King's Mill Hospital in Nottinghamshire.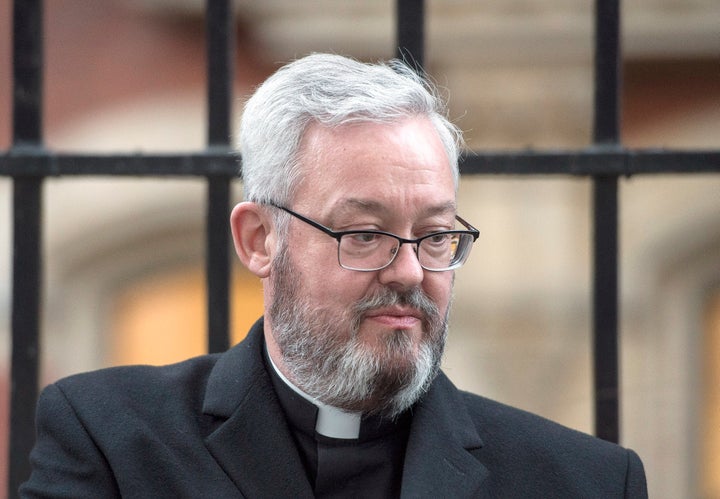 The Court of Appeal heard the matter in January, and on Thursday dismissed it.
Reacting to the decision on Thursday, a spokesman for the Diocese of Southwell and Nottingham said: "We are pleased the court has upheld the decision made with regards to the employment tribunal.
"We recognise that this has been a long and difficult process for many of those concerned and we hold them in our thoughts and prayers."
During a two-day appeal hearing Pemberton's lawyers argued that the bishop's decisions were wrong because the Church of England has no fixed rule on same-sex marriage among members of the clergy.
His barrister, Sean Jones QC, also said the Church of England clergy members in civil partnerships were allowed to officiate and that those were "effectively indistinguishable" from same-sex marriages.
He added: "There isn't a doctrine that says if you have entered into a same-sex civil marriage, then you cannot officiate."
Lawyers for the former bishop said it was accepted Canon Pemberton felt "humiliated" by the decisions, but the tribunal was right to find there was no "homophobic harassment".
Thomas Linden QC told the court the decisions were taken on the grounds Pemberton had "publicly flouted the doctrines of the Church on marriage, whereas his duty as a priest was to exemplify them".