Gemma Collins appearing on Sky News with Kay Burley to talk about the dictionary had all the right ingredients to be TV gold, and sure enough, The GC did not disappoint us.
The 'TOWIE' star was interviewed on the news channel on Tuesday (25 October) to discuss the derogatory definition of the term 'Essex girls' that appears in the dictionary, calling for it to be changed.
And during the course of the two minute chat, Gem uttered some pretty iconic lines, specifically that she is a "massive fan" of the dictionary.
But she didn't leave it there. Oh no.
And her explanation of what the dictionary is, was also brilliant.
The interview sparked quite the reaction on social media, with this particular Vine proving to be a standout:
Here's what everyone on Twitter was saying:
The star's comments came she she slammed the dictionary for describing Essex girls as "unintelligent, promiscuous and materialistic" women.
"We have definitely evolved over the years as Essex women," she said.
'We can all take a laugh and a joke at ourselves Kay, you know we're up for the banter, but it is very, very derogatory what has been said about us and it does need to be changed.
"We are like a lot of other women in the world just striving to be a woman and do their thing.
"Back in the day it was all about the white stilettos, the really blonde hair and all the fakeness and that's fine if you want to be like that but also, there's another side to Essex as well. You can't just stereotype the whole of Essex."
She added: "We aren't buying white handbags any more, Essex girls are buying the Chanel bags at the end of the day."
Gemma, if you're reading this, please never change.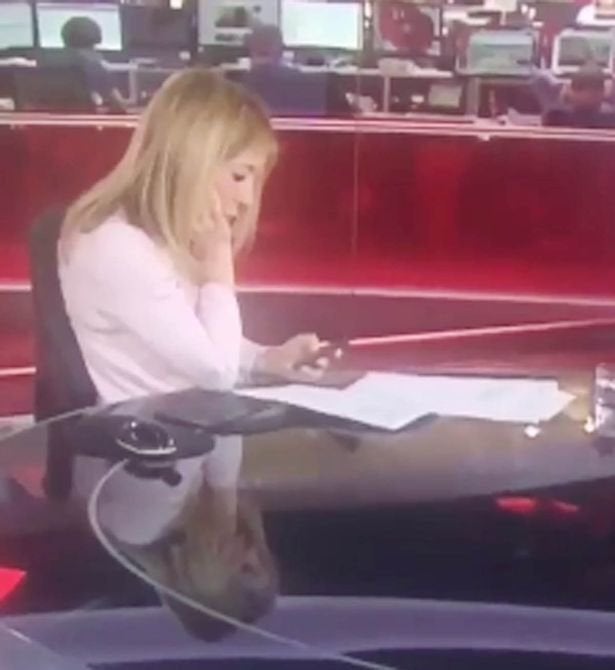 BBC News Fails