Currently when a child arrives at a hospital medics have no fast way of identifying whether they are suffering from meningitis or a less serious viral condition with similar symptoms.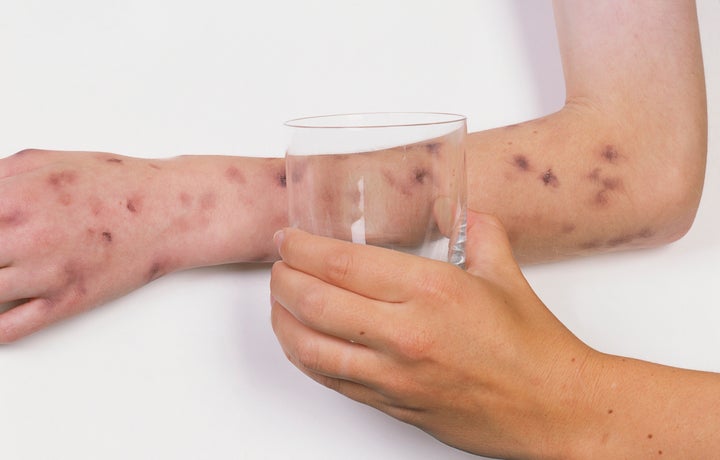 Professor Michael Levin said: "Every year many children are sent away from emergency departments or doctors' surgery because the medical team thinks they have a viral infection, when in fact they are suffering from life-threatening bacterial infections, which are often diagnosed too late."
An accurate diagnosis for meningitis can take up to 48 hours with current tests requiring doctors to test a sample of spinal fluid, or blood, from the child.
Now scientists at Imperial College London have identified two genes that are only switched on when a child is suffering from a bacterial infection.
Allowing them to bypass the need for a spinal fluid test.
The new test is a simple blood test that will notify doctors if the two bacterial genes are present and switched on, and subsequently work out if the infection is bacterial or viral.
It will then deliver an answer to the doctor's smart phone within two hours, saving precious hours.
The Imperial team are spearheading efforts to make the smart technology available in every GP surgery and NHS hospital in the next five years and are calling on the government to ensure this happens.
Currently 44,000 people die from sepsis every year in the United Kingdom, and Meningitis Now estimates 3,200 people are diagnosed with the disease.