George Michael's former band mate Andrew Ridgeley has revealed the depth of their friendship of five decades, with his strong and somewhat unexpected reaction to the Sun newspaper's plan to honour George's memory, and even asking writers not to refer to his friend as "Wham! singer".
Soon after the terrible news of the musician's death on Christmas Day, the Sun began encouraging its readers to buy George's music, pushing it to the top of the charts and raising money for three of his favourite charities - with a boost of "a generous amount" from their own coffers.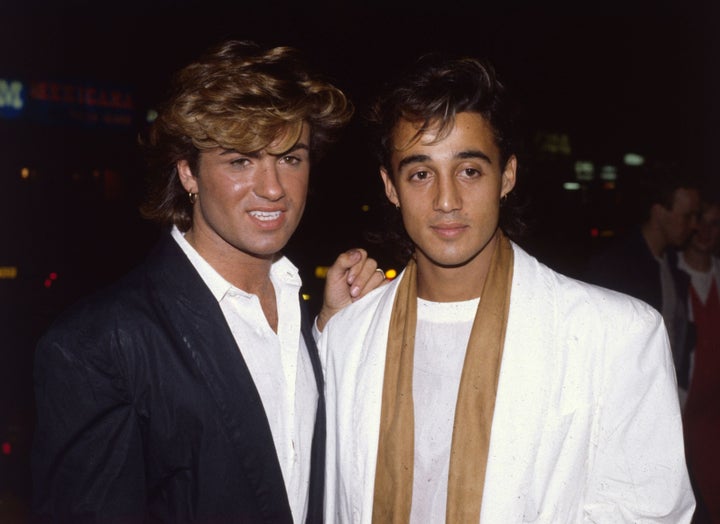 Their chosen tune was the timeless ballad 'Careless Whisper', but Andrew was quick to reject this idea. Despite his co-writing credit on the song, which first topped the chart in 1984 while George was still part of the pop duo, Andrew shared his opinion that, bearing in mind they were only in the band together for five years, "George defined himself by his art not by WHAM!"
The Sun has since altered its stance, saying they were inviting fans to vote for the song of their choice for it to support instead of 'Careless Whisper', following "conversations with his former bandmate Andrew, who felt it wasn't the ideal choice".
It seems, however, that Andrew isn't keen on the idea at all, no doubt not helped by fans constantly reminding him how negatively the Sun had reported on his pal over the last two decades. ("Rupert Murdoch has tried to destroy me," George once told NME.) However, Andrew is maintaining an impressively dignified position, at what must be a uniquely challenging time.
Andrew was one of the first to pay tribute to George on his death at the weekend, with a moving message in which he shared his sadness:
Now, he has been one of the strongest advocates of remembering George, not with the any of the Wham! tunes with which they found stardom together, but with a later tune recorded by George as a solo artist and which, he says, would be more symbolic of his former bandmate's evolving artistry.
He has even gone so far as to request news outlets not to refer to George as "Wham! singer", saying "it does disservice to his memory".
Andrew was friends with George from their school days together in Bushey, Hertfordshire, and George always said he owed Andrew the confidence they needed to become the pop stars they were.
Now, Andrew's generous recognition of his longtime friend's musical superiority is in keeping with their mutual regard for one another. Back in the 1980s, George had already penned his huge ballad 'Careless Whisper' by the time he planned to go solo, however, when he released the song, he ensured it was with a co-writing credit for him and Andrew. The success of the song ensured that Andrew would always be financially secure.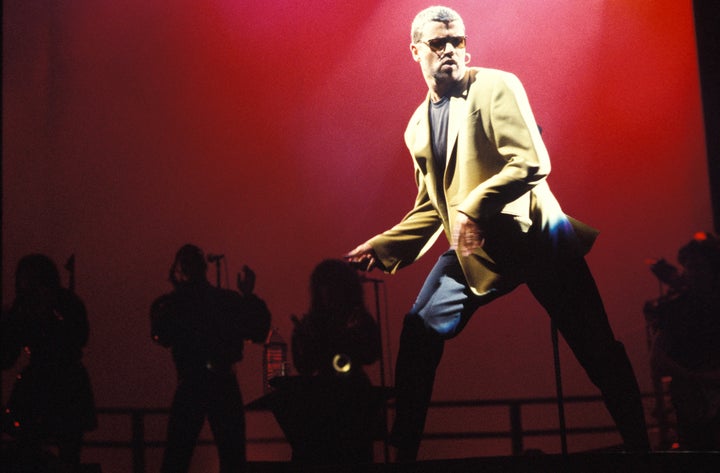 Following a stint at some solo work as well as a motor racing career, Andrew retired to Cornwall with his wife, Bananarama's Keren Woodward, but the pair remained strong friends. In George's documentary 'A Different Story', they chatted, with George earnestly asking his old bandmate who he thought had had the happier life. The clear answer, according to George, was Andrew.
Although the question of solo superstardom versus confidence and security can never really be answered completely, their friendship was never in doubt, proven by Andrew's ongoing protection of his friend's legacy this week.
Andrew and George had been friends almost all of their lives, first meeting at school in Hertfordshire in the mid-1970s. While George was was always precociously musically talented, it was initially Andrew who had the looks, the style, the confidence to get up on stage.
As a teenager, George was plumper, bespectacled, bad-haired, but he borrowed his friend's confidence, and he returned it in kind, with a string of worldwide hits that would make them both pop superstars of the 1980s.
When they went their separate ways professionally in 1986, after a sell-out farewell gig in Wembley Stadium, it was the end of their musical collaboration, but the friendship remained intact, with both men continuing to express their affection and gratitude for the other, right up until George's shocking death on Christmas Day 2016.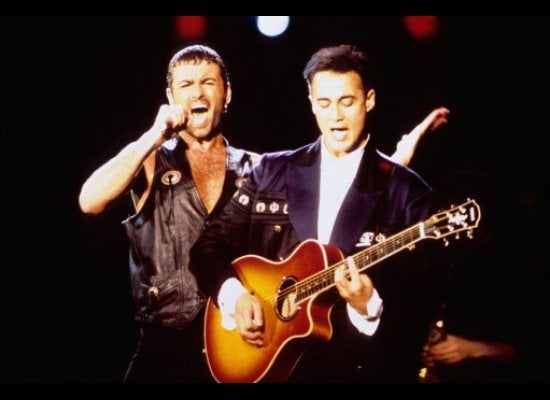 Wham! In Pictures...
Popular in the Community