George Michael anonymously donated money to a woman so she could pay for fertility treatment, after he saw her on 'This Morning', it has been revealed.
Phillip Schofield and co-host Davina McCall spoke to the mother, Jo Maidment, on the ITV show on Tuesday 3 January.
Schofield revealed that Michael often got in touch to donate money during the TV show's appeals, but always tried to keep it anonymous.
"What has never been revealed before today, and only a small handful of us knew, was that George made another significant donation," Schofield said.
"We can reveal now that after watching the plight of one of our viewers who was denied fertility treatment on the NHS, he paid for her to have IVF which resulted in our 'miracle This Morning baby'."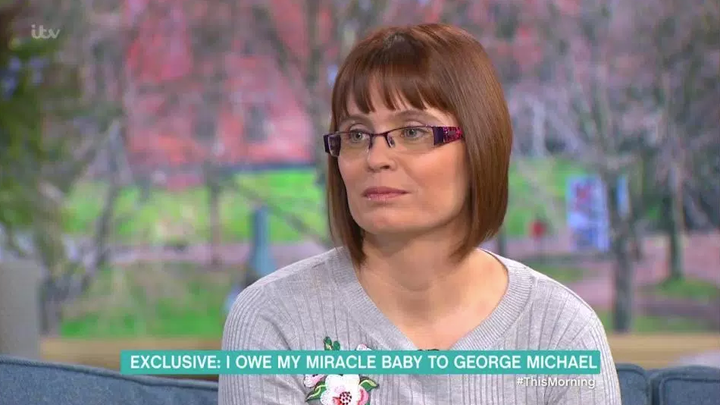 Maidment first appeared on 'This Morning' in 2010 to talk about her difficulty accessing fertility treatment.
Appearing again on the show for the second time on 3 January 2017, she said: "I can't ever thank [George Michael] enough for what he has done for me and my husband.
"I came on in 2010, and I was in contact with Denise [Robertson, the show's agony aunt] who also felt very strongly about it, so that's why we came on to talk about it.
"And I was home for two days and got a phone call from a PA saying a businessman would like to donate some money for one cycle of IVF for you.
"I didn't believe it at first… And it took me a good few days to respond because that wasn't what I came on the show for, I wanted to help other people."
Maidment said her family agreed to take the donation. Her first round of IVF resulted in a miscarriage and she said she received flowers from the anonymous "businessman".
"After that, we had frozen eggs from that IVF cycle and saved up enough money to have them put back in a year later, and then in 2012 we had Betsy," she added.
At this point, Maidment still had no idea the money had come from Michael and his PA Michelle.
Explaining how she found out, she added: "It was a couple of days after we came home with Betsy and we had loads of cards and flowers, and there was a massive bouquet of flowers that came and I read the card that said, 'Congratulations to you both. Lots of love to Betsy. Love from Michelle and George Michael (AKA Anonymous) xx'.
"Me and my husband read it hundreds of times to believe it. I was really upset when I found out [George had died] because I can never thank him personally and he never got to meet her.
"Betsy will know when she's old enough."