Colin Furze has done it again. The inventor from Lincolnshire has created the UK's only 360-degree swing and he's done it in his back garden.
With no straps, harnesses and just his own centrifugal force to keep him attached the YouTuber has quite simply given his garden the ultimate upgrade.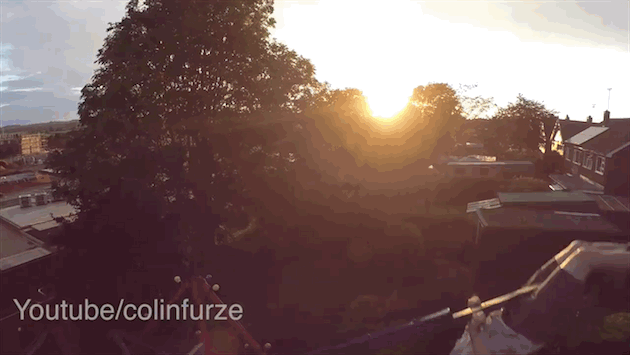 The frame is an enormous 5.6m tall, which combined with the swing means Furze goes well above the height of his own home.
To help off-set Furze's weight the swing contains a 25 kilo counterweight at the other end, helping him achieve the perfect 360.
The inventor has become a YouTube sensation after turning his shed into the ultimate 'Room of Requirement'.
From building magnetic boots, to ice wheels and giant projectiles there isn't an invention out there that Furze hasn't created in his shed.
Colin Furze's Best Inventions:
The High Voltage Ejector Bed