Gigi Hadid has revealed she suffers from Hashimoto's thyroiditis, an autoimmune condition that affects the thyroid.
The 21-year-old supermodel says her medication, which she has been taking for the past two years, has made her lose weight.
Hadid, who recently took part in the Victoria's Secret annual fashion show, was prescribed medication for hypothyroidism, an underactive thyroid.
"My metabolism actually changed like crazy this year," she said during a recent panel discussion on social media and fitness, according to Elle.
"So for the VS show I didn't want to lose any more weight. I just want to have muscles in the right place, and if my butt can get a little perkier, then that's good."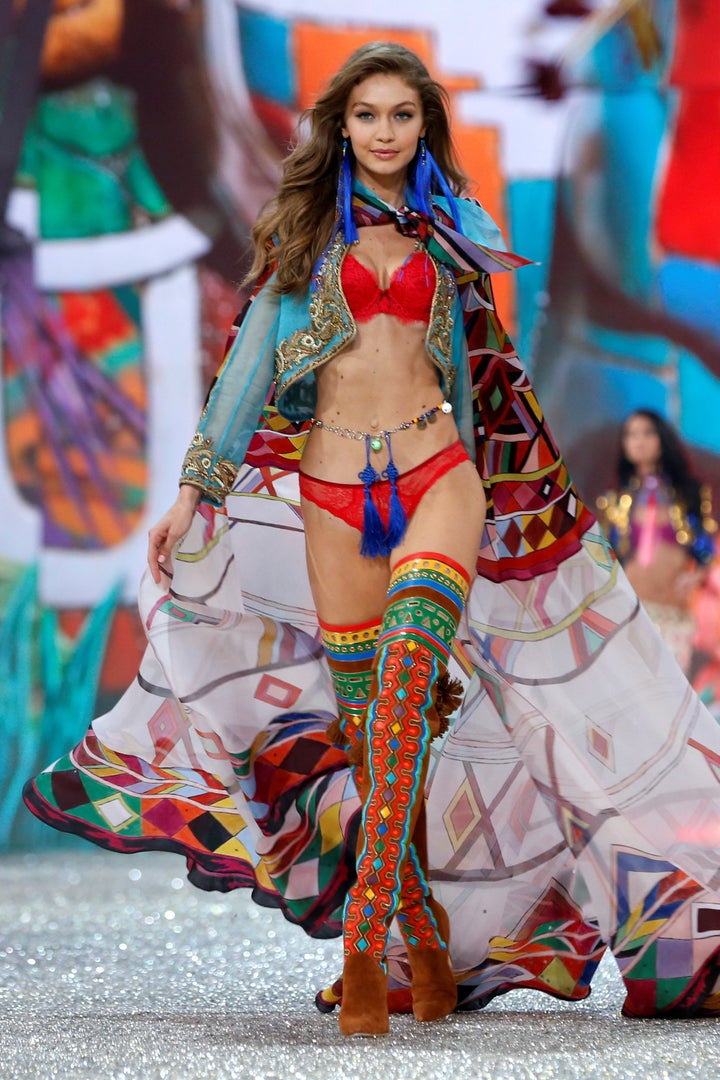 Hashimoto's thyroiditis is an autoimmune condition, where the immune system mistakenly attacks the thyroid gland, according to the NHS.
As the thyroid gland is slowly destroyed over time, it is unable to produce sufficient amounts of thyroid hormone, leading to symptoms of an underactive thyroid gland, which are very general and can include fatigue, weight gain, constipation, dry skin and depression.
Hadid's weight has has been in the spotlight recently following comments from Tommy Hilfiger's casting director who said she wasn't "thin" enough.
In an interview with Yahoo! Style, Hilfiger said his brand's casting director said Hadid didn't "fit" with the other models in their AW15 catwalk show.
But Hilfiger has since set the record straight, telling Page Six he was "not happy" about the casting director's decision.
Hadid is very much into her fitness, particularly boxing, and was recently named the face of Reebok's #PerfectNever campaign.
The ad campaign, which champions self-betterment, was originally fronted by UFC fighter Ronda Rousey. Hadid said that keeping fit is a way for her to drown out negativity and find peace of mind.
"Working out isn't only physical for me. It's mental," she said. "It helps me escape the noise in my head. It's the only time my mind goes quiet."
In the recent interview with Elle, Hadid revealed one of her least favourite workouts - squats.
"They're painful, and you have to do so many for them to work. Recently for the VS show, I put a sticky note in my kitchen, and every time I walked past the squats sticky note, I had to do 15 squats," she revealed.
"It's a good trick because it reminds you that you have to have integrity with yourself. No one else is watching, so I have to just do it for myself."
Hadid said that boxing in her gym allows her to switch off from her life in the spotlight. Speaking about the men who go to her gym, she said: "They don't care about what my body looks like. They care that I give a good punch, and that's how I want to be judged. That's what makes me proud of myself."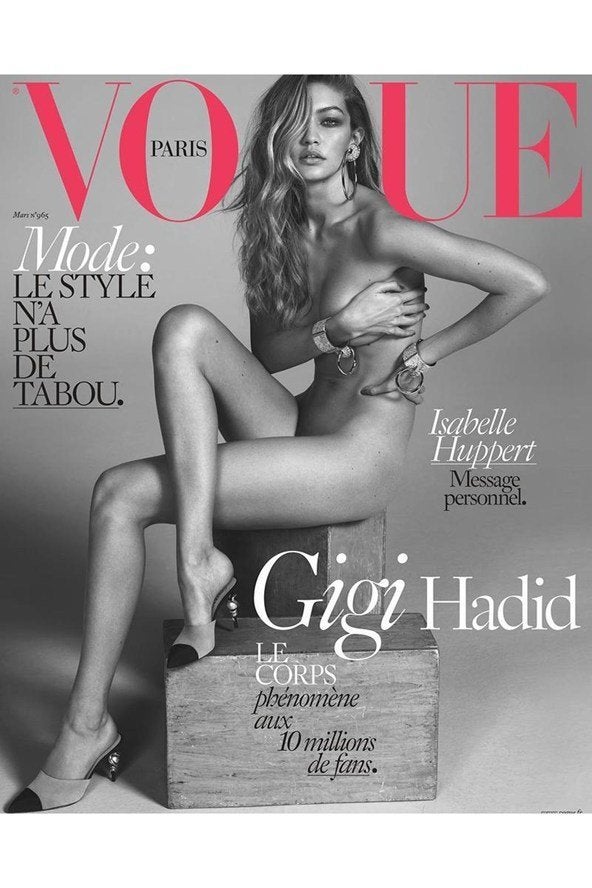 Gigi Hadid Vogue covers