In the latest in our WISE WORDS interview series - where stars from a whole range of fields share the important life lessons they've learned along the way - we're posing some of the big questions to GILBERT O'SULLIVAN.
Gilbert was one of the biggest-selling artists of the 1970s, with a string of number one records, a generation of girls called Clair following his hit single and three Ivor Novello Awards as well as three Grammy nominations to his name. Four decades on, and he's back in the charts with a compilation album capturing the best of his time making music.
Gilbert is a face virtually unseen these days. It's by his own choice, however. He admits he has little interest in the marketing process, seeing it as a necessary part of sharing his music that remains his vital life-force.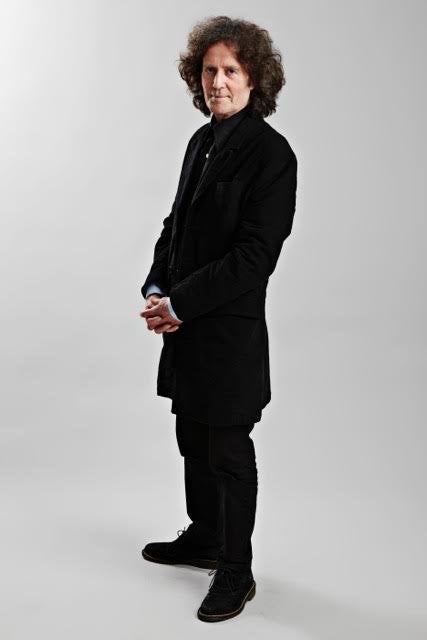 Considering this, it is a surprisingly thoughtful, open and engaging Gilbert who sat down with HuffPostUK recently for a chat about the singular path he's travelled so far, captured on his latest compilation album, 'Gilbert O'Sullivan - The Essential Collection':
What do you do to switch off from the world?
I have no phone, no internet. My brother is internet-friendly so I rely on him. I'm very disciplined. I work in the studio all day, and then I go for a walk with my dog, listening to music on headphones. And Saturday and Sundays, work is strictly out of bounds. It has to be.
How do you deal with negativity?
I do believe that any conflict has a better chance of being resolved if two people can come face to face. I try to by-pass the lawyers, insist on a meeting. It's an instant way of reminding one another that we're all human.
When and where are you happiest?
Writing songs. It's what keeps me going in this business. I've never lost my enthusiasm. I have the technology around me, but I still prefer to use cassettes to record. Success isn't dependent on the market place, because I can't control that. It's about completing a good song.
What's the best piece of advice you've ever been given?
I've always been pretty resilient myself, so, with a dose of healthy arrogance required to navigate your way through this business, I just rely on the saying, 'You may not be as good as you think you are, but thinking you are is good.'
What has been the hardest lesson you've learned?
Having to take my manager to court was dreadful, in the stress it caused him and his family, but also mine. I'd do it again, because it was the right thing to do, both morally and for my career, but it cost an awful lot, not just financial, at the time. Fortunately, time has done its magic and healed everything.
What would you tell your 13-year-old self?
I would say, don't worry, school isn't that bad. You have basic shyness, but you've got a drum set, things will be okay... At school, I was basically a loner, it was hard until I was 15 or so. Then I went to art school and was gifted with freedom to do the things I really wanted to do. So I'd say, hang in there.
What 3 things are at the top of your bucket list?
Finding another dog; writing the next song; making sure my daughter is happy at her wedding, we're all gearing up for that special day.
What do you think happens when we die?
I was brought up a Catholic, now lapsed. Church remains important to me, I try to go every Sunday. It reminds me that in church, there's no business class, we're all in economy. I like to think heaven's a state of mind at the end of our lives, and hell... well, that's the opposite.
When do you feel a sense that we live in the presence of something bigger than ourselves?
Staying up to watch the Moon Landing made me think of that. That and the joy of spring. I'm not sure it makes me think of anything bigger, but I certainly appreciate it in all its splendour, for what it is, nothing more, nothing less.
What do you try to bring to your relationships?
I can't stand rudeness, so I'd say the opposite, civility, good manners, to be honest and open is everything.
What keeps you grounded?
My feet have never been anywhere else. Showbusiness has never been my thing.
What was the last good deed or act of kindness you received?
My daughters always bring me little gifts, so I must mention them. Then recently, someone emailed me, to say they'd bought the album, and my music meant a lot to them. And, in turn, them saying that meant an enormous amount to me. It all goes around.
Gilbert 'The Essential Collection' is out now.
Related