Forget Creme Eggs and Mini Eggs because this Easter, it's all about the gin and tonic egg.
Luxury chocolate makers Prestat have created an egg inspired by the tipple of the moment.
The egg combines a glorious combination of milk and white chocolate, along with a "magical fizz" of tonic and of course, gin.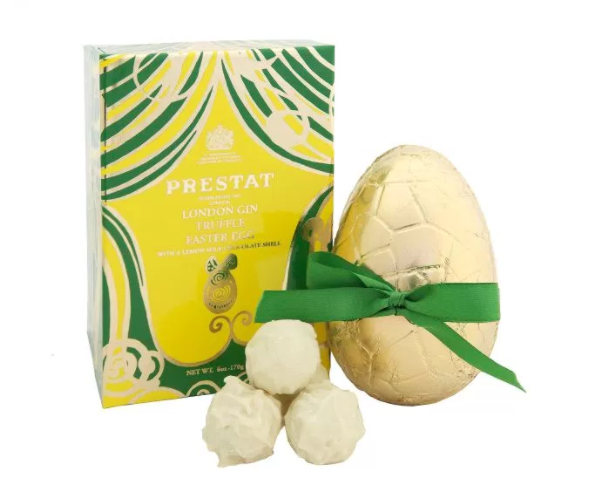 The hollow egg is made from milk chocolate flavoured with lemon oil. It's then filled with extravagant truffles made with ganache, flavoured with gin and lemon oil, all enrobed in a creamy white chocolate.
Of course, you can't have gin without tonic, so expect to feel a fizz that tingles on your tongue thanks to Prestat's "secret ingredient".
The egg can be purchased directly from Prestat's website for £17.50, or savvy shoppers may want to add it to their next Ocado shop for £16.99.
It may be more expensive than your average Easter treat, but we think it's totally worth it.