Love gin? Love, ahem, buses? Well your Friday just got 110% better, because news has reached us that in less than a week's time, London will be home to a gin bus.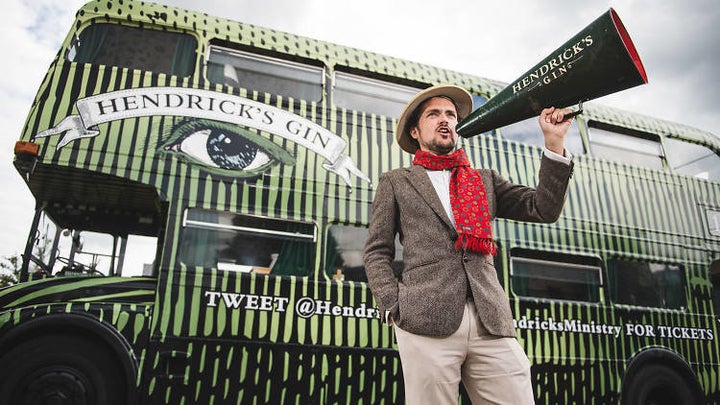 The gin-filled bus from Hendrick's Gin will be tootling around the capital from Thursday 21 July to Friday 29 July (excluding Mondays). Passengers can hop on board for a meagre £2.50.
Bartenders will be on hand to provide G&Ts, cocktails and cucumber macaroons, in what is sure to be a classy commute.
The double decker bus, which will be questionably disguised as a "giant cucumber", will provide much-needed respite to Londoners between the hours of 4pm and 9pm.
You can hop on board at Victoria Street, Westminster (SW1H 0ET), Southbank (SE1 8XT), Theobalds Road, Holborn (WC1X 8SP) or Euston Road, Kings Cross (NW1 2SX).
After a hard day's work, we can't think of anything better than a tipple on your ride home.
Related