But now her husband Tom Fletcher has let slip that the comments were actually made by a member of staff in A&E, and not by a random fan.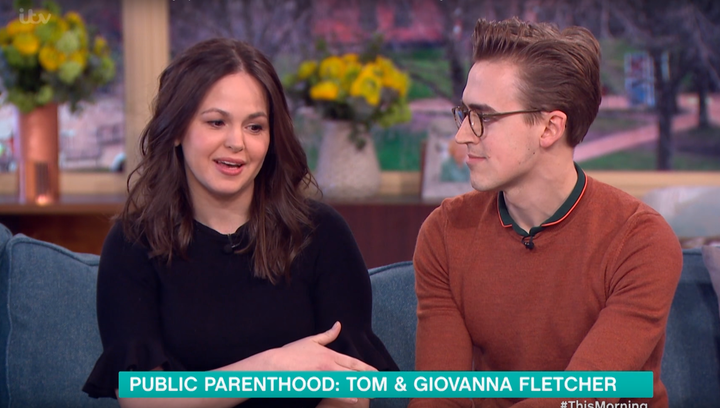 Appearing on ITV's 'This Morning' on Tuesday 7 March, the parents were talking to Holly Willoughby and Phillip Schofield about Giovanna's new book, 'Happy Mum, Happy Baby', and her candid approach to body image.
The mum-of-two brought up the incident, which she first revealed in an Instagram post back in March 2016,
She explained that eleven days after she gave birth someone said about her: "Oh look, mummy's still got her tummy."
Previously, the couple suggested that this happened in a park with a stranger who asked for a selfie, but the ex-McFly singer put the record straight and revealed it was actually a member of staff in hospital.
Shocked by her husband's revelation, Giovanna, who also has a three-year-old son Buzz, said: "I've never said that."
Despite clearly being embarrassed, the mum then went on to say: "They were meant to be looking after us."
The pair have not commented further on which hospital they were being treated at when the incident took place.