The podcaster and author was crowned the first-ever Queen Of The Castle during the ITV reality show's live final on Friday night.
Tom, who is a member of McFly, filmed the moment he and their six-year-old son Buzz discovered Giovanna had beaten Radio 1 DJ Jordan North to win the series.
"Mummy! Mummy won!" Buzz could be heard saying, as the father and son celebrated.
Posting on his Instagram Story, Tom then shared another video where Buzz thanked people for voting for Giovanna.
Tom also wrote on Twitter: "She's always been our queen but now she has a crown to prove it! Now I just have to explain to the kids that this doesn't mean we're moving into the castle..."
The couple are also parents to four-year-old Buddy and Max, two.
Speaking after her win on I'm A Celebrity: The Daily Drop, Giovanna said she will be taking home some of the castle experience to her children.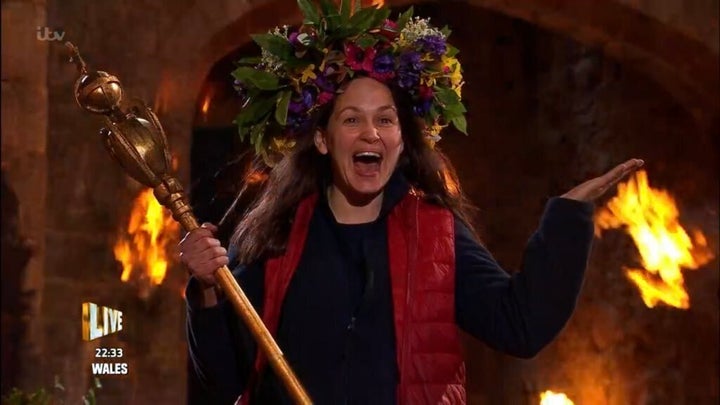 "I can already imagine that trials are happening at home. We're going to be taking inspiration from them and making up games," she said. "If they've not already. I can imagine snakes being made and all sorts.
"Tomorrow back into it all with a bang. Give it a few tantrums and I'll be wishing to be back in castle life."
Asked of how she'll celebrate her win, Giovanna added: "Soon as I'm home I'm just going to have loads of kisses and cuddles and immerse myself back into reality. And just normality, normal life. It feels weird because we don't know what's going on in the world."
I'm A Celebrity: The Daily Drop is available to watch on the ITV Hub now.