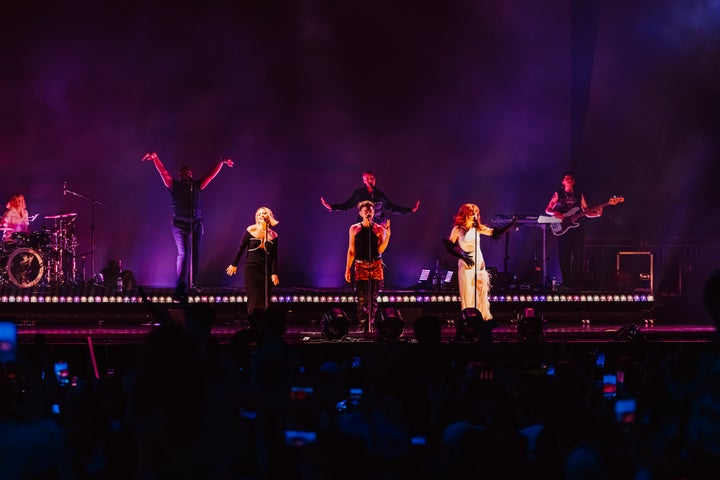 Singer Olly Alexander invited the former bandmates onto the stage at Brockwell Park in south London on Sunday night for a rendition of The Promise followed by Call The Shots.
Their surprise cameo went down a storm with the crowd, with the festival-goers helping sing the line "Here I am, walking primrose" from The Promise, originally sung by Kimberley and Nicola's late bandmate Sarah Harding, who died of cancer in 2021.
The pair amped up the nostalgia with choreography that recalled the group's noughties heyday.
Three out of four members of the band appeared on stage at Mighty Hoopla over the weekend, with Nadine Coyle performing a solo set on Saturday afternoon, featuring renditions of classic Girls Aloud tracks like Biology and a final medley packed with the girl group's hits.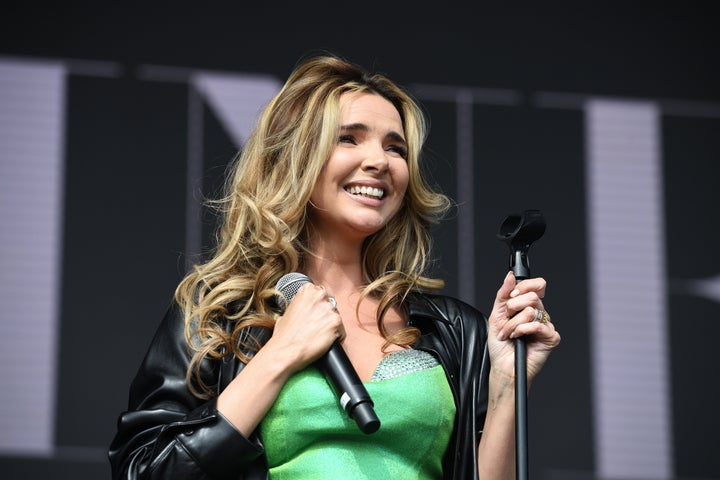 Kimberley and Nicola, along with Nadine, Sarah and Cheryl, were voted into the group on the TV talent show Popstars: The Rivals, which saw them go head to head against boy band One True Voice in a bid for the Christmas number one.
The girls eventually emerged victorious, hitting the top spot with their debut single Sound of the Underground, and went on to land three further number ones and 21 top 10 hits.
All five members of the group last performed together at the Liverpool Arena back in 2013, before announcing that they would be splitting up for good.
The band previously revealed that a full reunion would be unlikely, with Nadine telling The Sun that things "wouldn't be the same" after Sarah's death, and that performing together would "feel so very wrong" without her.
Cheryl echoed her views in an interview with the Daily Mail, explaining: "It wouldn't feel quite like Girls Aloud without her because she was such a big character and a big part of it.
"I've learned throughout my life you should never say never but we're just closer at the moment as friends and I love how we are right now. Work just hasn't crept in at all. We're not there yet."