Entertainment recommendation app itcher's Jonny Sweet marks the start of the summer with a look at what you can expect from some of the UK's top festivals this year:
With festival season knocking ever more impatiently at the door, it's time to get those camping tickets locked down! But which ones? Whereas a mere 40 years ago, the UK was a one-trick pony when it came to festivals, now we've got them coming out of our ears. This handy guide gives you a run-down on some of the best value venues to shell out your hard-earned beans this summer.
While Glastonbury deservedly reigned supreme at the top of the festival food chain for many, many years, the time to pass the cape and sceptre to a new breed has come. Even as long ago as 2007 the forum grumblers were complaining that it was "just full of people with nothing better to discuss than trivia and how much their house prices have gone up", while a more recent (and more eloquent) article from 2010 concurred that the once mighty rebellion-fest has now become a "a tightly regimented gathering of middle-class masochists who don't mind being bossed around by nosey cops and kill-joy greens for three long days".
While the glamour and legacy of Glasto might still appeal to many music fans out there, it would be remiss of me not to point out that there is a world beyond Michael Eavis' pet project. For those interested in trying something new – or for those who just didn't manage to get a hold of tickets due to the insanely competitive nature of the ticketing process – here are five of the hotter* festivals on offer on these fair shores in the coming days, weeks and months. Get yourself booked into one or more before the tickets run out, the curtain comes down and you're left behind with your old friends self-loathing and regret.
*Actual heat not guaranteed.
Latitude – The All-Rounder's Festival
15-17 July, Henham Park, Southwold, Suffolk
Weekend Camping Ticket: £205.50 + booking fee
For years, Latitude marketed itself as the 'alternative' festival; a refreshing change to the capitalism and consumerism that have undermined other festivals. To achieve this, it mirrors a more continental approach to the event, bringing in stages devoted entirely to comedy, theatre, dance, cabaret, spoken word, literature and any other liberal art you care to dream up.
Last year, the festival celebrated its tenth birthday with special guest appearances by Thom Yorke and Ed Sheeran. This year, it will try and go one better with an enticing line-up containing a whole host of artists at the peak of their powers, including The National, Father John Misty, Beirut, m83, Laura Mvula and heaps more.
Wilderness – The Nature-Lover's Festival
4-7 August, Cornbury Park, Oxfordshire
Weekend Camping Ticket: £177 + booking fee
Claiming to be the only festival set inside a nature reserve, Wilderness takes place against the beautiful backdrop of lakes, trees and countryside in almost literally the middle of nowhere. The emphasis is placed firmly upon getting away from the quotidian cares of the daily grind in relaxed yet rejuvenating surroundings. From their own website:
"Before Wilderness, festivals' didn't offer forests or feasts. No one knew of a festival where you woke early to swim, or stayed late to learn. The story of Wilderness is one of gently rolling back the steel fences and quietly asking people of all ages to live together for one weekend; a story of exploring the widest lens of cultural ambition and inviting the outdoors back into the heart of the artistic experience."
BoomTown – The Free Spirit Festival
Weekend Camping Ticket: £170 + booking fee
Perhaps the most eclectic festival on this list, BoomTown takes place in an entirely fabricated city complete with a multitude of different stages showcasing all manner of music, from ska and folk to hip-hop and drum 'n' bass and everything in between. The annual profits are pumped into next year's edition of the festival, making it bigger and better each time it happens.
With themed venues such as the Rave Yard, the Sewage Works, the Crazy Calamites Saloon and the Lion's Den, the weekend promises to be an absolute blast where you let your imagination and your inhibitions run off the leash. Early bird tickets were priced considerably cheaper than many other three-day festivals, though unfortunately you've left it too late to catch that particular worm. Still, with so many stages, acts and styles on show, it still represents great value for your wonga.
Electric Fields – The Critics' Choice Festival
26-27 August, Drumlanrig Castle, Dumfries and Galloway
Weekend Camping Ticket: £89.50 + booking fee
North of the border, Electric Fields is offering a genuine Scottish alternative to T in the Park, especially after the untimely death of RockNess a few years back. Set in the stunning grounds of a 17 century castle, the weekend will merge antiquity with the modern as some of music's best current acts come to wow an audience in the middle of the Scottish countryside.
As for the line-up, Primal Scream never fail to disappoint in a live capacity and The Charlatans and The Sugarhill Gang provide memorable blasts from the past, while Public Service Broadcasting, Wild Beasts and The Twilight Sad are three of the best alternative rock bands performing right now.
What's more, the decision to make it an exclusively Friday-Saturday affair means that the Sunday is wide open for sleeping off that hangover, so you can return to work on the Monday bright-eyed and squirrely as sin. And since it's a two-dayer, it's a good deal cheaper than anything else on this list, making it an attractive option for the cash-strapped music lover.
Bestival – The Festive Festival
8-11 September, Robin Hill Country Park, Isle of Wight
Weekend Camping Ticket: £190 + booking fee
It might be a clever marketing ploy and something of a cliché, but there's a reason why so many festival-goers swear that Bestival truly is the best of them all. From the forested backdrop to the fancy-dress theme, Bestival has it all. In fact, it even smashed the Guinness World Record for most people in fancy dress in 2010, with 55,000 of the buggers turning up in costumes of all strokes and shades.
Quite aside from the immediate sense of revelry which donning your gladrags brings, Bestival also embodies an infectiously upbeat spirit of friendship, fun and above all, frivolity. In fact, it was recently announced that Bestival will add the world's largest bouncy castle to its already impressive list of attractions this year, capable of comfortably handling 100 kids and adults who never grew up.
This year's line-up will see The Cure return (presumably for another three-hour set, as they have in the past) with fellow legends Fatboy Slim and The Human League in tow. Hot Chip, Diplo, Bastille, Kitty Daisy and Lewis and Wolf Alice provide other temptations from the weekend which is sure to live long in the memory of anyone lucky enough to hop over to the Isle of Wight for it.
Over the Sea and Far Away
This list showcases the best of British festivals, but overseas is always an option as well of course, with the continent generally providing better weather and value than many UK festivals. In particular, the Barcelona incarnation of Primavera Sound is enjoying a purple patch in terms of line-up quality this year, while Sziget in Hungary and Roskilde in Denmark are seven-day options for the marathon reveller. However, while the pound-to-euro conversion might be kind, the added cost of flights, transfers and accommodation can sometimes make any savings on Euro festivals redundant.
For that reason, you might want to scent fresh meat closer to home. Check out one of the above recommendations and let us know how it went for you… or alternatively, add your own favourite UK festival in the comments box below.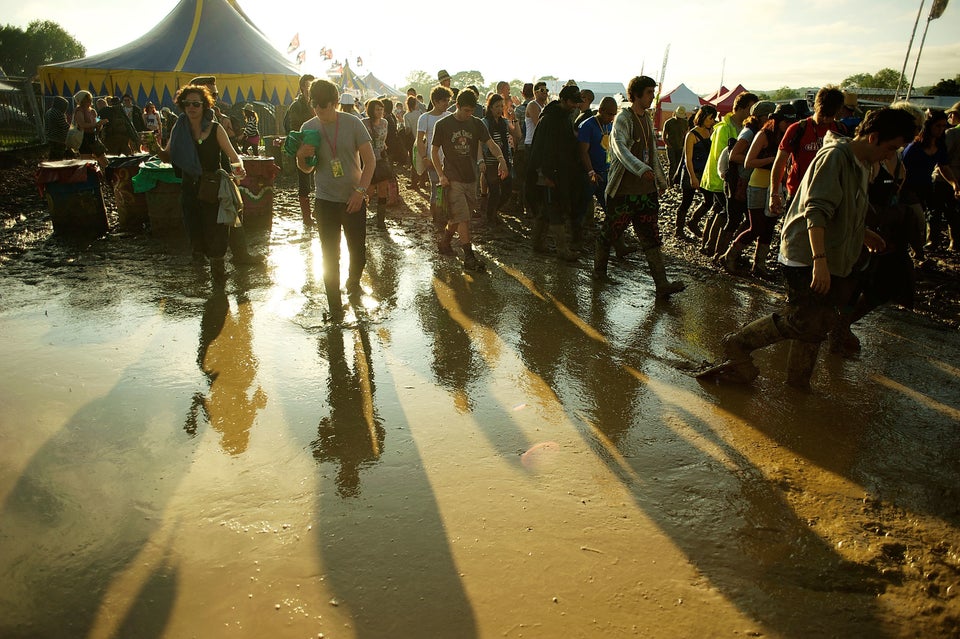 Glastonbury Throughout The Ages