This year, the average, annual, global CO2 level is set to surge past the 400 parts per million milestone for the first time.
It's a continuation of rapidly accelerating levels of CO2 recorded in 2015, when particular months surpassed the climate change benchmark.
These are the conclusions of a World Meteorological Organisation (WMO) report which cautions that the upward trend marks the start of a "new era" set to last "many generations".
The powerful El Nino event of 2015-16 kickstarted the surge, with droughts in tropical regions reducing forests' and other carbon sinks' capacity to take in CO2, the report found.
"The year 2015 ushered in a new era of optimism and climate action with the Paris climate change agreement. But it will also make history as marking a new era of climate change reality with record high greenhouse gas concentrations," said WMO Secretary-General Petteri Taalas. "The El Niño event has disappeared. Climate change has not."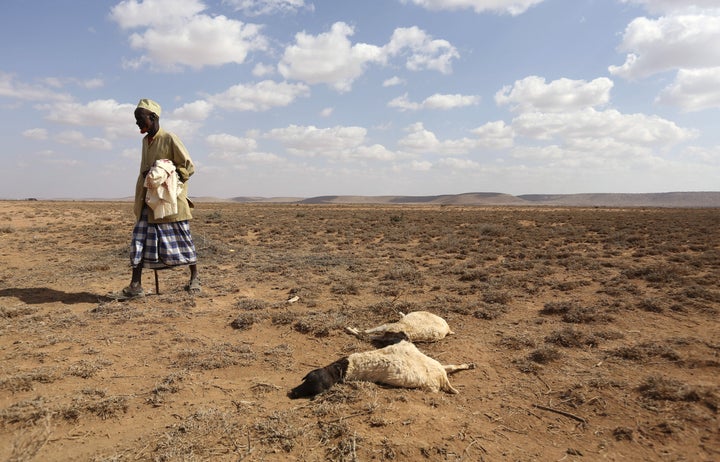 Taalas praised a recent agreement to amend the Montreal Protocol and phase out hydroflurocarbons, but added:
"The real elephant in the room is carbon dioxide, which remains in the atmosphere for thousands of years and in the oceans for even longer.
"Without tackling COemissions, we can not tackle climate change and keep temperature increases to below 2°C above the pre-industrial era.
"It is therefore of the utmost importance that the Paris Agreement does indeed enter into force well ahead of schedule on 4 November and that we fast-track its implementation."
Last month, researchers revealed that an immediate ban on tapping new fossil fuel reserves would not stop us from breaking COP21's 1.5C global warming goal.
Nor would an immediate cessation of coal mining if existing gas and oil reserves are allowed to run their course, the Oil Change International research showed.
In fact, the team found that the only way to reduce warming to a safe level is phasing out many coal, gas and oil extractions earlier than planned.