The five years from 2011-2015 are the warmest on record and 2016 is set to be even warmer still, the World Meteorological Organisation has warned.
A new WMO report links hurricanes, flooding, droughts and the rising global temperature strongly to human activity.
It comes as officials at the Marrakesh climate talks reel from the election of Donald Trump, a climate change denier, as US president.
The report confirms that 2015 was the first year in which global temperature were more than 1C above the pre-industrial era.
The Paris Agreement, which came into force last week, aims at limiting the global temperature increase to well below 2C.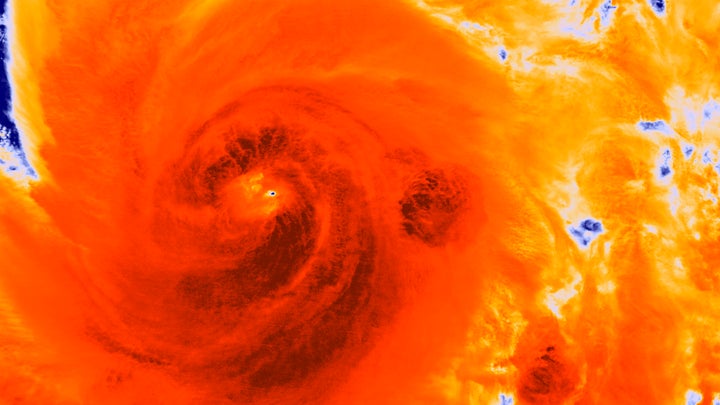 Temperatures for 2011-2015 were 0.57C above the average for the standard 1961-1990 reference period, the WMO report found.
Commenting on the findings, WMO secretary general Petteri Taalas said:
"The effects of climate change have been consistently visible on the global scale since the 1980s: rising global temperature, both over land and in the ocean; sea-level rise; and the widespread melting of ice.
"It has increased the risks of extreme events such as heatwaves, drought, record rainfall and damaging floods."
The report highlights a number of deadly events linked to climate change.
It includes the East African drought in 2010-2012, which killed approximately 258,000 people, the South-East Asia floods of 2011, which killed 800 people, the 2015 heatwaves of India and Pakistan, which killed 4,100 people and Hurricane Sandy in 2012, which killed 285 people and caused $67bn (£54bn) in economic losses.