The best restaurant in Britain has been announced and you may be surprised to hear it's not in the capital city.
Restaurant Nathan Outlaw in Cornwall has achieved a perfect score of 10 in The Good Food Guide 2018.
The Port Isaac seafood restaurant has been crowned number one in the UK for being "the whole package", with its relaxed dining room and a menu carefully crafted around the freshest Cornish seafood.
Judges also praised the restaurant for its perfect service, which "just happens in the most discreet and attentive way".
Outlaw takes the title of Britain's best restaurant from L'Enclume in Cumbria after their four years at the summit.
However, Simon Rogan's L'Enclume still retains a perfect 10 score for its "fiercely seasonal ingredients" and "knockout dishes".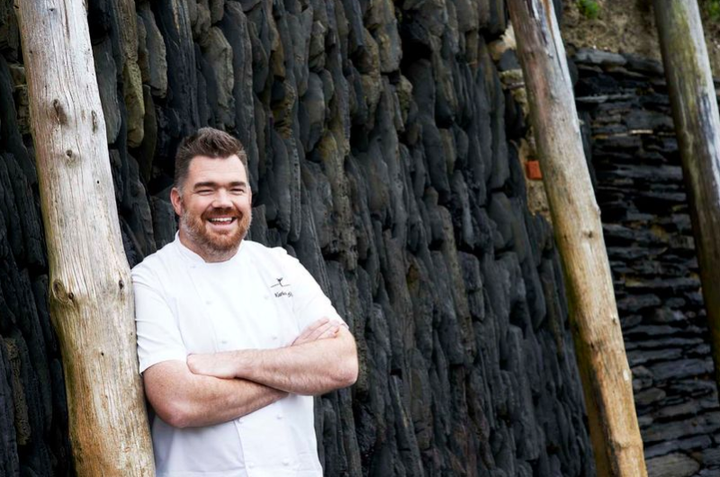 Speaking about the newly crowned number one restaurant, Waitrose Good Food Guide (GFG) editor, Elizabeth Carter said: "Nathan Outlaw's food is characterised by the absolute freshness of ingredients and a clear sense of purpose.
"He has done an enormous amount to educate and encourage the public appetite for fish, driven by his supply of impeccably fine ingredients and a special talent for creating unique and thrilling fish dishes.
"Moreover, nobody seems to leave Nathan Outlaw's staff – they just go and work in another one of his restaurants. They obviously think he's a pretty good boss as well as a fine chef."
Outlaw said: "We've always been proud to have a place in the listings, but to hear that Restaurant Nathan Outlaw has made it to No 1 is phenomenal. I'd say the award has come due to the hard work and dedication of our team who have now been working together for a decade.
"It just goes to show that if you stay true to yourself, get your head down, look after your customers and use the very best ingredients available to you, you'll make it to the top."
Alongside the finest dining establishments, the GFG also champions more unusual eateries that you may not find in more traditional restaurant guides. In addition to anonymous inspections, the GFG's research list is based on the huge volume of feedback received from readers and this helps uncover new foodie finds every year.
This year's edition features four new entries housed under railway arches: Umezushi in Manchester; Hart's Bakery in Bristol; and Bala Baya and El Pastor, both in London.
Also new to the GFG this year is Vice and Virtue, a Leeds restaurant located in a former strip club.
Chef to Watch has been awarded to Ben Crittenden, from Stark, located in Broadstairs, Kent. His tiny 12-seater restaurant only has a galley kitchen tucked in the corner but serves a well-prepared six-course tasting menu. The restaurant is so small it doesn't yet have a loo, but a friendly landlady from the pub up the road welcomes Stark's diners.
The top 50 restaurants according to the guide are:
1 Restaurant Nathan Outlaw, Cornwall (10)
2 L'Enclume, Cumbria (10)
3 Pollen Street Social, London (9)
4 Restaurant Sat Bains, Nottinghamshire (9)
5 The Fat Duck, Berkshire (9)
6 Restaurant Gordon Ramsay, London (9)
7 Hedone, London (8)
8 Restaurant Andrew Fairlie, Tayside (8)
9 Claude Bosi at Bibendum, London (8) New
10 Casamia, Bristol (8)
11 Bohemia, Jersey (8)
12 Ynyshir, Powys (8)
13 Dinner by Heston Blumenthal, London (8)
14 Fraiche, Merseyside (8)
15 Marcus, London (8)
16 Le Champignon Sauvage, Glos (8)
17 Adam Reid at The French, Manchester (8)
18 The Ledbury, London (8)
19 André Garrett at Cliveden, Berkshire (8)
20 Midsummer House, Cambridgeshire (8)
21 Alain Ducasse at the Dorchester, London (8)
22 The Peat Inn, Fife (8)
23 The Kitchin, Edinburgh (7)
24 Sketch, Lecture Room & Library, London (7)
25 The Three Chimneys, Isle of Skye (7) New
26 Moor Hall, Lancashire (7) New
27 The Greenhouse, London (7)
28 The Ritz, London (7) New
29 Castle Terrace, Edinburgh (7)
30 Forest Side, Cumbria (7)
31 Orwells, Oxfordshire (7)
32 Paul Ainsworth at No. 6, Cornwall (7)
33 Restaurant Marianne, London (7)
34 The Waterside Inn, Berkshire (7)
35 Restaurant James Sommerin, Glamorgan (7)
36 Artichoke, Buckinghamshire (7)
37 The Raby Hunt, Durham (7)
38 Whatley Manor, The Dining Room, Wiltshire (7)
39 Restaurant Story, London (7)
40 Simpsons, Birmingham (7)
41 Restaurant Martin Wishart, Edinburgh (7)
42 The Sportsman, Kent (7) New
43 Adam's, Birmingham (7)
44 Freemasons at Wiswell,
Lancashire (7)
45 Gidleigh Park, Devon (7)
46 Le Gavroche, London (7)
47 Hambleton Hall, Rutland (7)
48 Murano, London (7)
49 The Whitebrook, Gwent (7)
50 The Man Behind the Curtain, Leeds (7) New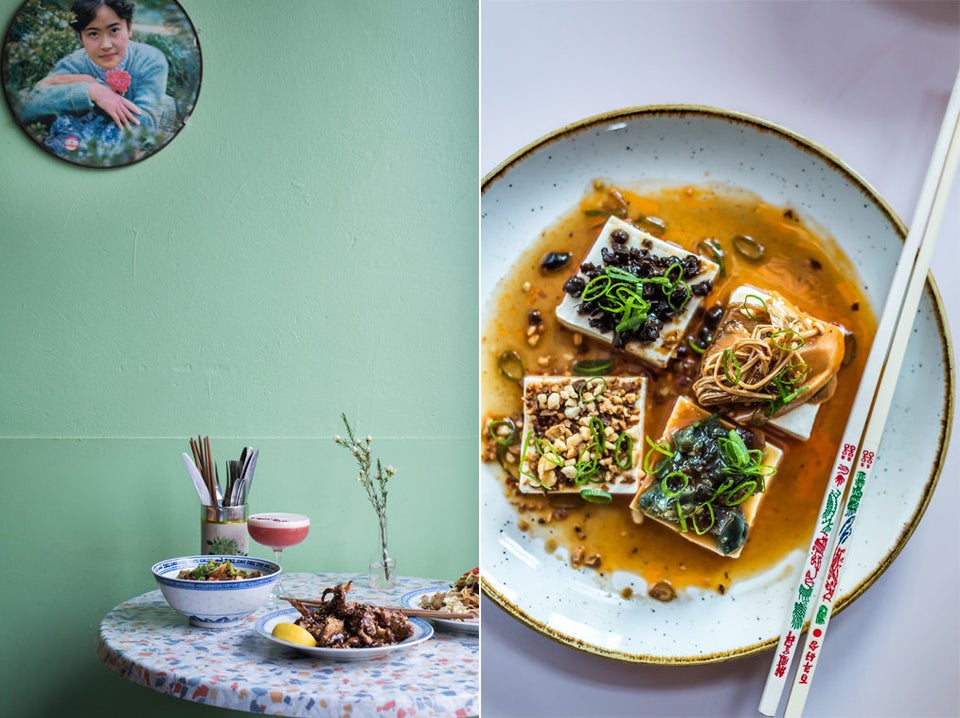 Best Chinese Restaurants In London