It's been over a year since filming finished and at long last, the TV adaptation of Good Omens is finally about to be released.
Even if you're not familiar with the book it's based on (more on that later), there are plenty of reasons to be excited for the star-studded, six-episode series.
Here's everything you need to know...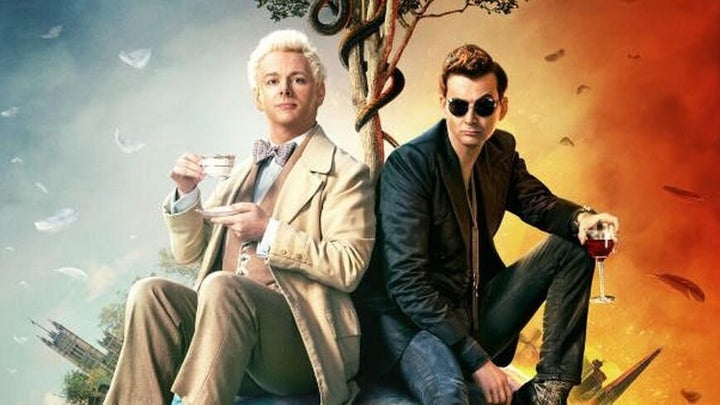 Let's start with the easy stuff. Good Omens will debut on Amazon Prime worldwide on Friday May 31.
Good Omens is based on the book of the same name (well, the full title is Good Omens: The Nice and Accurate Prophecies of Agnes Nutter, Witch) by Neil Gaiman and Terry Pratchett. If you've read the novel, you can probably skip this part – though a bit of revision might help.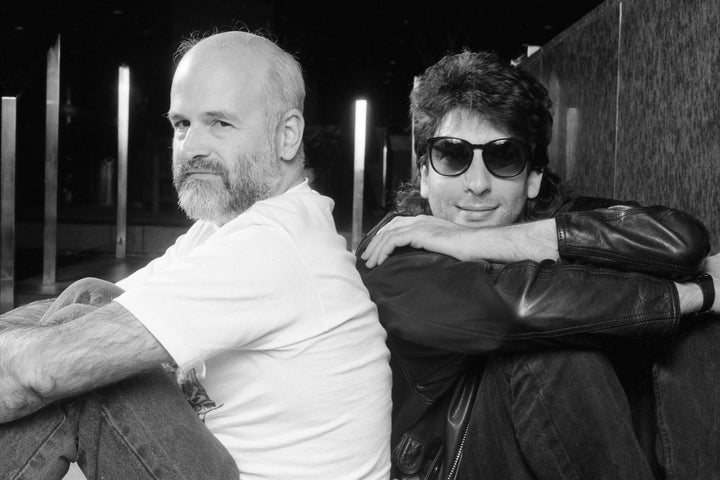 Good Omens is set in 2018 and begins with Armageddon approaching, centring on two people – an Angel and Devil – who have to form an unlikely alliance to stop it.
Problem is, they've lost the Antichrist, who is an 11-year-old boy who has no idea he needs to help stop the end of the days.
The series will follow them as they attempt to find him and y'know, save the whole word.
Who's in it?
A better question would be 'Who isn't in it?'.
For a start, the angel and devil are played by Michael Sheen and David Tennant, respectively.
Jon Hamm stars as the Archangel Gabriel – a seriously inspired and perfect piece of casting, if you ask us – while Anna Maxwell Martin (Motherland, Line Of Duty) plays Beezlebub, the leader of the forces from Hell.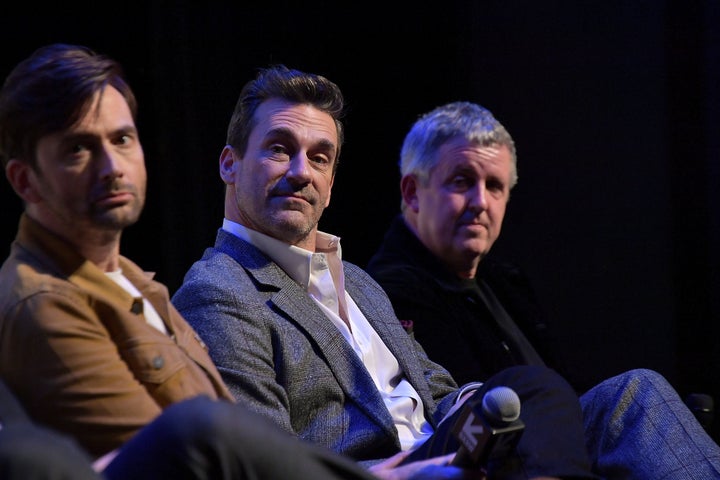 The Voice of God will be provided by Oscar winner Frances McDormand (again, inspired) and Benedict Cumberbatch is the Voice of Satan.
Parks And Recreation's Nick Offerman, Jack Whitehall, Miranda Richardson and Reece Sheersmith will pop up too, as will Benedict's Sherlock co-star Sian Brookes.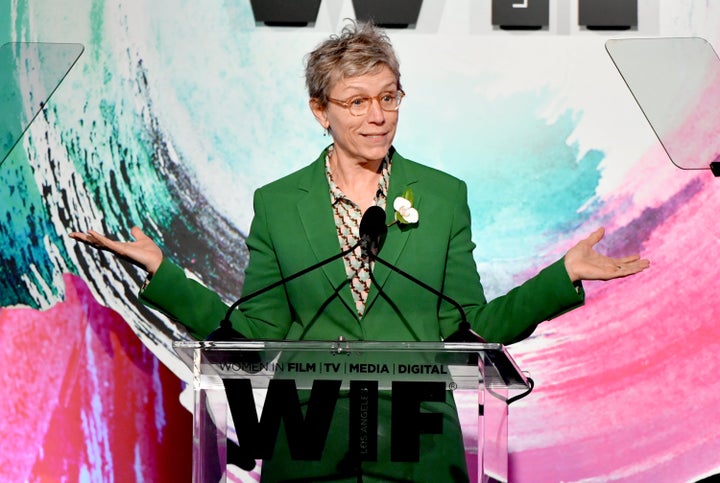 Daniel Mays (Ashes To Ashes), Derek Jacobi and Humans' Josie Lawrence are on the cast list too. See what we mean? Star. Studded.
Will it stay completely faithful to the book?
Neil Gaiman has served as showrunner and decided upon a fair few changes, including ones to the seance scene with Madame Tracey. We're not going to spoil what they are, but readers of the book will soon spot it.
There have also been character shake-ups and alterations, while entirely new scenes with the Angel and Devil have been added, along with brand new flashbacks (this is where a lot of the stars will feature as real-life historical characters, including Reece Shearsmith as William Shakespeare).
How will they honour Terry Pratchett?
There will numerous nods to the Good Omens co-author, who died in 2015.
Fans will be able to spot Terry's scarf and hat in the show's bookshop, with Neil previously stating the crew hang it on set "so that Terry would always be there".
The bookshop will also feature another tribute, which Neil gave us a sneaky glimpse at on Instagram.
He explained: "In Aziraphale's bookshop. There's a little area of Books by one of his favourite authors."
Will there be a series two?
Sadly, it seems unlikely. Neil and Terry had both been determined to see Good Omens on the big screen in some capacity and, as Neil previously explained, Terry spurred him on to write the show in his final months.
"A few years ago, Terry and I thought it might be a good idea to try it as television," he said at a Comic Con event. "We went to looking for writers, and they all said no, it's too big and too weird.
"And then Terry sent me a letter saying, 'you have to [do] this because I don't have very long to live, and I want to see it before the lights go out'. And then he died much, much faster than any of us expected.
"This was his last request, and so I've seen it through."
There is indeed. Watch it at the top of this article or below...