Update: Since this article has been published, Boris Johnson's official spokesperson said the ad was being withdrawn from circulation following a backlash. Read more.
An advert suggesting a ballet dancer retrain and work in cyber security has sparked widespread outrage, with critics saying it shows "a total lack of respect for the arts" during the coronavirus pandemic.
The ad, which appears to be part of the government-backed 'Rethink. Reskill. Reboot' initiative, shows a ballet dancer tying her shoes, next to the text: "Fatima's next job could be in cyber (she just doesn't know it yet)."
The 'Rethink. Reskill. Reboot' initiative is part of CyberFirst, a government-backed programme led by the National Cyber Security Centre. The ad is one in several of the same style posted on the QA website. QA offers cyber skills training, working with the CyberFirst programme. The other ads show people working in industries ranging from hospitality to fashion and textiles.
It sparked thousands of further comments and retweets when shared by journalist Hannah Jane Parkinson on Monday.
HuffPost UK has contacted QA, as well as the relevant government departments, to find out more about the adverts.
The ad has been circulating on Twitter at a time when the arts are struggling to survive due to the coronavirus pandemic.
"And that's why we've put a lot of our extra resource into trying to create new opportunities for people".
Many people shared their anger about the advert on Twitter, including Rosena Allin-Khan, Labour MP and shadow cabinet minister for Mental Health.
Despite the ads including the HM Government logo, Oliver Dowden, Secretary of State for Digital, Culture, Media and Sport, tweeted to say the ballet advert was not produced by the Department for Digital, Culture, Media and Sport (DCMS).
"I agree it was crass," he wrote. "This was a partner campaign encouraging people from all walks of life to think about a career in cyber security. I want to save jobs in the arts which is why we are investing £1.57bn."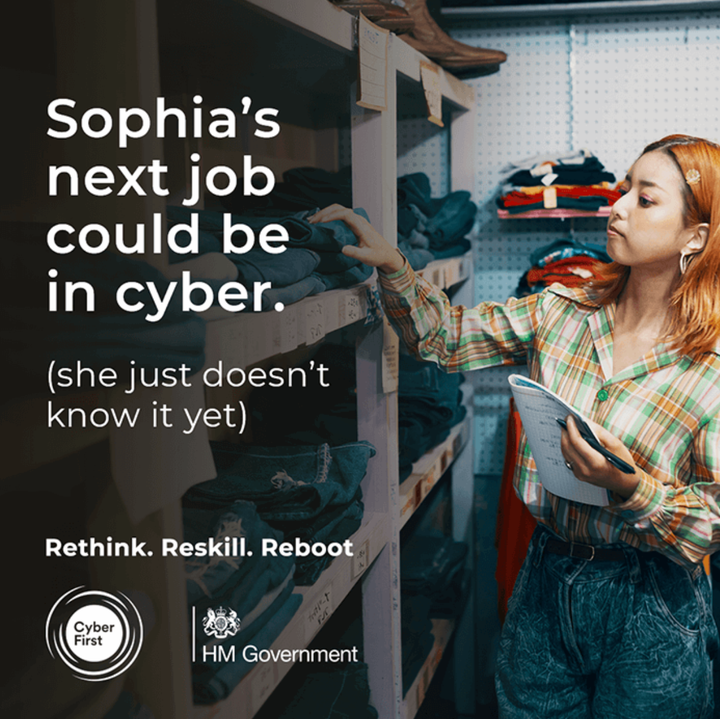 The National Cyber Security Centre – which leads the CyberFirst programme – also told HuffPost UK "this is not a NCSC campaign".
HuffPost UK has contacted the company QA, where the advert appeared, as well as the Department of Work and Pensions and the GCHQ to try to get some answers. We'll update this article when we receive a response.