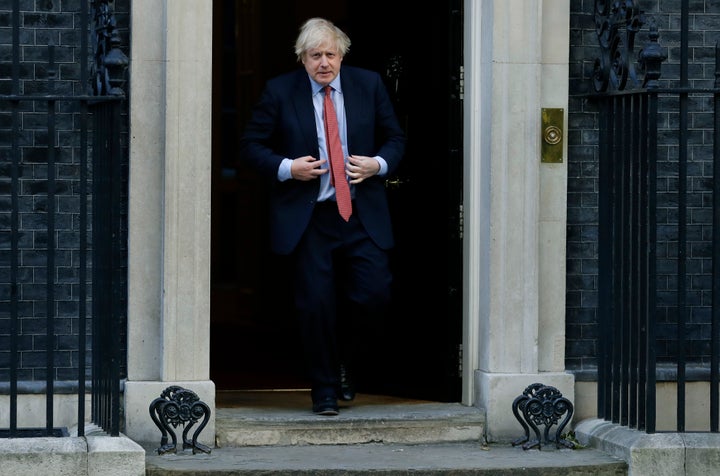 There were always going to be failures and mistakes made in the UK's response to the Coronavirus pandemic.
Eisenhower's version "Plans are worthless, but planning is everything", is worth revisiting for what he says a few lines down: "When you are planning for an emergency you must start with this one thing: the very definition of 'emergency' is that it is unexpected, therefore it is not going to happen the way you are planning … But if you haven't been planning you can't start to work, intelligently at least."
Sadly, the Coronavirus pandemic has completely exposed serial inadequacies, improper planning and lack of competence and capacity within the institutions of the British state.
That is not to say that there aren't centres of excellence within it – or that there aren't incredibly talented people who work in the public sector – but, especially in comparison to other similarly sized states, there are glaring mistakes that must be addressed in a comprehensive review which needs to come once some normality is restored. Clearly a task for the Public Administration Select Committee in the near future.
There has been a clear failure of government departments to get a grip and a lack of joined up thinking between different departments. It is also evident that time is not understood – as a factor in and of itself – to be considered when making decisions.
An obvious example of this is repatriating our people stranded abroad. Other European countries acted decisively, chartered planes and got their people home. We did not. Foreign Office chief Sir Simon McDonald, giving evidence to the Foreign Affairs Select Committee, attempted to justify the government's decision to rely solely on commercial airlines for repatriation. Constituents stranded abroad were watching as citizens from other countries were boarding flights and headed back to their loved ones – sometimes even via Heathrow – and wondering when the help would come from the British Government.
Not taking time as a factor in and of itself created a reality in which stranded people were running low on money and in some cases medication, and wondering when they will be able to get home. The problem was particularly acute in India (specifically Punjab), Pakistan and Bangladesh – and has still not been fully solved.
The most infuriating thing is quite how avoidable so much of this situation was.
At Prime Minister's Questions back in March I raised the capabilities of the Ministry of Defence – given the Military Aid to Civil Authorities (MACA) – which has the ability to charter planes, pilots and get airborne. Neither the PM nor the First Secretary of State decided to use that capability.
Only after sustained pressure did the Foreign and Commonwealth Office (FCO) even arrange for flights to arrive to Amritsar (in Punjab) where many of our people were stranded – India was on a country-wide lockdown and the FCO had previously only arranged for flights to Goa, Delhi and Mumbai.
This sorry state of affairs reminded me of an incident from when I was a Trade Union official taking around representatives of a Japanese electrical firm looking to establish a presence in the UK. They made it very clear that they were investing in the UK because of British workers – not British management. Clearly, the inept management and decision-making abilities are still, to this day, preventing the top-class capabilities that we as a nation possess, to perform to the best of their abilities.
"Proper planning for emergency scenarios isn't a layer of "red tape" to be slashed in the name of political dogma."
"Inept management and decision-making abilities" is the only way to describe the circus that is the Government's handling (sic) of Dominic Cummings' trips to Durham and the surrounding area. Ministers being interviewed on the matter project an aura of feebleness and incompetence – their excuse-making muddies the government's own messaging and is the last thing which we, as a country, need at this time of crisis. In the case of Attorney General Suella Braverman – who tweeted support for Cummings – her actions demean her office and inappropriately interfere in the administration Justice in this country.
Bad management has plagued both parties. However, some of the problems of capacity which the government is encountering, are the direct result of so-called "efficiencies" (Whitehall talk for cuts) encountering reality. It is therefore particularly surprising to see Jeremy Hunt lament the government's failures from his position as chair of the health and social care select committee, when he himself was – as he so often boasted – the longest serving health secretary.
I do not expect ministers to have all the answers. However, I expect them to ask proper and detailed questions of the official and specialist experts they have in their departments. I expect them to act rapidly and decisively – make a decision then, if things aren't working, change course rapidly and be open about why they have done so.
Proper planning for emergency scenarios isn't a layer of "red tape" to be slashed in the name of political dogma, it should be in the back of every minister's mind – informing how to react to situations they hope never to face. Today's easing of lockdown is welcome – we need to get our economy rebooted in order to save our peoples' jobs and everyone wants to (safely) socialise with their friends and family. The country needs this to succeed. Ministers and Whitehall had better up their game – and fast. The country can ill-afford any more of their incompetence.
John Spellar is the Labour MP for Warley and a former Defence Minister.