The GQ Men Of The Year Awards is one of the most hotly-anticipated nights on the showbiz calendar, and it was no different for 2016.
This year's bash was held at the Tate Modern, and Calvin Harris led the winners on the night, scooping the Patrón Solo Artist Of The Year prize, presented by his pal and frequent collaborator Ellie Goulding.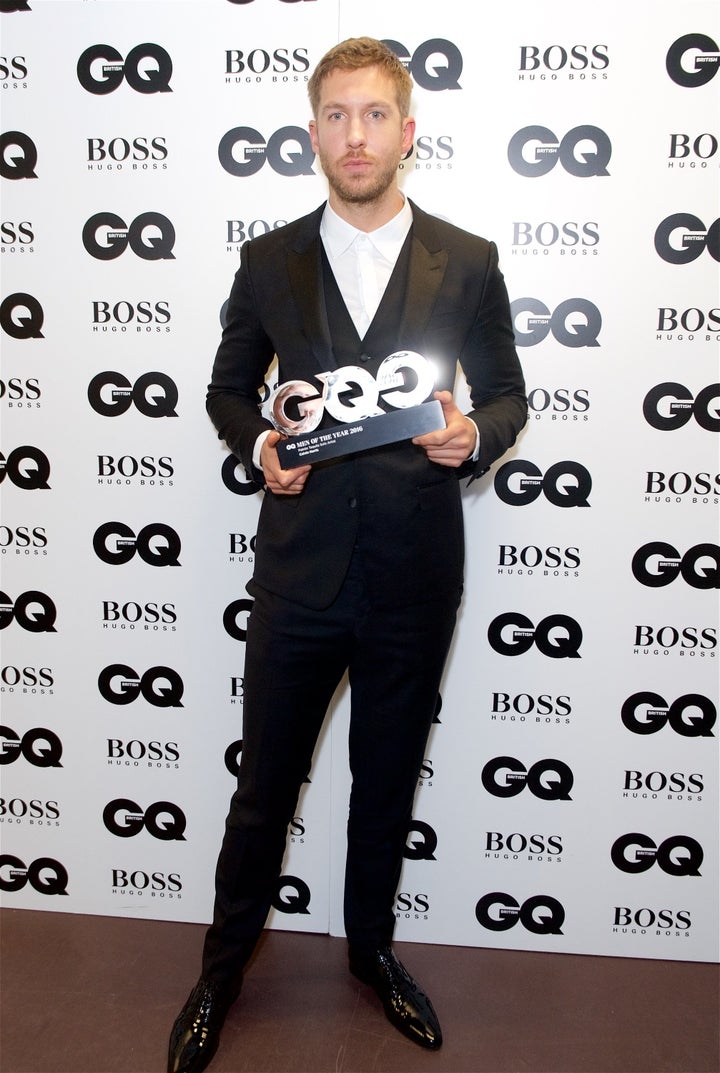 Other winners included Sir Michael Caine, Nile Rodgers, Chris Pine and 2016's Woman Of The Year, Amy Schumer.
Calvin's speech was typically brief, but he did acknowledge that he's had quite a busy 12 months, telling the audience: "I'd like to dedicate this to my manager Mark Gillespie for being a fantastic man.
"We've been through a lot and discovered a lot this year."
Watch it below, and then check out the full list of winners...
GQ Men of the Year Awards winners
Television Actor: Aidan Turner
Designer: Alessandro Michele
International Man: Chris Pine
TV Personality: Bear Grylls
Sportsman: Anthony Joshua
Breakthrough Solo Artist: Jack Garratt
New Media Star: Casey Neistat
Vertu Breakthrough Actor: John Boyega
Breakthrough Designer: James Long
Hugo Boss Model of the Year: Bella Hadid
Patrón Tequila Solo Artist: Calvin Harris
Outstanding Achievement: Claudio Ranieri
Hugo Boss Most Stylish Man: Mark Ronson
Legend: Sir Michael Caine
Inspiration: Billy Connolly