A grandma accidentally invited a stranger to Thanksgiving dinner after texting the wrong number.
But, after the pair realised the mistake, the loving grandma didn't withdraw the invite and both ended up with a new friend.
The grandma, known only as Wanda, messaged 17-year-old Jamal Hinton by accident instead of her own grandson.
Understandably Jamal, from Arizona, was a little confused by the invite so asked for a photo of the sender.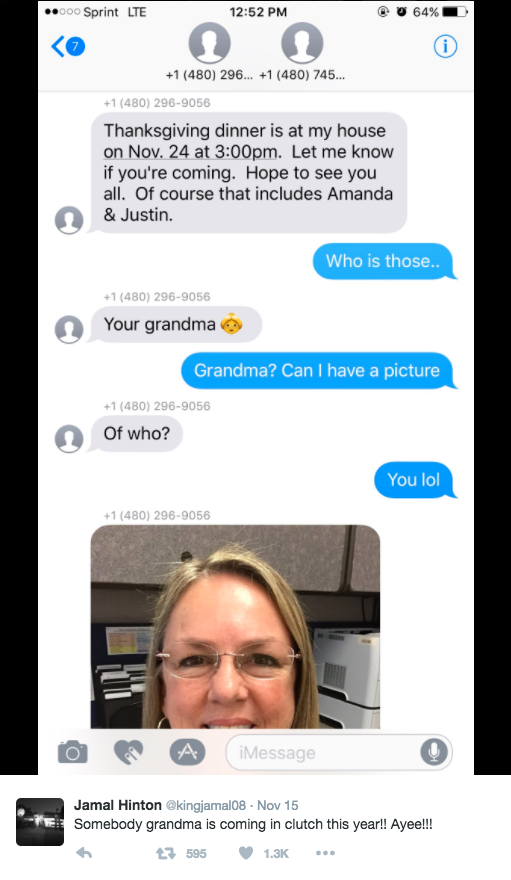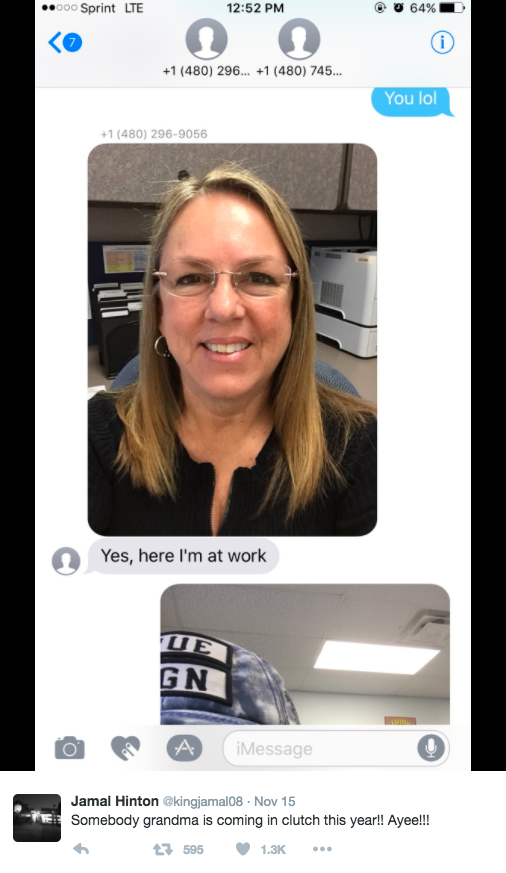 Once the pair got to the bottom of the confusion, cheeky Jamal asked if he could come to dinner anyway.
Much to his surprise, Wanda replied saying: "Of course you can. That's what grandma's do...feed everyone."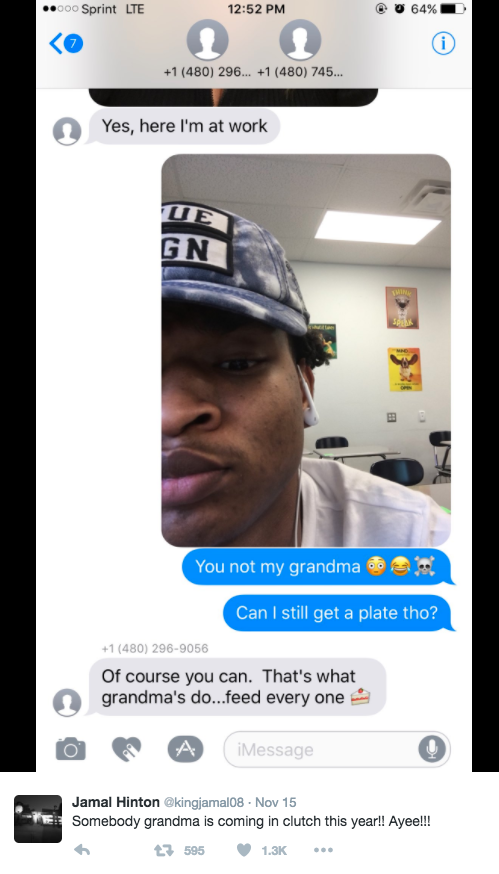 Screenshots of the texts were originally tweeted by Jamal's friend Ronald Doee, who's since received more than 188,000 retweets.
Speaking to The Huffington Post, Jamal confirmed that Wanda lives near him in Mesa, Arizona, and the pair recently met face-to-face.
"She was really nice!" he said. "A very funny, sweet lady."
He also confirmed he's definitely visiting Wanda's family on Thanksgiving and plans to take a pumpkin pie.
Let's hope it's the start of a new tradition.