A loving grandpa has melted hearts around the world by helping his wife do her hair while she's recovering from surgery.
Amy Pennington posted the photo of her grandpa hard at work, with the caption: "My grandma had surgery on her wrist and couldn't do her own hair so my grandpa did it for her. Cuteness overload."
Pennington's snap has been retweeted more than 89,000 times, with hundreds of people commenting on the oh-so-sweet image.
While some people can't handle the cuteness...
Others are more impressed with her grandma's mirror selfie skills.
If we're anything like this grandma when we're older, we'll be happy.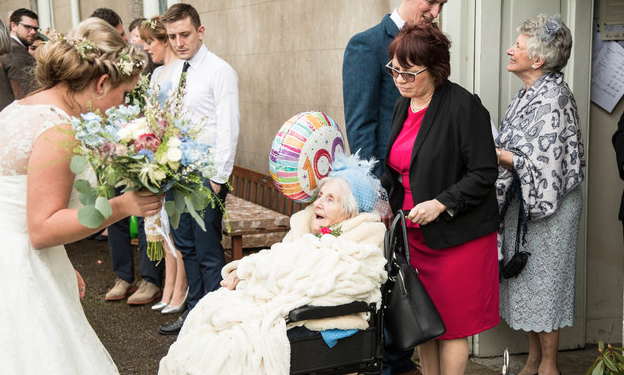 5 Times Elderly People Stole Our Hearts