The residents of 'Grantchester' all feel like friends they've long known to the millions of fans of the ITV drama, but the writer tells HuffPostUK that, in fact, only one of the characters is based on a real person.
James Runcie, who has penned six novels of the priest turned detective on which the hit show is based, tells us that, while he was growing up in the house of his father, the future Archbishop of Canterbury Robert Runcie, there was a lady working in the house called… Mrs Maguire.
Viewers of the show will be well acquainted with housekeeper Mrs Maguire (played by Tessa Peake-Jones) and her tragic history of a husband who deserted her, and it seems this is taken straight from true life to the page.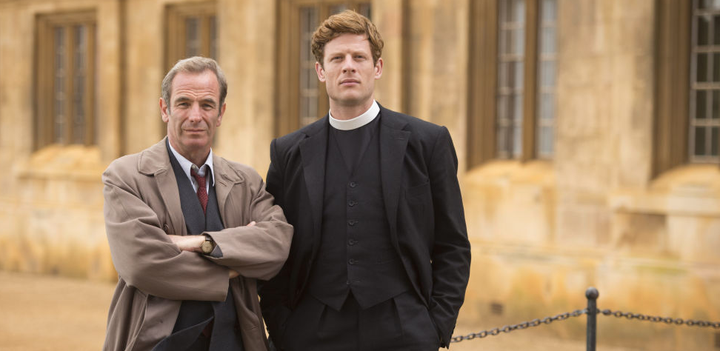 "Our secretary was called Mrs Maguire," says James, "and her husband left her. When he did, she said the rudest thing she could think of, which was 'Harpic'. She's the only person who is real in the show."
Growing up in the house of a vicar, James was well acquainted with the foibles of locals who came calling. He describes it, as "death did come to the door. It was an Oxfordshire village, there wasn't any murder, but it was a life for my father that didn't involve clocking off, just like that of Sidney Chambers".
James said the stories of Sidney and his police inspector friend Geordie Keating were inspired by the life of his father before he moved to Lambeth Palace and became Archbishop, as well as providing a platform for thoughts about changing morality in post-war Britain.
"Sidney is my father, sort of," confirms James. "He was born in the same year, 1921, fought in the same war and was a clergyman. So my dad was the starting point for the fiction, and it's a way of talking about him, and keeping him alive and in my thoughts.
"But it's also a way into thinking about what matters in the world, dare I say it, sermons, moral thoughts about what it's been like for the past 40 years, how we got from there to here. It's really a meditation, but it involves crime because that means you get to test your characters, find out what they're prepared to stand up for, what they're prepared to let go.
"It was also important to set it in 1950s Britain, post-war, pre-DNA forensics, the threat of the death penalty still around, and homosexuality still illegal. The hiding of things is crucial. It's often about what is left unsaid in these stories."
Although James Runcie professes himself surprised and delighted to have had the "extreme good fortune to catch James Norton on the up" and have him cast as the more than eligible Sidney Chambers, he in fact always had Robson Green in mind for Geordie, even when he was writing the books.
"He's called Geordie, could I have tipped the wink any more to the producers of the show?"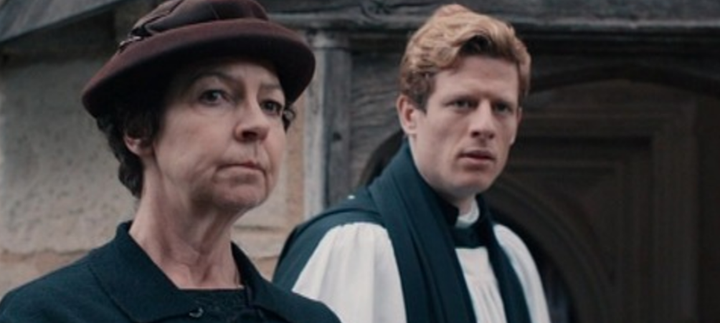 Even with someone as appealing as James Norton in the role, James Runcie is clear he has no agenda to try to recruit viewers to the church.
"The agenda is just to be thoughtful, with the spoonful of sugar to help it all go down. Humour is essential, because life is ridiculous."
James Runcie takes a storyteller's stance:
"It's the most interesting subject there is, our fear of transience and the inevitability of death. How we deal with that, whether we believe we are sparrows and we fall, or whether we think there's something beyond it, and that we have purpose... Whether you accept it or discard it, to ignore the question is to avoid thinking hard about what life really means."
The series may continue, but James Runcie's work is done, now the sixth and final book in the series, Sidney Chambers and the Persistence of Love, is published. How does he feel?
"A bit sad, but a prequel is on the way, set between 1943 to 1952, so we may understand Sidney a bit better," he reflects.
"But I've really achieved what I set out to achieve, the story of post-war Britain from 1953 to 1977, a study of morality through stories of crime, and how Britain changed. I set myself a moral and historic imperative, and I'm very glad I got to do it, but I'm equally glad it's done."
'Grantchester' continues on ITV on Sunday evenings. James Runcie will be appearing at the 'Theakston Old Peculier Crime Writing Festival' in July, along with Kathy Reichs, Ian Rankin and many other international writers - info here. 'Sidney Chambers and the Persistence of Love' is out now.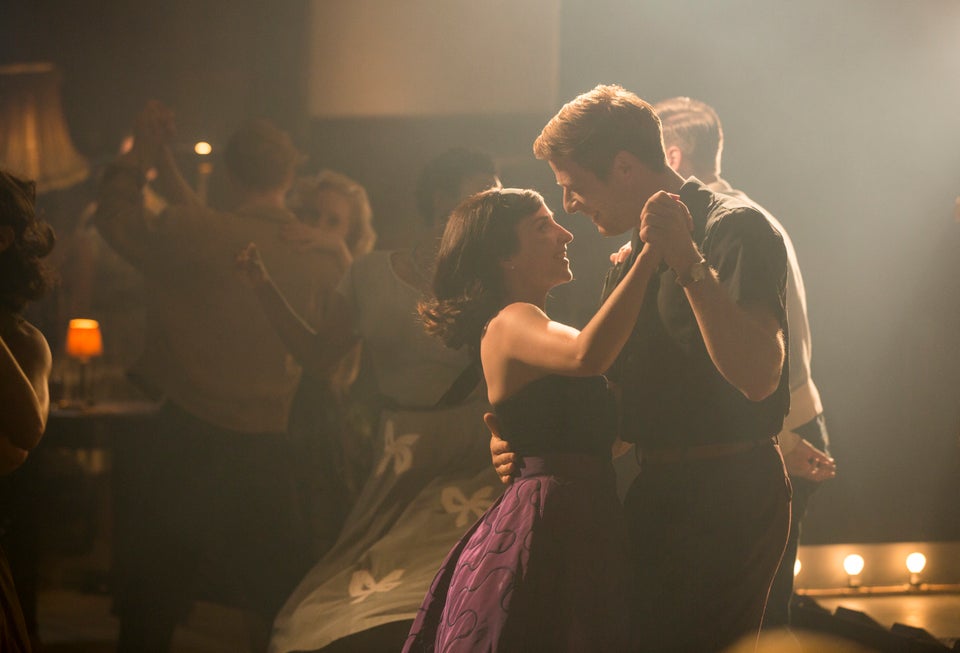 Grantchester Series 3
Related