'The Great British Bake Off' hosts Sue Perkins and Mel Giedroyc are stepping down from their duties on the country's biggest TV baking show.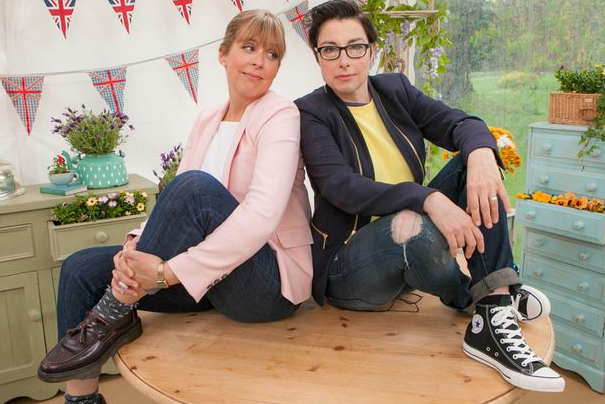 Channel 4 made the announcement that popular, pun-friendly hosts Mel and Sue would not be going with the show to its new home.
And Mel and Sue have now made it clear that the channel move was behind their decision to quit.
"We were very shocked and saddened to learn yesterday evening that 'Bake Off' will be moving from its home. We made no secret of our desire for the show to remain where it was.
"The BBC nurtured the show from its infancy and helped give it its distinctive warmth and charm, growing it from an audience of two million to nearly 15 million at its peak.
"We've had the most amazing time on Bake Off, and have loved seeing it rise and rise like a pair of yeasted Latvian baps.
"We're not going with the dough. We wish all the future bakers every success."
Ouch! No mention of Channel 4, the production company or fellow judges in there, note.
Love Productions, who created the show and will continue to make it in its new home, have responded to the presenters' decision, saying:
"We would like to thank Mel and Sue for bringing their own unique humour to the tent over the past years and we respect their decision not to be part of the Bake Off team on Channel 4."
'The Great British Bake Off' has been running for six years, for the first four on BBC Two, and the last two years in a primetime slot on BBC One.
During that time, it has become one of the BBC's biggest shows. There is no news yet on whether judges Paul Hollywood and Mary Berry will be staying on board, or following Mel and Sue out of the door.
The BBC revealed earlier today that they came up £10million short in their offer to keep 'Bake Off' on their network for the next three years, with Love Productions taking the show to Channel Four instead.
NOW READ: