Episode three of 'Great British Bake Off' meant Bread Week inside the tent, which brought back for everyone here at HuffPost Towers fond memories of the OTHER Paul's extraordinary lion a year ago.
Will anyone ever forget this spectacular offering in 2015?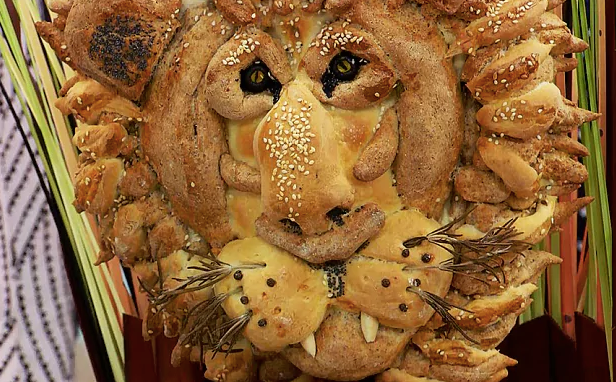 2016 delivered nothing quite as remarkable, instead a whole bunch of undercooked chocolate loaves, and the series' first shock - Andrew had decided not to double-prove! I know, I know. It wasn't just Mary Berry's jaw that hit the floor until, in a dramatic comeback, the proof (thankyou) was in the eating, and it was all okay.
However, it wasn't this that got the viewers choking on their cocoa… that honour went to Tom's 'Thor Hammer' Loaf - a show-stopper that looked distinctly… errr… masculine when viewed from above.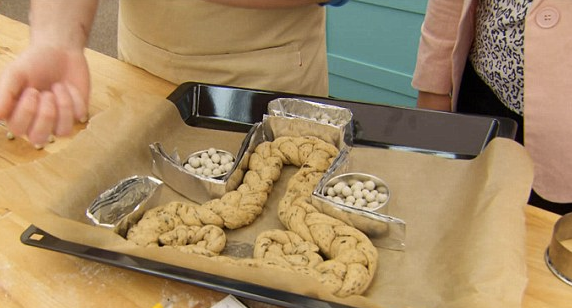 Even the pun-ready Mel was, for once, lost for words, settling for a diplomatic "It's very male, isn't it?" when she spotted it.
This naughty-looking concoction didn't seem to hold Tom back, as he explained calmly: "It's a hammer, it's strong. It's also a T, T for Thor. T for Tom. I'm not being led. My mum is going to watch this!"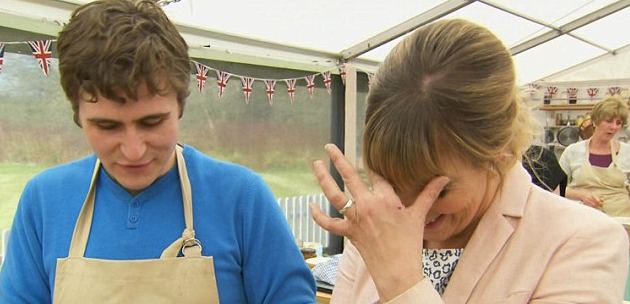 As it happened, it proved as strong as Thor promised, with Tom being named Star Baker in a week that saw a whole load of undercooked bread, nobody really getting to grips with Paul's technical Dumpfnoodles, Selasi taking to the floor to watch his bread through the oven door - could he get any more laid-back? - Benjamina being accused of cooking wallpaper paste, and a large number of struggling contestants, all of whom could have justifiably been sent home.
Candice was in tears when her chocolate bread balls sank without trace early on in the show, and her show-stopper was greeted with equal scorn by Paul Hollywood and Mary Berry. However, both she and toe-tapping Val narrowly escaped defeat this week, with Michael being sent home instead, despite baking up a Cypriot flag doused in 99% alcohol, the new definition of 'a waste'.
This week's finest moment:
Val sipping on a cup of tea while stirring her plum sauce.
Who do you think will be crowned this year's champion? Tap the first picture below to open our slideshow: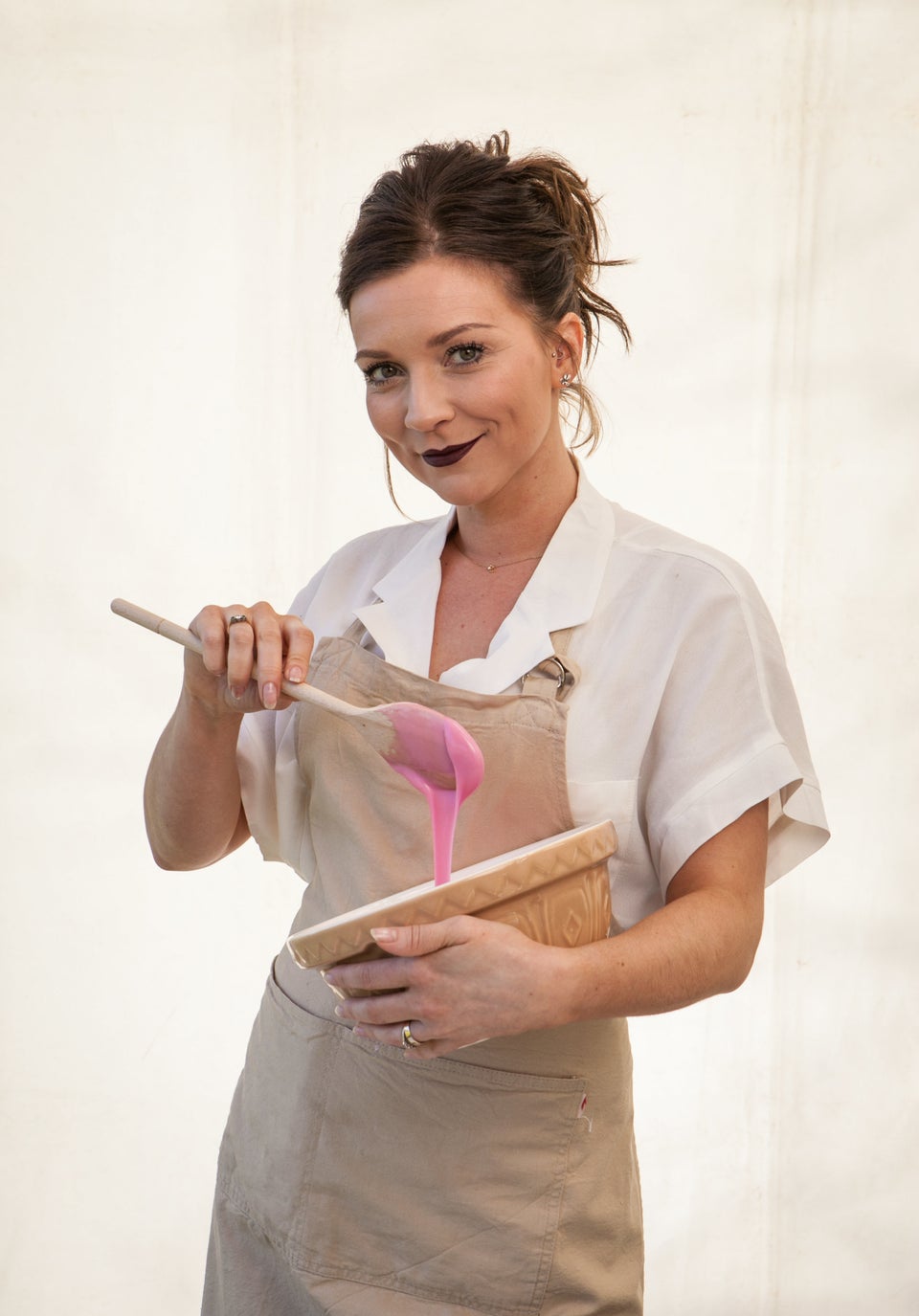 Great British Bake Off 2016