Greenpeace activists have boarded a 23,498-tonne ship on the Thames Estuary in an attempt to stop VW diesel cars being imported into Britain.
The protestors, who are now hanging from the 27-metre-high unloading door, say they won't disembark until "VW commits to take its toxic cars back to Germany".
They drew up alongside the huge car carrier at around 8.30am this morning in kayaks and small boats bearing banners saying "ditch diesel".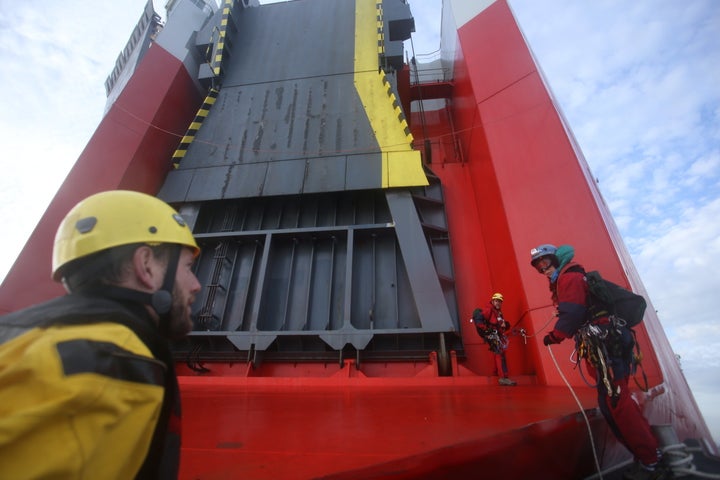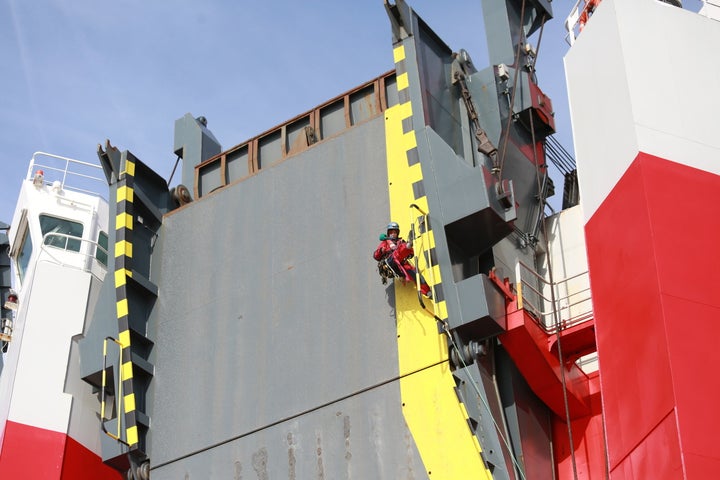 More than 40 volunteers have also scaled the fences at Sheerness port in Kent, where the ship should dock, and have gained access to a VW vehicle park, where thousands of cars are awaiting distribution.
According to Greenpeace, these activists are now attempting to immobilise the cars by removing the keys, while others are attaching labels to engines.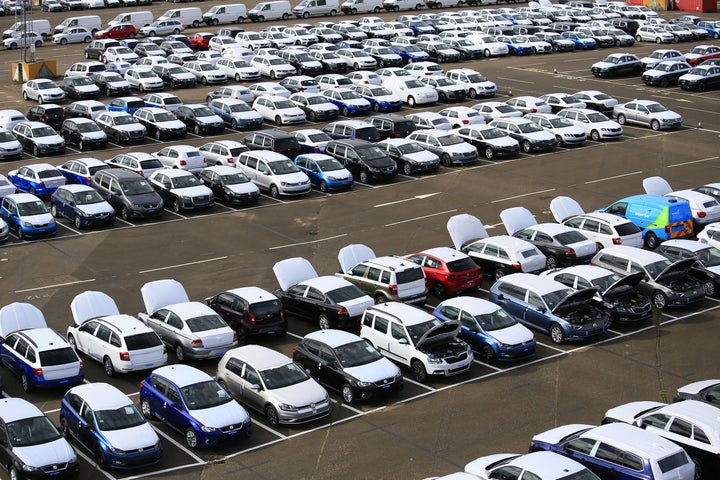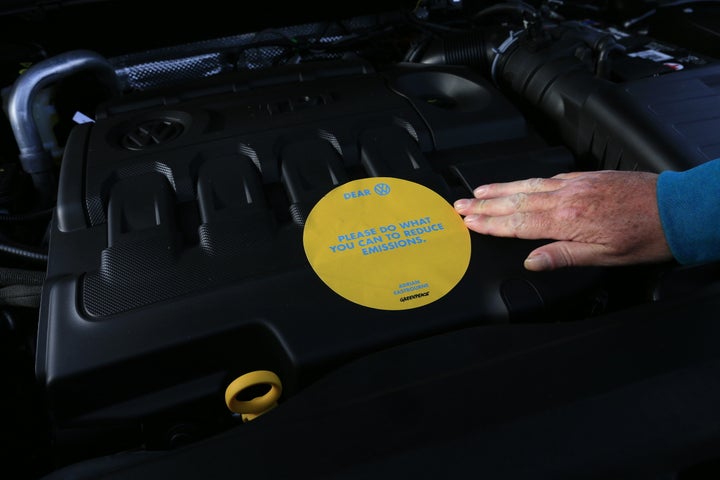 Janet Barker, 38, a support worker from Wales and one of the volunteers taking action, said: "Diesel cars are toxic – and we're here to block VW imports on behalf of all of the children who are the most acutely affected by the health impacts of diesel fumes.
"It's been two years since VW was caught cheating on emissions tests, yet its polluting diesels are still rolling onto Britain's roads by the shipload, adding to a public health emergency harming thousands of people."
VW admitted to cheating diesel emissions tests in 2015, forcing the firm to pay compensation to U.S. motorists and leading to a regulatory crackdown on diesel, including new levies and a ban on sales in Britain and France from 2040.
Kent Police confirmed that they are on the scene.
HuffPost UK has contacted VW for comment on the situation.