A new exhibition showing the strength of the community spirit in the wake of the Grenfell Tower fire will be shown for the first time this weekend ahead of the one-year anniversary.
Parveen Ali was one of hundreds of volunteers to help coordinate the relief effort at key centres around the Lancaster West Estate last year after the devastating fire ripped through the 24-storey tower, killing 72 people.
Ali, who lived in north Kensington at the time of the blaze woke like many people on June 14 faced with unimaginable scenes of trauma and chaos.
"It was probably the worst thing I've ever seen in my whole life," Ali tells HuffPost UK. "The fire was continuously burning… it was thick, dark smoke and you could see the damage that had been done and everyone was looking up and I felt I just couldn't leave."
The fire spawned one of the largest humanitarian relief efforts seen in the UK in modern history, with people travelling from across London and the rest of the UK to drop off donations and give up their time to help those affected.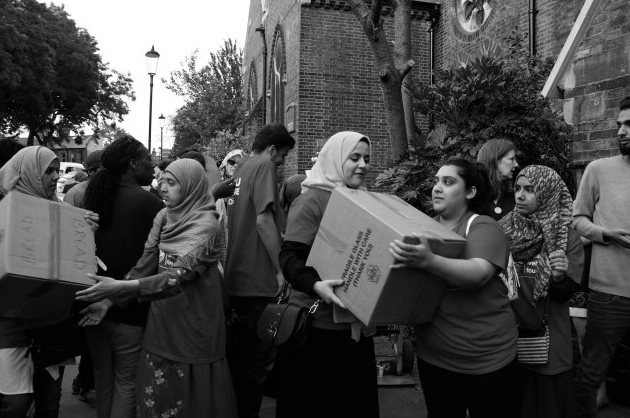 It is this which Ali hopes will be reflected in her exhibition; that amidst the tragedy, there were scenes of hope and kindness.
"I'm not trying to glamourise Grenfell or say that it's all perfect and all brilliant but I think it will give people some hope… let's not forget the community side and the unity and the kindness and the British values [that were shown]," the 33-year-old says.
"With Grenfell everyone came together and put their differences aside. I've probably seen Atheists, Christians, Sikhs helping. It was everyone and it was so touching and I've seen lots of affection, lots of people hugging each other and lots of people comforting each other, which was beautiful."
Ali's photographs will be displayed for the first time on Sunday at St Clement's Church, in Treagold Street, in an event attended by Sadiq Khan, the Mayor of London.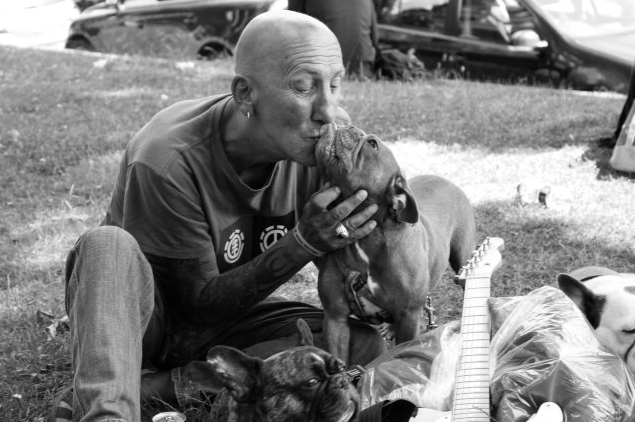 The exhibition will form part of a wider event to mark the one-year Grenfell Tower fire anniversary, as St Clement's Church - one of the key sites where donations were collected and organised in the aftermath of the fire - unveils its garden of peace and healing.
Ali, who was studying as a photography student at the time of the fire, was at the Westway Centre and other key donation points for three weeks after the blaze, often working 16-hour days.
She says that she found the experience so traumatic that she needed counselling afterwards. But volunteering also helped her process what had happened, and while she took part she also documented everything with her camera.
"For some reason I couldn't step away. It was almost like being there was part of the healing process. I had to be there and I was angry and I was sad and I was emotional and tearful, it was all the emotions running into one."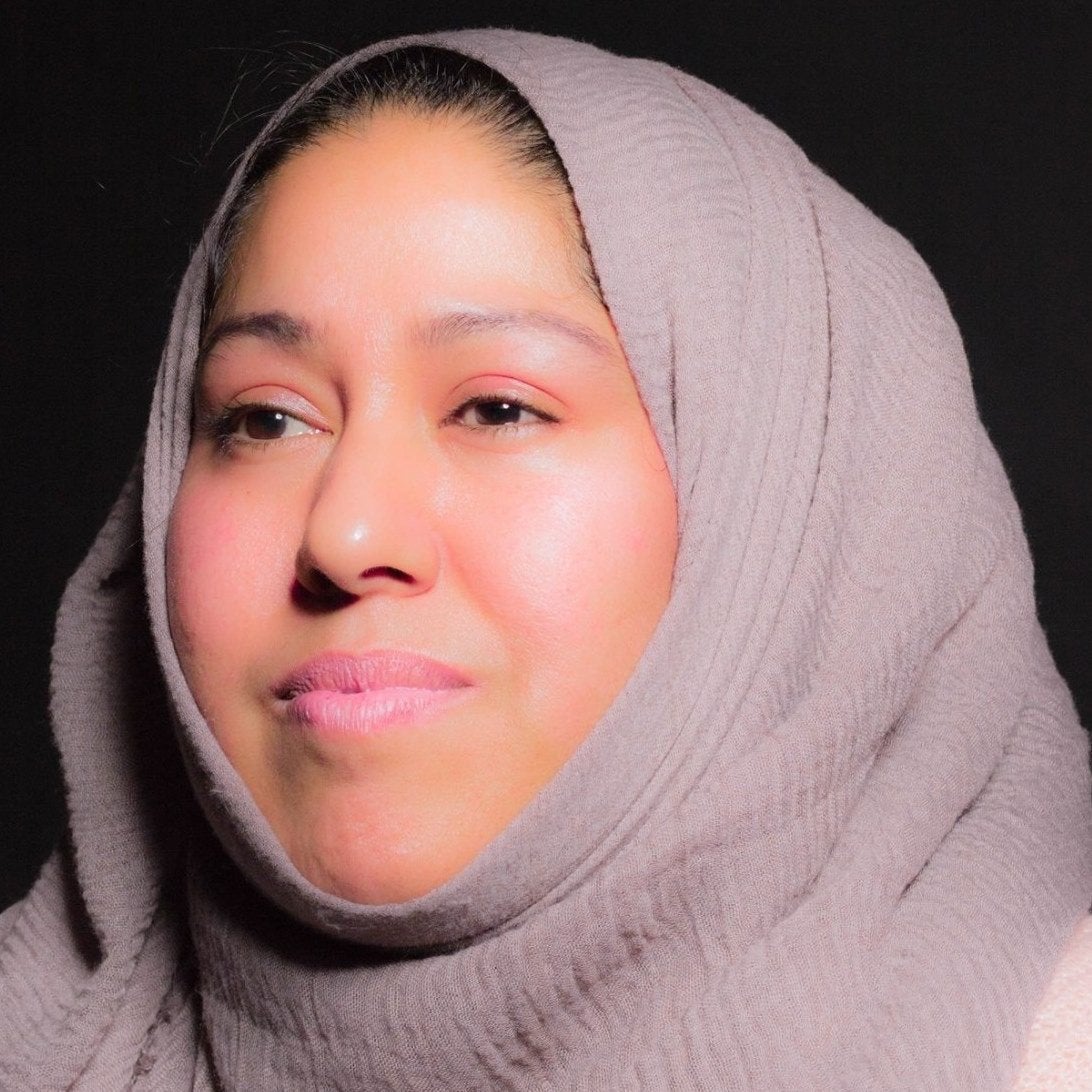 She says that her aim of this exhibition is to show "there was so much good" at a time of such pain. "The community spirit was just quick, fast. Everyone had put their differences aside. And it wasn't about colour, it wasn't about race, it wasn't about prejudices. It was as though we were one."
Ali feels as though her photos tell the forgotten story of the Grenfell Tower disaster.
"We saw tonnes of pictures online and on the media everywhere of the tower on fire and that was all we saw for quite a long period of time last year and I knew the moments I'd seen of humanity and unity and community spirit and I wanted to capture that."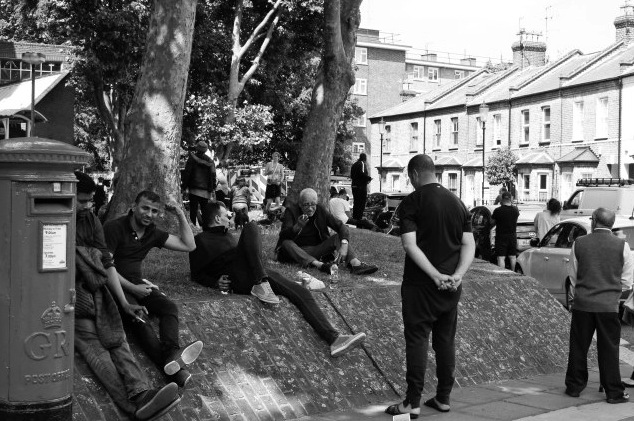 One of Ali's favourite images in the collection is the photo outside St Clement's church, which shows the scale of donations and the diversity of the volunteers on the ground.
"There were donations from all over the country which people had physically driven down and dropped off.
"The church was being emptied. That, to me, is beautiful, and the diversity in that picture - you've got people from every nationality and everyone just came together to help."
Ali says that she will not be making any money from the photographs. They will be exhibited for free so the community can look at and appreciate them. She adds: "I won't profit from the tragedy."
"I feel you can't put a price on Grenfell and I feel that so many people have milked it in different, horrible ways and I don't want to be one of those people.
"I want to focus on the community spirit. I want to focus on the goodness and the humanitarian side, which is what I am at heart."