Hannah Patterson was in a serious car accident just weeks before she was due to marry her partner, Stuart.
But the pair were determined not to let the crash ruin their big day.
Hannah, who had to use a wheelchair during their wedding due to her injuries, was wheeled midway up the aisle by her father.
Her husband-to-be then walked towards her, picked her up out of the chair and carried her to the altar in his arms.
The pair got married in August, but photographer Sarah Grace recently shared an image of the beautiful moment on Facebook, calling it "one of the most moving I have photographed".
"Although this bride had been in a terrible car accident five weeks before the wedding day, this couple's love was not going to be stopped," she said,
"After her father wheeled her partway down the aisle, her groom tenderly carried her the rest of the way."
Photographer Emily Harris also captured a video of the moving moment and posted it on Vimeo.
We wish Hannah and Stuart lots of happiness for the future.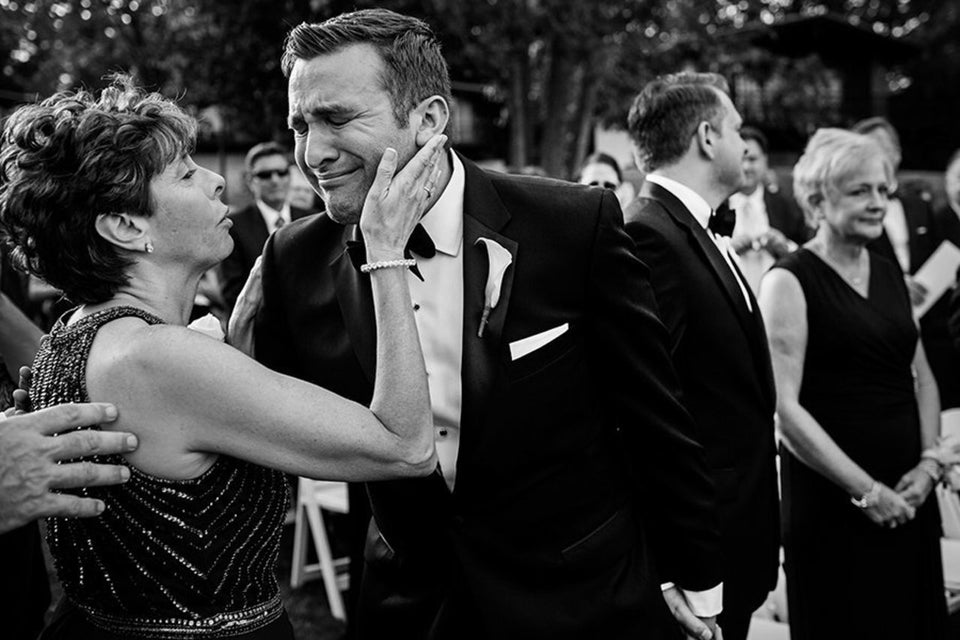 Emotional Grooms At Weddings