Let's face it, speeches are often the most boring part of a wedding. That is, unless Kit Evens is involved.
The 36-year-old Londoner performed a rap for his new wife, Sophie, after they tied the knot.
With Notorious B.I.G. hit 'Juicy' as his backing track, the software company sales director grabbed a snapback and a mic and left his guests in stitches.
After thanking friends and family for joining them on their special day, Kit set about telling everyone what he and his wife would soon be up to.
"Time to get laid, go get ourselves a baby made. Born thinner, today I'm a winner. Finally got someone who can make me chicken dinner," he rapped.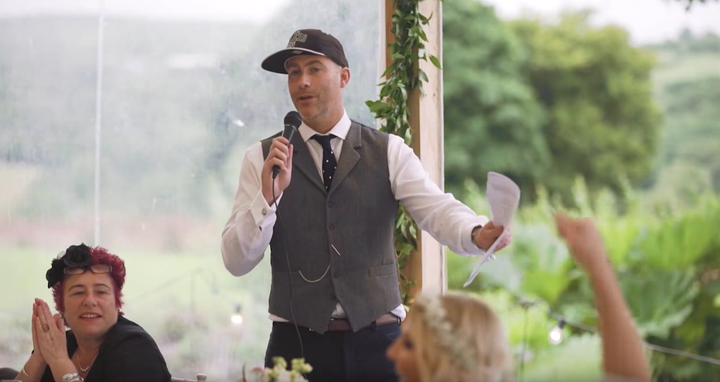 He later went on to express his excitement about the booze-filled evening ahead.
"Super hot new wife, glad I didn't miss. When I was dead single, Man, I couldn't picture this.
"70 nearest and dearest, having a great time so far. Two new parents, what's that… a free bar?"
While most of Kit's rap was hilarious, it wasn't all about the banter. He also added in some sweet words for Sophie.
"Soph used to diss me, now she writes letters when she misses me.
"I always hoped this would happen, this wedding stuff. Soph said yes, I can't thank her enough."
"Thinking back to my bachelor shack, now I can't think of anything worse than going back.
"And I love to show Soph off, of course. Hopefully this rap won't mean an instant divorce."
Judging by Sophie's reaction, we think he's pretty safe.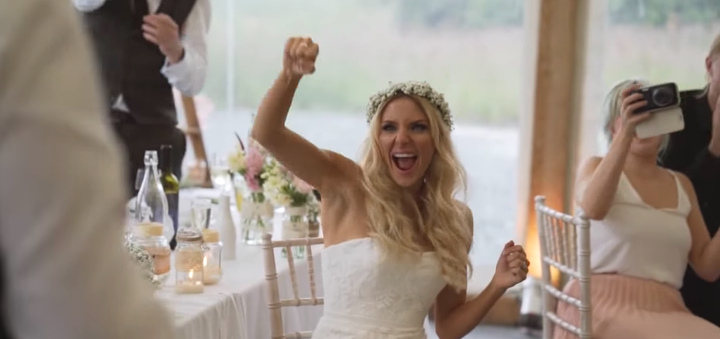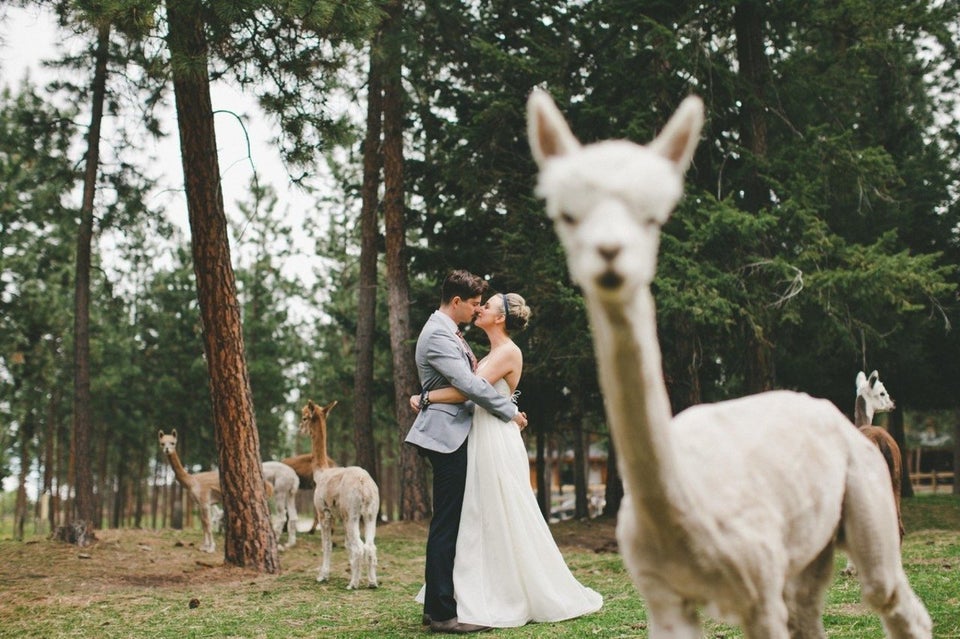 Funny Wedding Photobombs