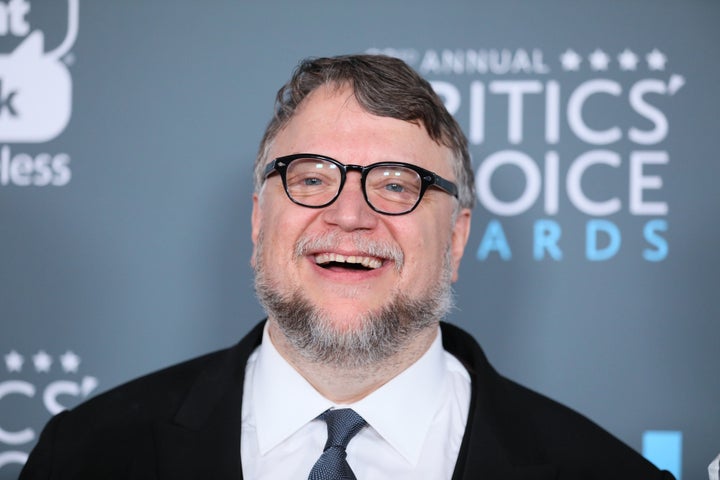 Guillermo del Toro is poised to sweep the 2018 Academy Awards with his fantasy thriller "The Shape of Water."
The Mexican director's film led the list of Oscar nominees announced Tuesday morning, with an impressive 13 nods ― including Best Picture, Best Director and Best Original Screenplay. Del Toro reacted to the nominations in a press statement, dedicating the recognition to young Latino filmmakers.
"It is a great honor and joy to be here today, with a picture that remains faithful to all my convictions and the images I have loved since infancy," he said in the statement, which was sent to HuffPost. "I want to thank the Academy and my professional colleagues for their kind disposition towards 'The Shape of Water.' I share these nominations with all the young filmmakers in Mexico and Latin America who put their hopes in our craft and the intimate stories of their imagination."
Del Toro also spoke to Entertainment Weekly about the Oscar nominations. The director remarked on what a landmark moment it was see two fantastical, frightening films ― "The Shape of Water" and Jordan Peele's "Get Out" ― be recognized by the Academy.
"I say this because Jordan Peele and myself, through different alchemies, have taken the genre and each brought a very different, very personal take," he said. "I have always been interested in the dark poetics of the genre. And Jordan has evidently been incredibly compelled to tell the story from a different point of view and has elevated it to a parable of social power that I think is unrivaled."
"This is the year in which the genre takes its place on the stage without being backed by a best-selling book or a literary classic," he added.
If del Toro takes home the Oscar for Best Director in March, he will be the third Mexican director to win the category in the last five years. Alfonso Cuarón and Alejandro G. Iñárritu won the coveted prize in 2014, 2015 and 2016.
Del Toro told the Los Angeles Times that Cuarón and Iñárritu gave him pointers about possibly being nominated over dinner on Monday night.
CORRECTION: A previous version of this story indicated that if del Toro wins the Oscar for Best Director, he will be the fourth Mexican director in five years to do so. In fact, he would be the third.
Related