A tattoo artist has been named by Guinness World Records as the first person to ever wear a prosthetic tattoo gun arm.
JC Sheitan Tenet, from Lyon, France, has been rocking the arm since 2016, when it was completed by artist and engineer, JL Gonzal.
He lost his arm below the elbow nearly 23 years ago and challenged himself to use his 'ghost hand' for his work.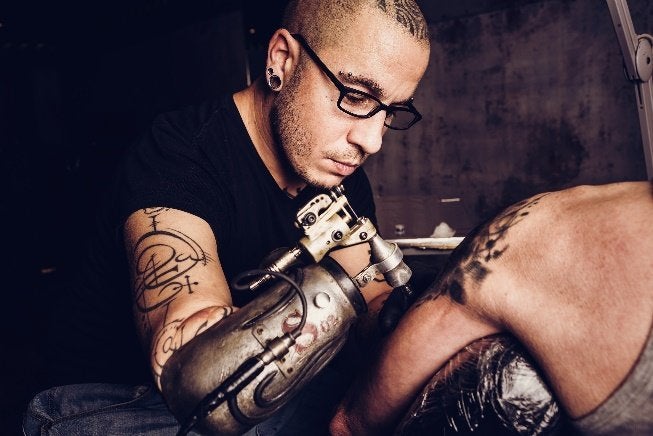 The artist uses his prosthetic arm gun to blur and shade his work and customers are always amazed by the unique experience.
Here are just some of the tattoos he's produced.
Other people who made it into the record books this year include professional model Ekaterina Lisina, from Russia, who has been named as the world's tallest model and also happens to have the world's longest legs.
Lisina is 205.16cm (6ft 8.77in) tall. Her left leg measures 132.8cm (52.2in) long and her right leg is 132.2cm (52.0in).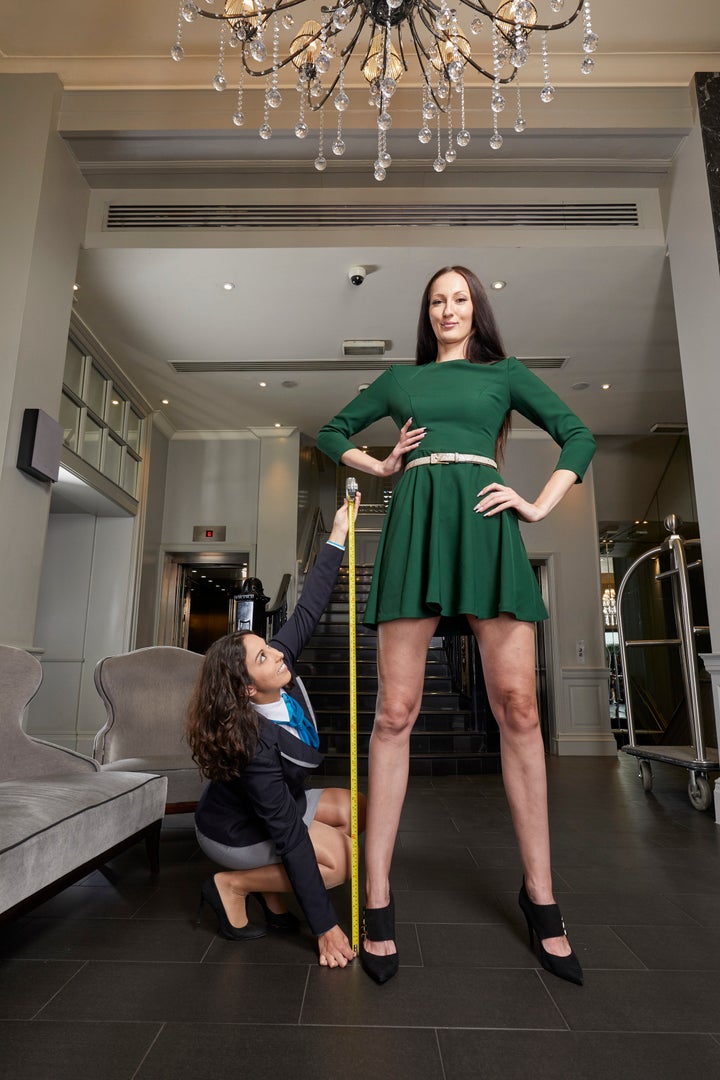 Jim Arrington, 85, has lifted his way into the record books with the title of oldest bodybuilder.
Though he was nicknamed "skinnybones" at a young age, Jim, a father, grandfather and great grandfather from Venice, California, has been bodybuilding for the last 70 years.
His dedication to the craft has seen him compete in 62 competitions, of which he's won 16, with no plans to put the weights down anytime soon.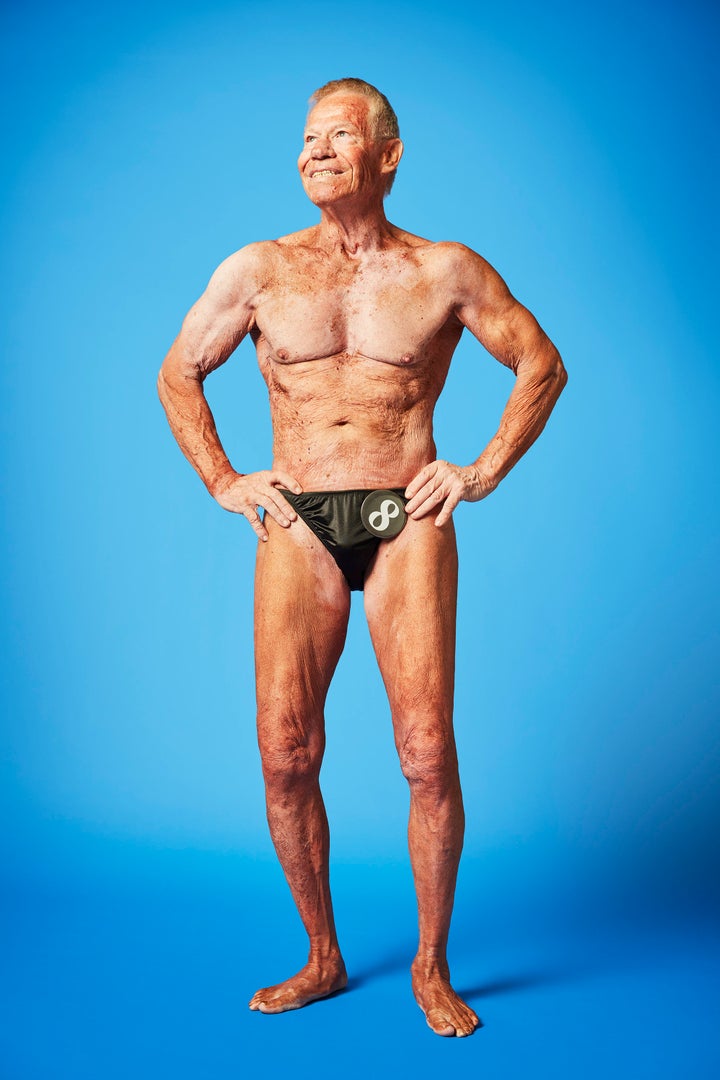 You Jianxia of Jiangsu, China, holds the title for the longest eyelash. Grown on her upper left eyelid, the eyelash measures an impressive 12.40cm long.
She first noticed her eyelash growing during an 18-month nature retreat which she embarked on in 2013.
She puts the growth down to "the life she leads at one with nature".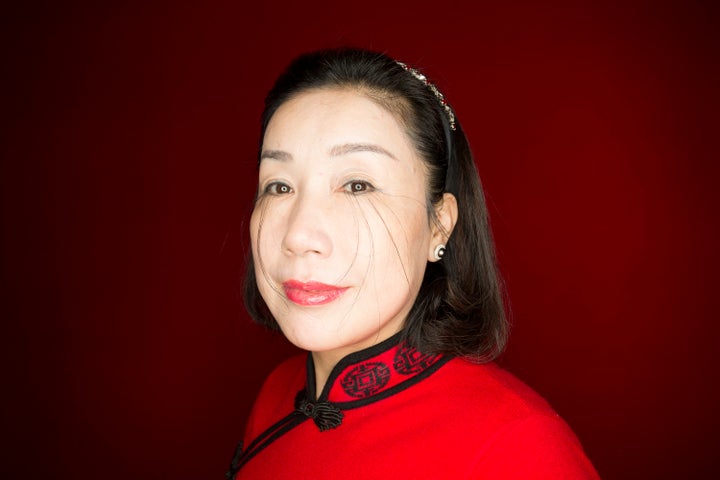 Finally Cygnus, a silver Maine Coon cat, of Ferndale, Michigan, is also swinging his tail into the record books.
He currently is the record holder for the longest tail on a domestic cat (living) at 44.66cm (17.58in).
Cygnus is a member of a record-breaking household as his brother, Arcturus Aldebaran, holds the title for tallest domestic cat (living), at 48.4cm (19.05in).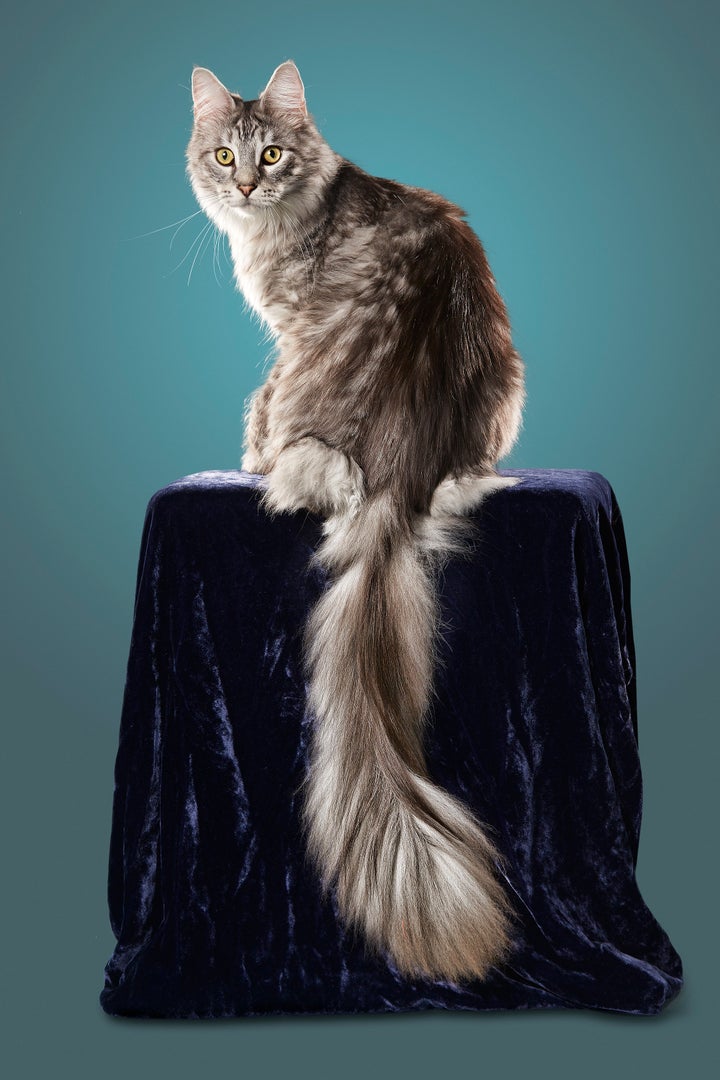 Guinness World Records 2018 is out now.