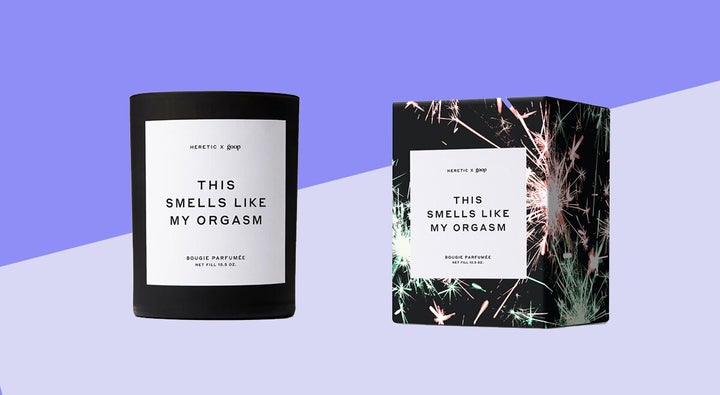 What does an orgasm smell like? Grapefruit and neroli, according to Gwyneth Paltrow.
The queen of Goop is back with yet another candle that's sure to raise a few eyebrows. Following the sell-out success of the 'This Smells Like My Vagina' candle, Gwyn is now peddling a product named 'This Smells Like My Orgasm'.
"This blend is made with tart grapefruit, neroli, and ripe cassis berries blended with gunpowder tea and Turkish rose absolutes for a scent that's sexy, surprising, and wildly addictive," Goop's site says.
The candle is $75 – that's nearly 60 quid – but is currently only available for shipping in the US.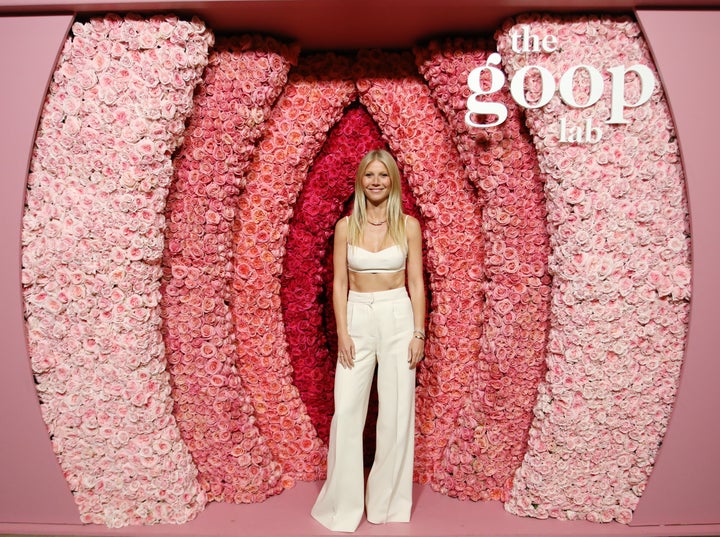 Paltrow revealed the latest candle launch to US TV host Jimmy Fallon on The Tonight Show – and suggested he might like to buy it for his wife.
She didn't explain the thinking behind the candle du jour in detail, but earlier this year she told 'Late Night' host Seth Meyers the vagina candle was never meant to be taken seriously.
"It was really funny to us, but also a little bit punk rock," she said. "I think women, a lot of us, have grown up feeling certain degrees of shame around our bodies or whatever. So this is a little bit of a subversive candle for all of us out there."
Critics of Goop are unlikely to be giggling at the latest product, though. Dr Jen Gunter, dubbed "Twitter's resident gynaecologist", has long accused the brand – and others like it – of "promoting faux-feminism". Let's not forget the vagina candle was scented with rose, bergamot, and cedar – and we're pretty sure no vagina has ever naturally smelt like that in the history of humanity.
Still, Goop continues to reign supreme in the wellness world – and it seems the wackier the product, the more chatter and sales it generates. Gwyn we have no desire to sniff your orgasm, but we think you knew that already.