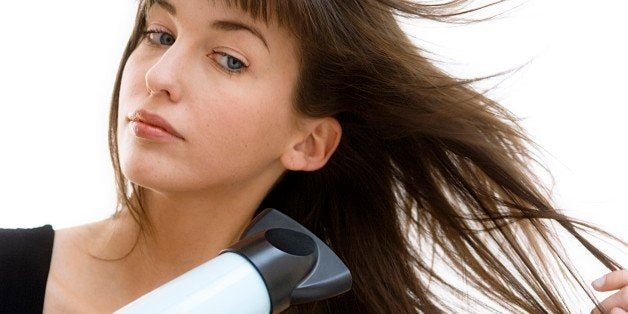 It's never too late to learn, so we've put together a handy hair dryer guide with tips from celebrity hairstylist Ryan Richman and Rowenta Beauty brand ambassador and hairstylist Josue Perez.
Invest in wattage, but turn down the heat.
It seems every new type of hair dryer is always touted as being hotter than the next. However, Richman cautions against using extremely high heat settings, as they're probably not necessary for the DIYer.
"A blow dryer that falls within the 1300 to 1875 watts range is great for anyone to use at home," says Richman. "Personally, I like to feel my dryer blow the hair and feel like my tool is working. You can always turn down the heat, but still maintain power."
If you're someone who wants to set curls or simply blow dry your bangs, he recommends purchasing a dryer with a lower wattage because you're not necessarily trying to minimize your blow dry time.
Different types of hair require different levels of heat.
The different heat levels should be adjusted to suit your hair texture and condition, according to Perez. He explains, "The high heat is available for really thick or coarse hair, and to remove excessive moisture when the hair is really wet, but always remember to keep the dryer moving and never focus on one portion of the hair for too long. The low setting is perfect for thin or fragile hair. If your hair is only damp instead of wet, it is important to use the low heat setting to prevent over-drying."
As far as that mysterious "cool shot" button, it seals the hair cuticle, setting the final look for long-lasting hold and adds shine. Perez adds, "When your hair is about 80 percent dry, switch over to the cool shot. All your hair needs at this stage in drying is the finishing touches, and the cool shot adequately completes the drying and protects against overheating."
Richman believes the "cool shot" is also great to lock in a curl, or if you set your hair in curlers, it works to cool down your hair and lock in the waves as desired.
Not all hair dryer types are created the same, so know which kind to use.
"The ionic technology creates millions of negative ions, and what the ionic hair dryers help to do is break down the water molecule," says Richman. "That allows the blow dryer to dry your hair much faster and that's because you're not only using heat and the force of the air flow, but you have this new technology that helps to break down water as well."
The big problem with using ionic hair dryers, according to Richman, is that people don't know when to stop. "Your hair is hot and you're running your brush through it and you don't take the time to notice when your hair is actually dry," he says. "So I think that a lot of people are over-drying their hair, especially around the face." Blondes mostly have this issue because they're getting their hairline highlighted all the time so that it looks natural and they don't have so much grow-out.
Ceramic dryers emit non-damaging infrared heat, which Perez states dries the hair gently for added heat protection. While tourmaline hair dryers emit infrared heat and negative ions, making the heat much gentler on the hair during styling for a shinier and less frizzy finish. It also enables the hair to endure much higher levels of heat without creating damage.
Perez prefers to use the the Rowenta Inspiration Pro Dryer, as this is an ionic dryer with a tourmaline-boosted ceramic system. The combination of all three elements provides the professional with the safest and quickest styling option. Meanwhile, Richman juggles between Amika's fun-printed hair dryers and the Harry Josh Pro Dryer 2000. Though the former is at a really high price point, it blasts air up to 80mph and works great on thick hair.
The right hair dryer attachment can help take the stress out of styling.
While a lot of people don't use diffusers anymore, Richman believes more than just curly-haired girls can benefit from this attachment. "I think it's great because instead of concentrating the heat in one area, it distributes it very broadly. A customer with even a light, natural wave whose looking to enhance it can use a diffuser to add body or bounce to their hair," he explains.
Perez suggests that those with curly and wavy hair textures use the diffuser at the low heat setting. This will help to lift the hair and release a gentle, indirect stream of warm air that is not overpowering so that your curls don't become tangled, frizzy and unmanageable.
Concentrators direct and focus the air output when you are styling to control frizz and style outcome. Perez uses them to get straight or softly waved looks. His pro tip: Hold the concentrator closely to the hair, leaving a few inches in between. Use a rounded brush, pulling as tightly as reasonable to get the best results from the concentrator.
No matter what type of hair dryer you use, remember to apply a heat protectant product first.
"Protectant serums, lotions and sprays are the best way to ensure your hair stays protected during styling," says Perez.
Even if you're blowdrying every four days, you're likely touching up in between with a curling or flat iron. So Richman recommends using a strengthening treatment like Living Proof's Perfect Hair Day 5-in-1, which is also oil-free and silicone-free.
Here's to getting blowouts like this at home: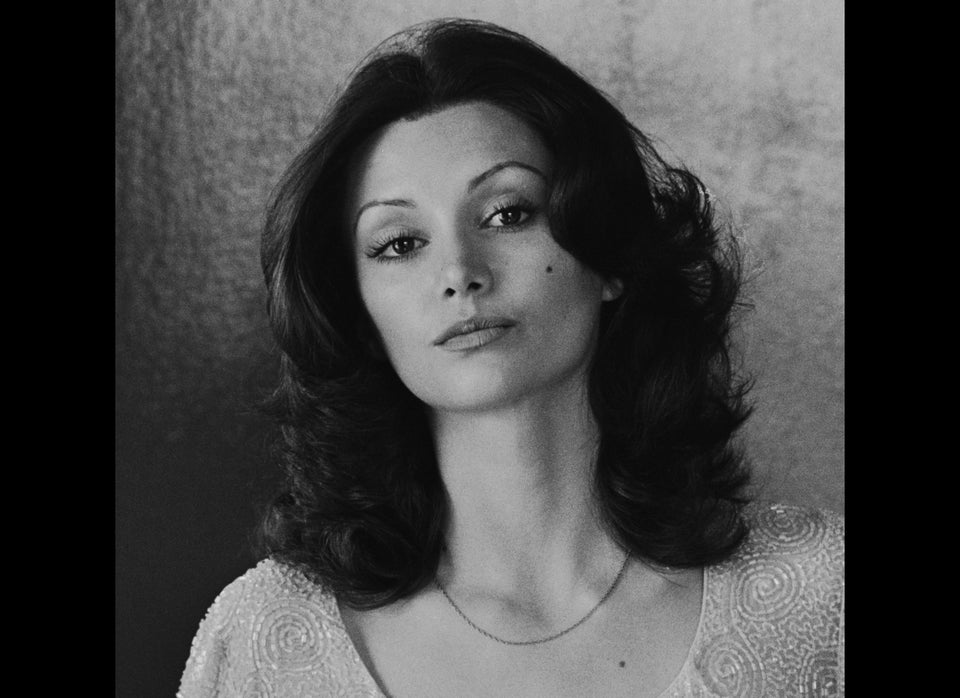 Feathered Hair (PHOTOS)
Want more HuffPost Style beauty content? Check us out on Twitter, Facebook, Tumblr, Pinterest and Instagram. (For everything else check out our main HuffPost Style Twitter, Tumblr, Pinterest and Instagram @HuffPostStyle.)
---
Do you have a beauty story idea or tip? Email us at beautytips@huffingtonpost.com. (PR pitches sent to this address will be ignored.)
Related