'Happy Valley', the BBC police drama that has proved (along with 'Line of Duty', unlike 'Broadchurch') that it is possible to improve on the original, comes to its gripping conclusion tonight, with viewers still on the edge of their seats, where they've been perched for the past six weeks, since police officer Catherine Cawood (Sarah Lancashire) came across the body of a woman who, with a sinking inevitability, turned out to be the mother of her Nemesis, the psychotic Tommy Lee Royce (James Norton).
Of course, it feels as though one big storyline came to a shocking, and strangely sad, conclusion last week, with the unveiling of the serial killer in the valley to be Daryl, and his mother Alison's realisation that her sweet, damaged boy was never going to cope in prison, hence her decision to take matters, brutally, into her own hands.
However, there are still some loose ends to be tied up....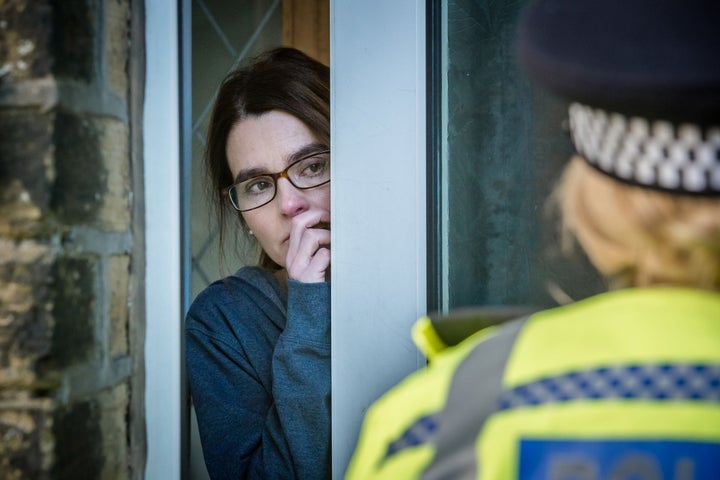 How will Catherine and her team deal with Alison once they've uncovered this terrible state of affairs at the farmhouse?

At what point will detective John Wadsworth (Kevin Doyle)'s colleagues join some more dots, work out the reasons for his number being in her phone, far more significant than the strangely unquestioned limp excuse he gave when first asked about it?

And how many shirts will the tormented policeman get through as the investigation into the murders concludes, with more and more of his colleagues convinced someone else was responsible for the demise of Vicky Fleming, amid his increasingly desperate actions to cover his tracks?

Now Catherine's son has planted the idea in her mind that it's "someone at school" planting ideas in her grandson's head about his father's need for redemption, how long will it be before she lands on dotty Frances Drummond, and how on earth will she begin to deal with her?

Will this mean Catherine comes face to face once again with… Tommy Lee Royce?

Approximately how many cups of tea will be drunk in the course of this final episode?
'Happy Valley' concludes tonight on BBC One at 9pm.