'Happy Valley', which has been excellent this entire series, saved the best for last, with every single storyline providing its own punch, and Sarah Lancashire's stunning performance the central backbone to all.
First, we had her police sergeant Catherine Cawood's unflappable reaction to the discovery of Alison and her son in the farmhouse. It was only after she'd finished hugging Alison even as she arrested her, and she was back at the station, that the full cost of the tragedy hit home.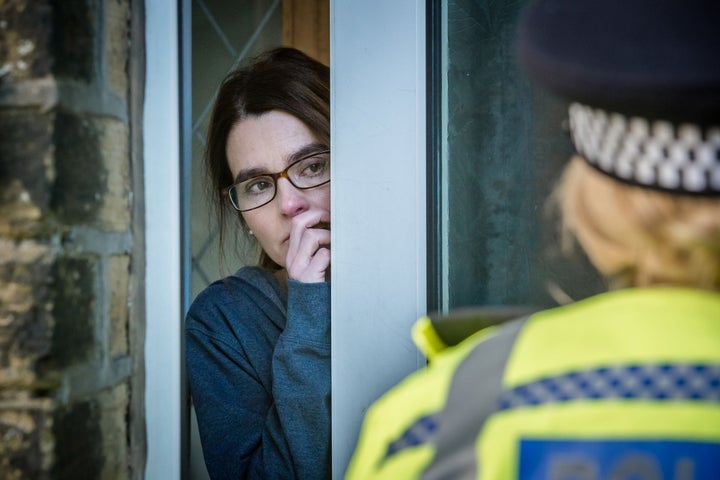 Meanwhile, in the other room… detective John Wadsworth's crime of passion caught up with him, as his colleagues finally, painfully, started asking the questions they really should have posed earlier - about why his number was in the murder victim's phone, and why his eyebrows went on a journey of their own whenever Vicky's name was mentioned in the briefing room.
Instead, it was left to Catherine - who else? - to go on a very unglamorous chase-on-foot before a wonderfully original scene brought us a marvellous reverse-of-role routine whereby John told her what he should be saying. "You're meant to use my name a lot, and be a good listener," he reminded her, before Sally Wainwright surprised us once again with her mixture of comedy and tragedy, and Catherine was left to comment with admirable understatement that it had been a pretty bad week.
She couldn't rest for long, though, because she also came face to face, finally, with the dotty Frances Drummond who'd been grooming her grandson. In yet another original scene around the grilled gas fire, both women were on splendid form, with Catherine's rage palpable even while her voice stayed soft, and she found herself dealing with the deluded results of Tommy Lee Royce's charm exercise. "Nobody's born evil," said Frances. But Catherine knew better, hence the look of anguish on her face as she watched her grandson at play and the final credits rolled. What does the future hold for that boy, who has as much of his father in him as the humane genes of Catherine? Roll on series three.
Popular in the Community