The topical BBC show was forced to adapt after the coronavirus outbreak, with all members of the panel appearing via video link from home.
The footage regulars of Ian Hislop and Paul Merton, guest host Steph McGovern and guests Miles Jupp and Helen Lewis was then placed in a virtual studio that resembled the regular set, but without the all-important studio audience.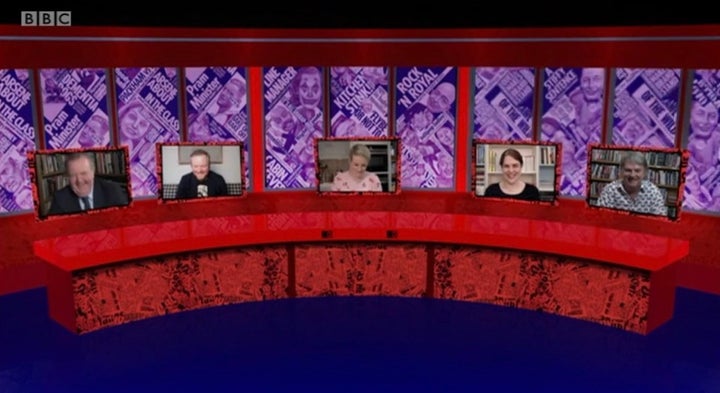 And as much as they were applauded for carrying on with the show in the strangest of circumstances, there was no denying just how damn odd the whole thing was.
But the new temporary format wasn't for everyone, with Piers Morgan claiming he'd had a funnier video call with his friends earlier in the evening.
During Friday's episode, the panel watched a clip of a family from Watford singing their lockdown-themed version of a Les Miserables song, with Paul delivering the verdict: "Dreadful! Absolutely dreadful."
Ian replied: "I'm very worried about you Paul.
"Well they keep discovering a lot of new symptoms… one of which is that people have no taste… I mean from your shirt, it's pretty clear…
"And now, being a really miserable bastard… I didn't know! But I'd get yourself tested!"
Paul retorted: "You're calling me a miserable bastard? You're the man who's been mentoring me for the past 30 years…!"
Have I Got News For You continues next Friday at 9pm on BBC One.