Ever wondered if the notches on your bedpost are higher or lower than those of your peers? Have you racked up a distinctly average number of sexual encounters or are you way ahead of the pack?
If your 'magic number' is three then you're in good company. A new study of 2000 adults in the UK revealed roughly a quarter (27 per cent of women and 23 per cent of men) had slept with between two and four people.
The second most common number was between five and nine sexual partners.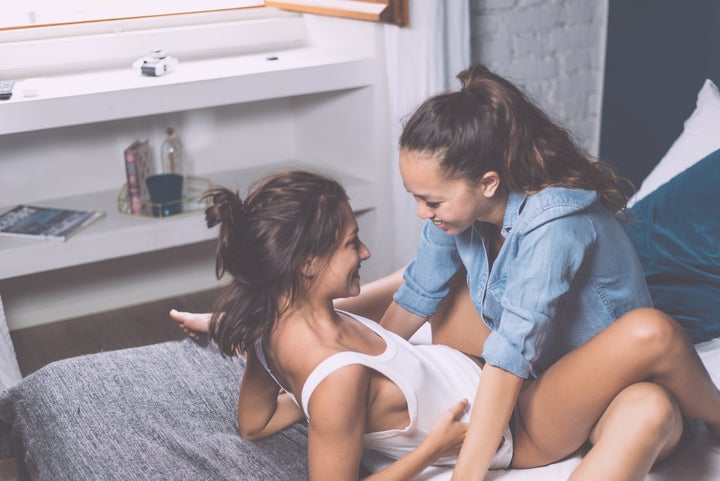 The research, which was conducted by healthcare company EuroClinix on a group of people with mixed sexualities found 3 per cent of adults in the UK are virgins.
Those who have had sex with 10 to 15 people are also in company, with 14 per cent of their peers having done the same, only narrowly more than the number of people who have slept with just one person (13 per cent).
Of those surveyed, 4 per cent said they simply didn't know what number they had reached, while 2 per cent of people claimed to have slept with 91 or more people. This rose to 5 per cent in London – making it the most promiscuous location in the UK.
The survey asked respondents if they were in a sexual relationship at the time – 56 per cent were not, while 30 per cent of those who classified their relationship as 'it's complicated' were with multiple people.
It also looked at the nation's favourite sex positions with the missionary position topping the list for both sexes (35 per cent of women and 27 per cent of men said it was their favourite).
Missionary was closely followed by doggy-style (22 per cent of women and 21 per cent of men's top preference), with cowgirl third (14 per cent of women and 15 per cent of men) and spooning fourth (8 per cent of women and 6 per cent of men).
Anal sex (in both the missionary position and doggy-style) was the favourite sexual position of five per cent of men. Eight per cent of women and six per cent of men said they didn't want penetrative sex at all.
And the favourite place to have sex outside the bedroom? The living room or kitchen, apparently.