The mix of Holly Willoughby, Phillip Schofield and a load of vibrators live on 'This Morning' was always going to be a recipe for on-air chaos, and sure enough the pair failed to keep it together during a raunchy segment on Wednesday's (25 May) show.
The presenters were joined by sex expert Tracey Cox on the ITV daytime programme to test out the latest sex toys on the market, and it wasn't long before they were laughing at Holly's inadvertent double-entendre.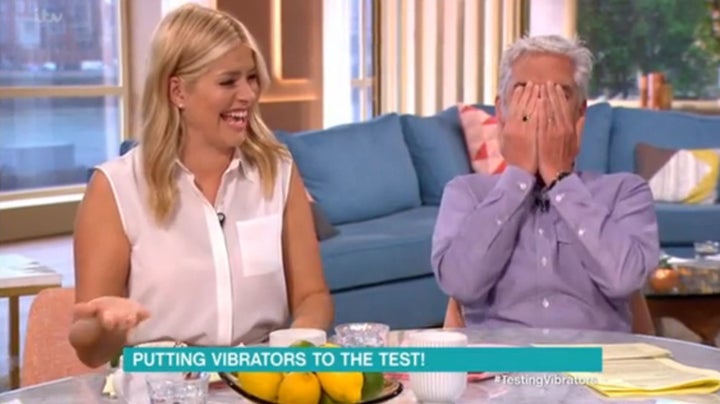 As she read out some statistics on the use of vibrators, she turned to Tracey and asked: "This has gone up, hasn't it?"
Her words caused a snigger from Phillip and it wasn't long before the pair collapsed into fits at her accidental innuendo.
Tracey tried to carry on presenting the segment in vain, as the tittering twosome failed to regain their composure.
"Do you know what?" Holly said turning to Phil. "I nearly said 'on the rise' and I stopped myself saying that."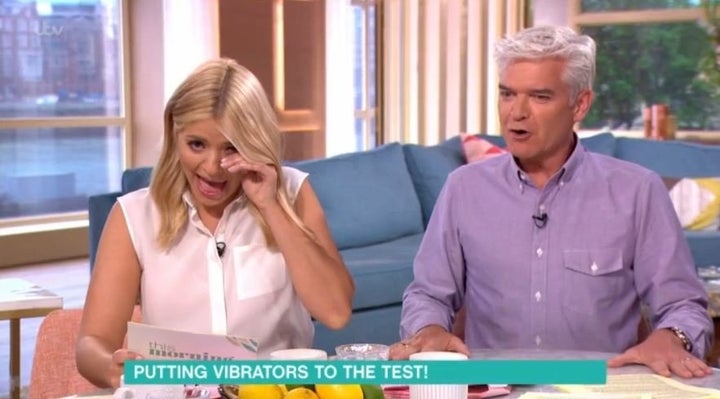 Viewers found the slip-up equally as hilarious as Holly and Phil, taking to Twitter to join in the joke:
Fans couldn't quite take in what they were seeing when guest Tom Peters appeared on the show dressed in a full latex dog outfit and was seen crawling on all-fours and eating a bone.
'This Morning' airs weekdays at 10.30am on ITV.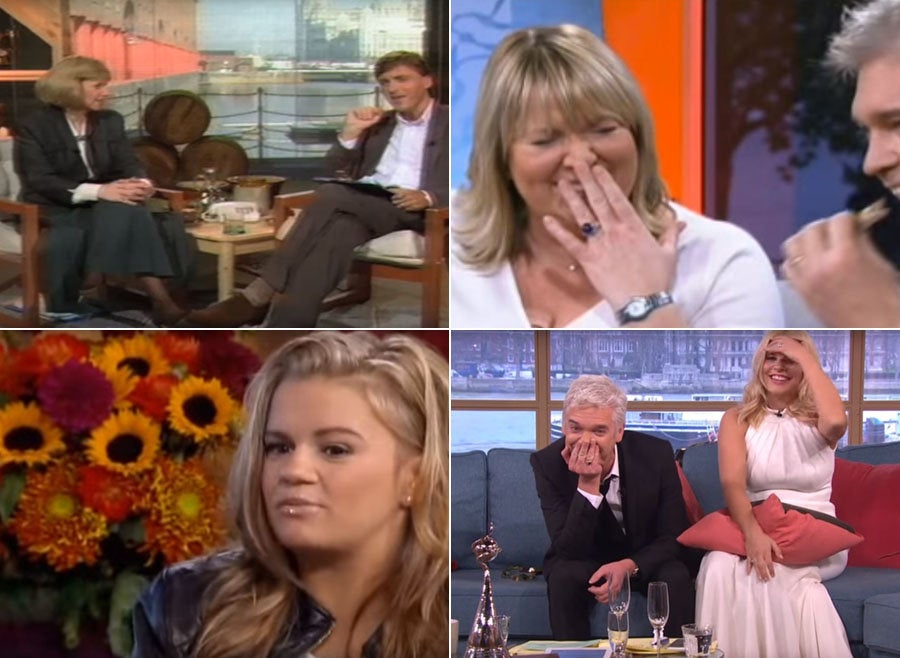 This Morning's Most Memorable Moments