The presenter got rather tongue-tied while speaking about the sport of welly wanging on Thursday's (27 October) show, and made a properly hilarious, blunder that's nearly as good as the show's infamous 'dunking beef' incident.
It happened after they aired a 'Throwback Thursday' clip, reminding viewers of the time Holly broke a prop while throwing a welly across the studio.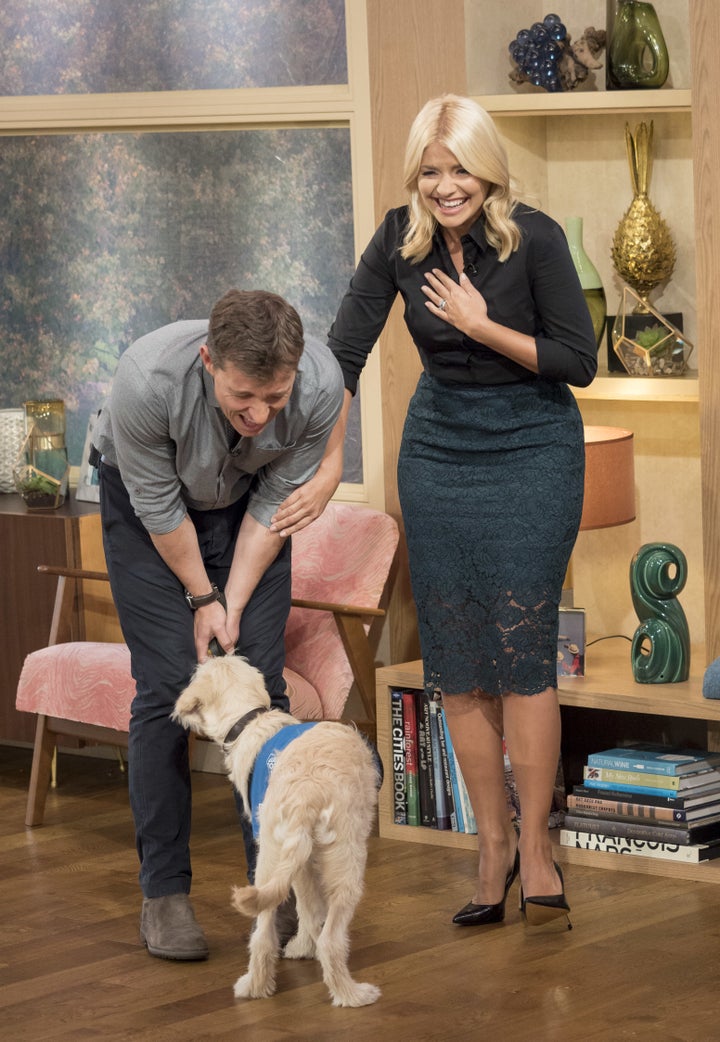 As co-host Ben Shephard asked her if she'd ever done anything similar since, she proclaimed: "Funnily enough I've never Willy Wanged since then."
The pair then doubled over at Holly's slip-up, before Ben joked: "I, however, haven't stopped!"
Funnily enough, Ben had even warned Holly about the tongue-twister before they presented the item.
He revealed to viewers: "I've got a nephew called Will, and as we were talking about this earlier, I said after that Sam, Jack and I went welly wanging with Will and Will was welly wanging, and said, 'Don't make that mistake, Holly!'"
We have a feeling we'll be seeing this clip on TV outtakes shows for years and years to come.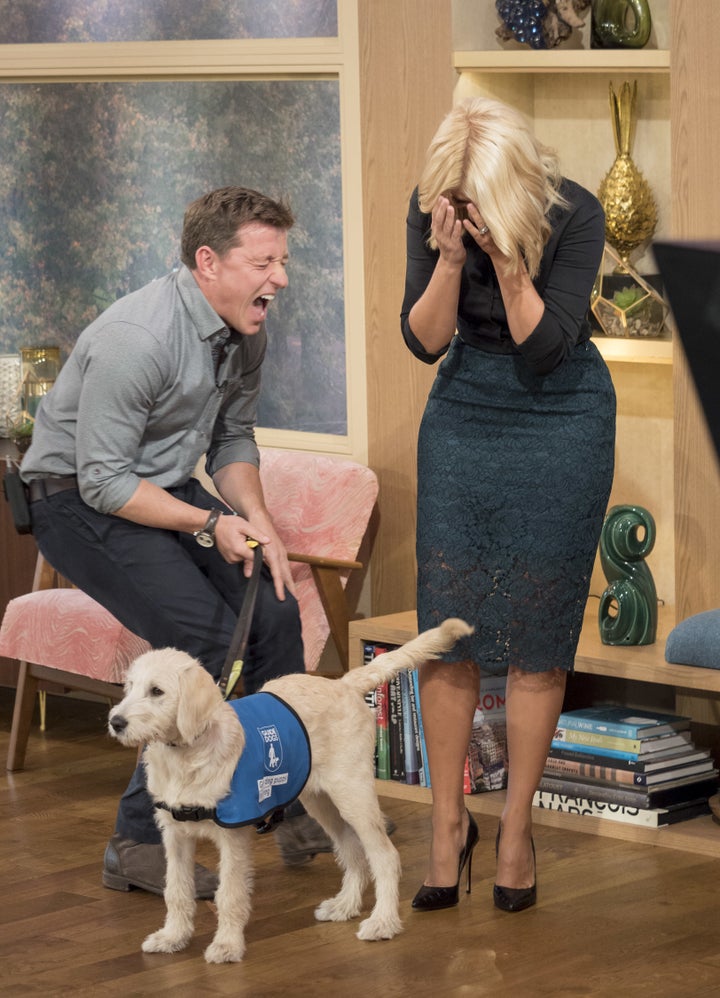 Ben has been standing in for Holly's regular co-host Phillip Schofield on the ITV daytime show this week, while he takes his annual half-term break.