Former 'Home And Away' star Jessica Falkholt has been left in a critical condition after a car crash in Australia.
The actress, who played Hope Morrison on the Aussie soap in 2016, was seriously injured in a highway crash near Ulladulla, New South Wales, on Boxing Day.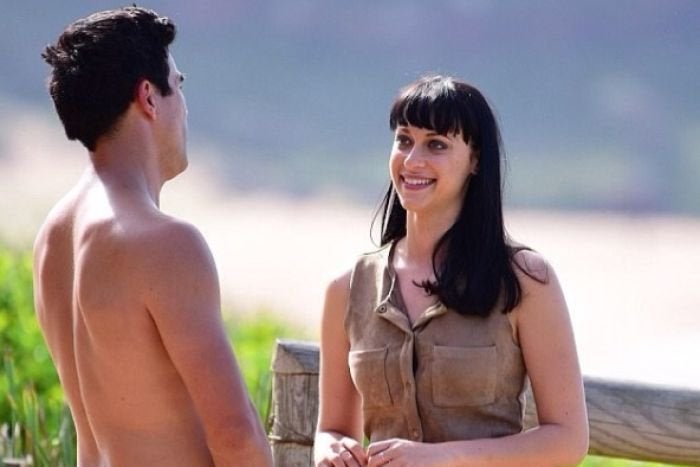 The 27-year-old's parents died in the crash along with a 50-year-old man, after a four-wheel-drive crossed the road and collided with their car.
Jessica and her 21-year-old sister Annabelle were pulled from the wreckage before the vehicles became engulfed by flames.
Both women are now fighting for their lives after being airlifted to two separate hospitals in Sydney.
Highway Patrol Chief Inspector Phil Brooks said (via SBS Australia): "Sadly those family members are travelling to the St George and Liverpool Hospitals to engage with their loved ones who are very much in a critical condition at this time."
A spokesperson for Channel Seven, who airs 'Home And Away' in Austraila, said the news was "especially tragic" given the Christmas period.
"Although her time on set was brief, once a part of the 'Home And Away' family, always part of the family," they said in a statement.
"Jessica's outstanding talent and professional attitude left an impression on us all."
Her former co-star Jackson Heywood, who plays Brody Morgan, posted a picture on Instagram praying for her recovery, writing: "Love and prayers to Jess and her sister Annabelle, fighting for their lives after their crash on boxing day. Much love darlin. Im with ya. May u both make a full recovery."
Olivia Deeble, who plays Hope's relative, Raffy, also wrote: "Can I ask that you join me in sending all your loving and healing thoughts to Jess her sister and the whole Falkholt family."
During her two-month stint on the soap, Jessica's character was kidnapped by Spike Lowe, and arrested for stealing credit card details before being sent to prison.