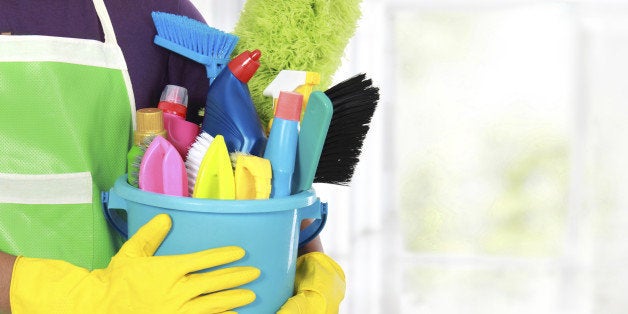 Hiring someone to clean your home is complicated. On one end of the spectrum lies a history of domestic work fraught with racism. On the other end rests the fear of being judged for having a sink full of dishes at the end of a particularly busy week.
"If you can find it in your budget, having a professional address your mess can be life-changing. And, it can free you up to be more functional at other things in your life," said HGTV's "House Counselor," Laurie March in an interview with HuffPost Home. As it turns out, affordability may be the real reason why this new generation of "maid" services have been gaining traction.
"Previously, it was really only accessible to the wealthiest people," says Lynne Tye, San Francisco City manager for Homejoy, one of the growing number of companies to plant their flag in the home cleaning space. Their rate -- $25 per hour for recurring appointments and $35 for one-time cleanings, excluding tips -- rivals those offered by fellow startups like Handybook, whose one-time, 2-hour cleaning service will cost you roughly $70, making a tidy home accessible to everyone from 30-year-old professionals looking to free up more personal time to pet owners trying to reclaim territory from the animals that live with them. (Check out this price calculator from Red Beacon.)
But don't expect to simply hand over your keys to a stranger (though by cleaning industry standards, they have likely been background checked) to tackle that black mold your landlord keeps ignoring. Most cleaning companies place a premium on communication between their clients and their cleaning pros, and there are some ground rules you'll want to establish on both ends:
When someone sees a deal online for a 1 or 2-hour cleaning, what should they know up front?
"Generally, a one-bedroom, one-bath home takes 2.5 hours to clean," says Tye. "But there are times when even a small bathroom can take over an hour to clean, especially if it hasn't been cleaned in a while," she adds, noting her company's 2.5-hour minimum booking policy. March recommends choosing three things you want done really well and having your cleaning pro focus on those.
And while many cleaning jobs are billed by the hour, others are not. At MyClean, for example, "cleaners are provided time budgets, but these are only estimates," CEO, Michael Scharf, explained in an email to HuffPost Home. Though he agrees that even the smallest Manhattan apartment takes between 2 and 2.5 hours to clean, he adds that "Except in the most extreme cases (such as hoarder situations, or where there is ongoing construction), our cleaners are trained to execute on a 50-point Checklist, so you know what to expect."
In short: Make sure you're absolutely clear on how your cleaning time will be spent. Then, do your due diligence to check out reviews, find out your cleaning professional's name and what forms of payment they take before they show up at your door, March suggests. And if you're using a coupon or a deal, determine the regular-priced rate for the service, in case you're thrilled with their work and want them to return.
Is there any cleaning that needs to be done before the cleaning?
"The less of a total disaster they show up to, the more likely it is that they can do a serious, deep cleaning on the areas you really hate to do yourself," March says. "So consider picking up your socks and putting a few things in the right places so your pro can focus on that funk behind the toilet."
It turns out, you won't be alone, according to Jake Dwyer, Director Of Operations for Handybook. "We've actually done a study on this in London and found that 2 out of 3 Londoners clean their home before a cleaner comes, he told HuffPost Home.
So do I stay in my home while it's being cleaned? Or is that weird?
Among the experts we interviewed, the consensus is that it's all up to you. Some folks like to be on hand to walk the housekeeper through their home, while others would rather leave it to the professional. Either way, any awkwardness should subside after the first meeting.
What kind of things are off-limits to a cleaning pro? (i.e. Don't expect them to...)
There are many things that the industry disagrees on, including biohazards like blood or urine, even pet messes. For Homejoy, it's black mold, Tye explains. "It's toxic, so it needs to be dealt with by a separate professional. We also don't move heavy furniture; we don't do blinds or outdoor work. And you have to have a certain certification to deal with pests. We're not exterminators."
MyClean's do-not-touch list might seem more benign: "Our cleaners are trained not to touch jewelry (lest it appear stolen), TV screens, computer screens or windows due to streaking," says Scharf. Other higher skilled tasks, such as duct cleaning, outdoor window cleaning, gutter cleaning, and restoration cleaning (after a flood or fire) are also best left to specialists.
Which chores make the most sense to hire out? (And which ones should I just stick to doing myself?)
"The way you might determine if a task is worth hiring out is if removing it from your plate will make you more productive in other areas," says March. "If that's the case, then anything could be fair game -- within the realm of human decency. I don't believe there is a household chore you should judge yourself for adding to the list."
But again, do your homework. Dwyer says his cleaning pros have cleaned so many showers, they believe it's easy enough to handle yourself. "Try a baking soda paste (3 parts baking soda plus one part water) to help handle stubborn stains on bathroom tiles; for mirrors and reflective glass, white vinegar works great," he says. If your battle is with clutter, on the other hand, you might be better served by a personal organizer than a cleaning service, housekeeping expert Sarah Aguirre wrote alongside other tips on hiring a cleaner for About.com.
What's the protocol for tipping?
Many services, including Handybook and MyClean, roll gratuity into the overall cost of the service, so you don't even have to think about it. But if they don't, 10 percent to 15 percent is customary, according to the Association of Residential Cleaning Services International.
CORRECTION: An earlier version of this story incorrectly listed Homejoy's rate of service. Prices have recently increased and are reflected here.
Related
Before You Go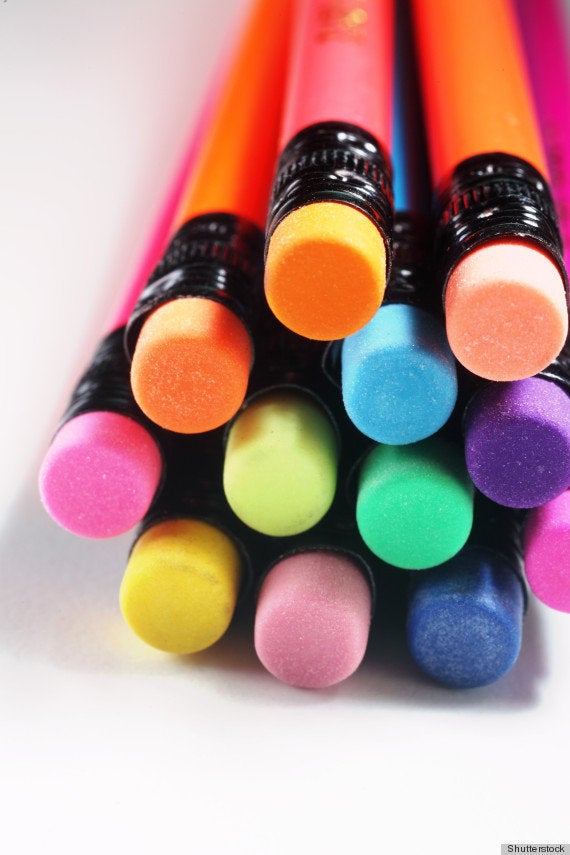 The Best Cleaning & Organizing Tips