'X Factor' contestant Honey G has received an apology from the prankster group who invaded the stage live on television last night, as she was receiving the comments from the judges following her first song.
Viewers watched open-mouthed as Honey G became rap star royalty, with her very own stage invasion.
Following her first performance of the night, the controversial contestant was just about to receive her feedback from Louis Walsh when there was… a fracas on live TV.
While the camera stayed firmly on the judges and Louis continued to speak, it was clear no one was listening with Sharon Osbourne laughing her head off, and Nicole Scherzinger open-mouthed, staring at the stage.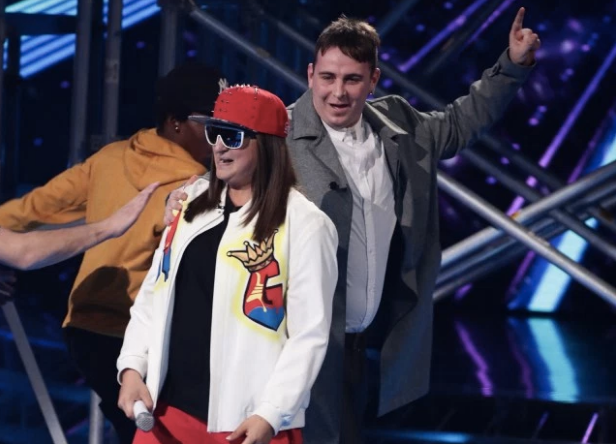 Simon Cowell had moved to sort things out, and could be seen comforting Honey G who remained on stage. He asked her, "I'm sorry about that, are you ok?"
So what happened? The disruptive outfit that goes by the name of Trollstation, led by Daniel Jarvis, decided to get in on the action. Earlier in the day, Daniel had posted a video on Facebook announcing he'd be making his 'X Factor' debut. Once they were in the arena, the group showed their side of things in two videos posted online.
As Honey G finished, he and fellow pranksters ran on to the stage, where one grabbed her mic. They failed to get what seemed to be their ultimate goal - getting hold of the rapper's hat and glasses.
Following the incident, Trollstation apologised to Honey G via social media, saying "Sorry about tonight babes."
Along with Daniel Jarvis, the newspaper names the other three men who went on the stage as James Slattery, Endrit Ferizoli and a man known as 'Stines'.
Amina said the gang spent the last 24 hours planning the prank and selected Honey G because she is the "entertaining" act of the show, and they deliberately waited, not to interrupt her performance.
Honey G was uharmed during the 'stage invasion' and returned later to perform her second song of the night.