Two American teenage volunteers have launched a desperate fundraising appeal - for a humanitarian mission to Glasgow.
Aina and Ferran Rivas ask for funds in an emotional film which includes grim images of poverty and deprivation in Scotland's second city.
"Please pledge so we can get there [Glasgow] and be part of this life-changing effort," Aina says in the clip, above.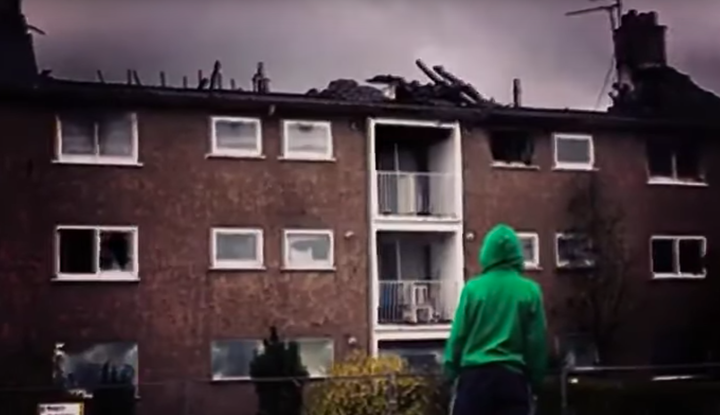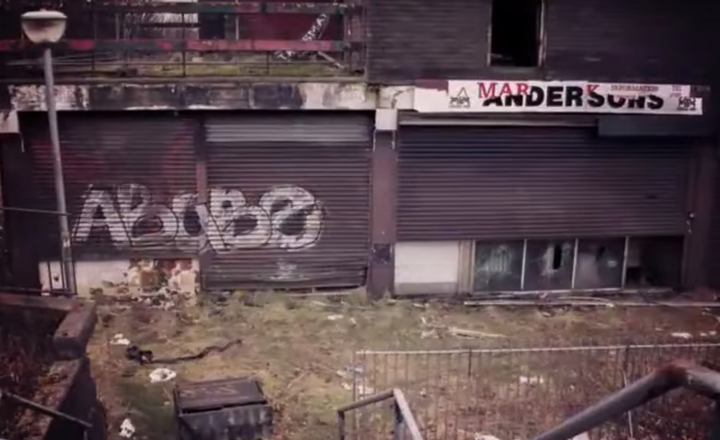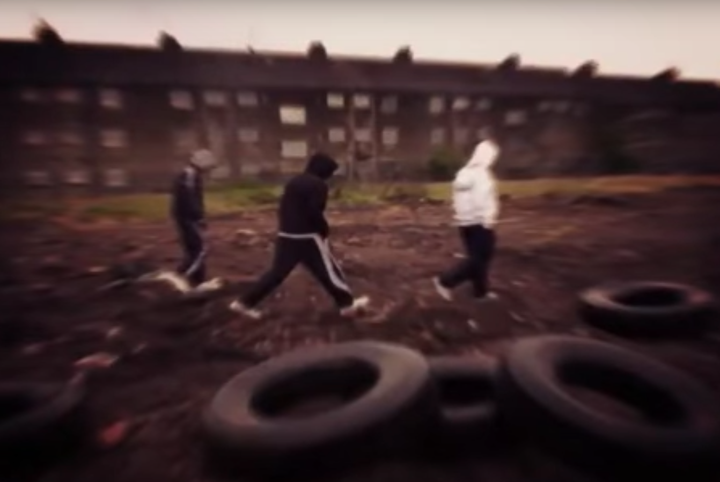 In the video, the siblings highlight the "Glasgow effect" - the term given to the unexplained poor health and life expectancy of Glaswegians.
"You're probably wondering, why Glasgow?," Aina says.
Before Ferran explains: "The UK is one of the richest countries in western Europe and would appear needless and self-sustaining, however Glasgow proves that wrong.
"You're probably wondering, why Glasgow?"
"It is alarming that one-third of all children in the city is recorded as living in poverty," he says.
Vitamin D deficiency, colder climate, higher levels of poverty than those recorded, high stress levels and social alienation are all cited as being potential causes of the "Glasgow effect".
The city's council has blasted the pair's portrayal of the city, telling the Evening Times: "If they make it to Glasgow they'll find a city that looks very different to the one shown in their video."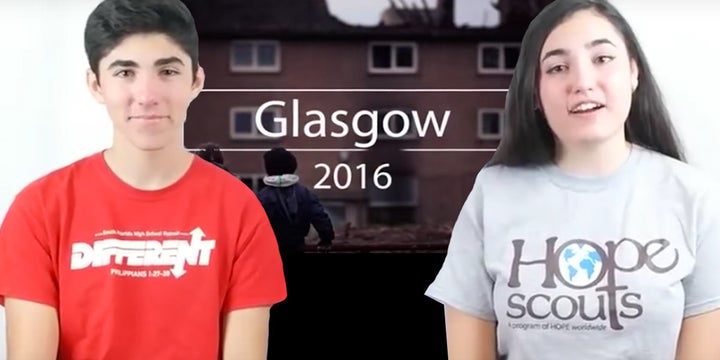 HOPE Youth Corps is a Christian initiative sending American teens to poverty-stricken locations across the US and further afield.
The organisation's Glasgow project sits alongside other missions to Nairobi, Kenya, and Kingston, Jamaica, among others.
"Come help revitalise the city as we work in one of the poorest neighborhoods in the nation, partnering with a local community organization to help transform unused urban space for a local school," a listing for the Glasgow project on HOPE's website says.
The trip will cost $1,120 (£773) plus a flight, per volunteer.
According to the listing, the project is now closed to new applicants.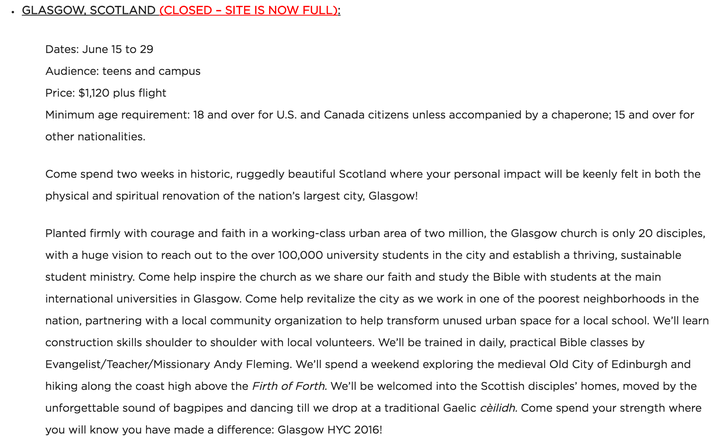 HOPE Youth Corps is run by HOPE Worldwide which describes itself as responding "to the call of the Scriptures to serve the poor, sick and suffering throughout the world".
It began with three small programmes of work in Ivory Coast, Mexico, and India.
"Today, HOPE Worldwide serves more than 1.5 million people annually on every inhabited continent," its website says.
The video emerged on another YouTube account after having apparently been taken down.
A Go Fund Me page for the pair has also been removed.
In 2010, a population study found Glasgow had premature deaths almost 30 percent higher than similarly deprived cities.
The city's mortality rate is among the highest in the UK and in Europe at 71.6 years for men, seven years below the national average.
HOPE Worldwide had not responded to a request for comment at publication.