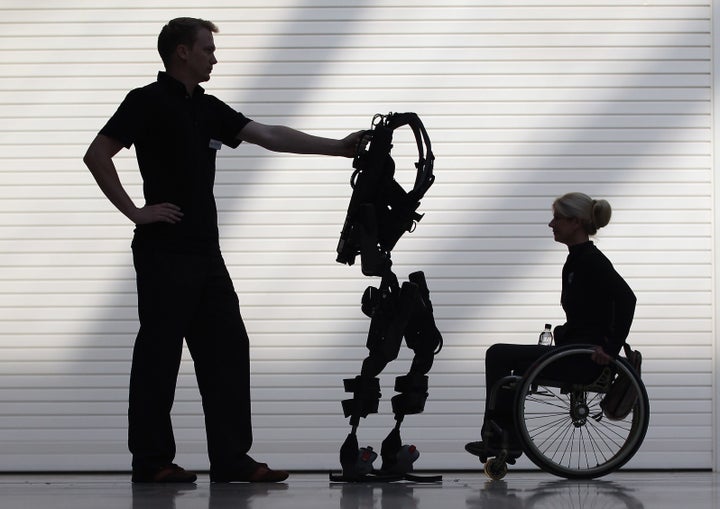 A young horse rider who was paralysed after a horrific car accident has been able to contemplate riding again thanks to the help of a pair of bionic legs.
Jemima Green, 27, was in the back of a Volkswagen Golf, travelling with three friends on May 8, 2015, when a van overtaking another vehicle crashed into them head on.
Her friend Louiza Covey, 25, was killed instantly, while Jemima and their two other friends suffered major injuries. The driver of the van died on the way to hospital.
Jemima, from Beaminster, Dorset, was given just a five per cent chance of survival.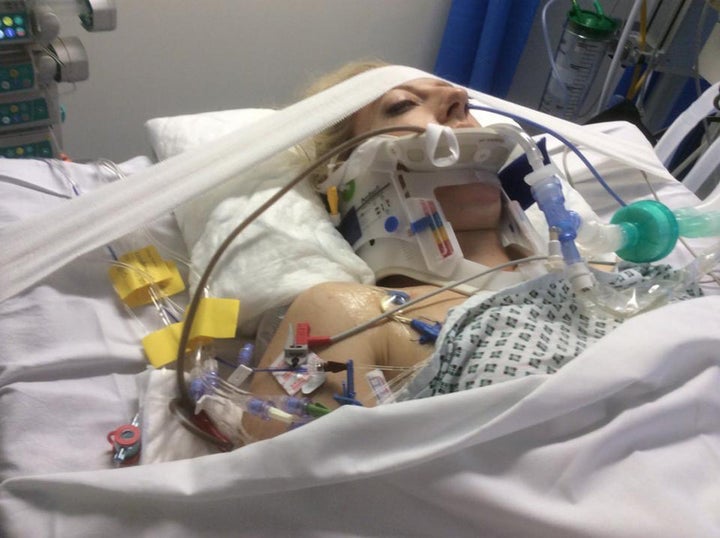 Though she pulled through, she broke her lower back and sustained a spinal cord injury, which has left her paralysed from the waist down.
Confined to a wheelchair, doctors warned the talented horse rider that she would never ride again.
But, determined not to give up on her number one passion, she has bravely defied all expectations.
"Doctors told me I shouldn't ride again, but I don't want to stop doing something I love- it's just got to be in a different way now," she said.
"I took it really slowly at first and had five people holding me in place on the horse.
"When I got back on for the first time, I cried like a baby. It was overwhelming, such a big breakthrough."
When she first came round, Jemima could not move her legs, but assumed it would be temporary. Even when it eventually sank in that she was permanently paralysed, she refused to accept she would never horse ride again.
A week later, she was sent to Salisbury District Hospital's spinal injury centre, where she was stabilised in intensive care for a few weeks before having further surgery to stabilise the lower half of her spine. Surgeons put ten pins and two metal rods down her lower back.
She then spent five more weeks in intensive care, having pain management, before being transferred to the rehabilitation department for physiotherapy.
"I was put in a wheelchair but I hated it, I felt useless and still do sometimes," she said.
"But I have been building up strength and doing weights."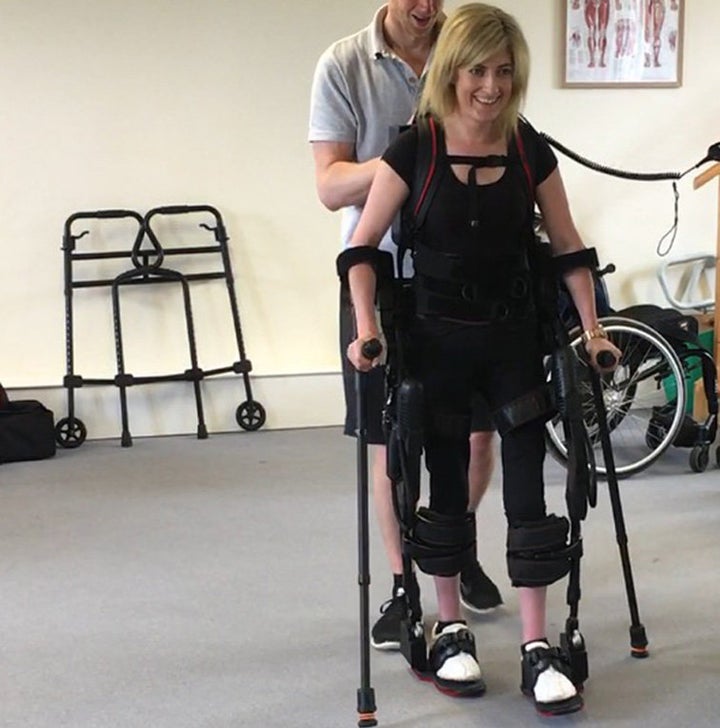 Jemima left the spinal unit in August 2015 and has been supported by BL Claims Solicitors, who are representing her in a personal injury claim and have been involved in many aspects of her rehabilitation including assigning her a case manager in charge of organising a psychologist and care specialists.
Jemima is claiming against the van driver's car insurance company for the injuries sustained and for her long term care.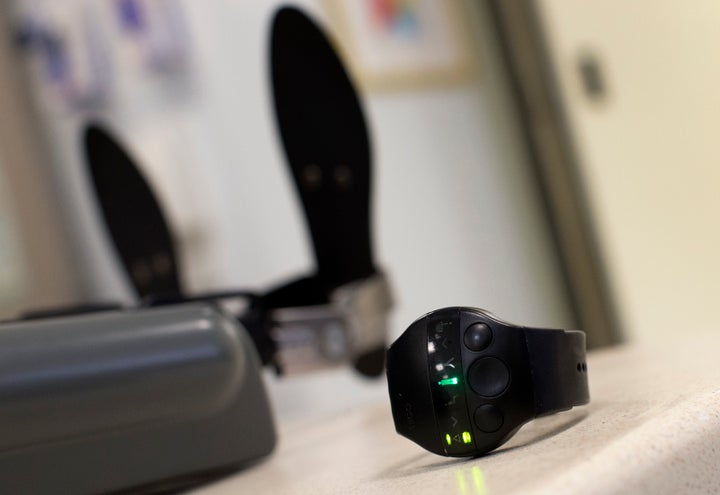 Through the firm, she was put in touch with Hobbs Neurological Rehabilitation, which has enabled her to use robotic technology made by Ekso Bionics to help her walk with mechanical legs.
She uses this during her weekly regime of physiotherapy, hydrotherapy, pilates and gym sessions. Now Jemima is even trialling a suitable horse so she can go back to riding every day.
"It would make me feel back to normal, doing what I used to do, and it would be great to get back into competitive riding."