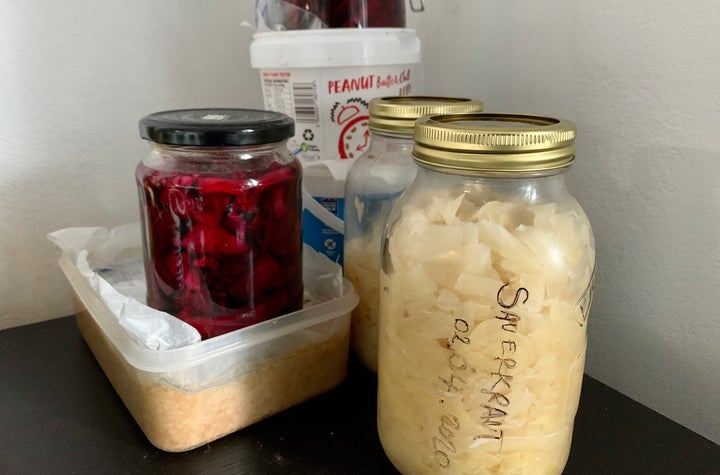 You're reading How I Cope, a series sharing self-care tips as we all adjust to the coronavirus pandemic.
On the day I found out I lost my job because of coronavirus, my mind started racing. How would I pay my rent? How would I afford food? How would I get another job? The stress and uncertainty of it all was overwhelming.
But instead of taking the responsible road to plan my next step or look for another job opportunity, I took my frustration and sadness out on a big heap of mashed up cooked soybeans in my kitchen.
As I mixed the koji (mouldy rice needed to make miso), grabbing angry fistfuls at a time, squelching the mixture between my fingers to release some negative energy like those gimmicky stress balls, I started to feel much better about my situation.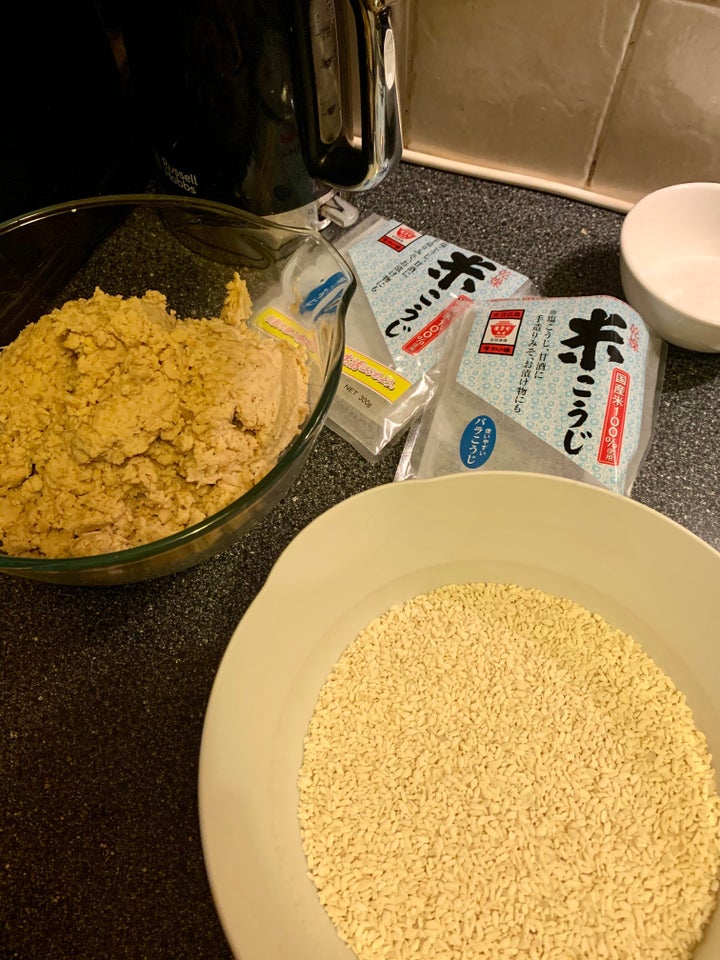 Growing up in a Cantonese-speaking household I've been accustomed to fermented and pickled flavours all my life: steamed pork with mui choy (preserved mustard greens) at our family's Chinese takeaway; deep-fried fermented stinky tofu in the streets of Hong Kong; and vermicelli rice noodles with pickled snow cabbage, one of my favourite comfort foods.
Thanks to my parents' Chinese heritage I've built up my tastebuds to withstand and appreciate some of the wildest food out there. As I got older, my interest in food grew and I became a food journalist to write about underrepresented voices, people's cooking stories and the Chinese food I was surrounded with. To me, every meal shared is a lesson in someone else's culture, every meal cooked is a chance to educate yourself with new things.
For years, I've been playing around with different ancient preserving methods and giving them as gifts to friends (more like lab rats). Every rented place I've lived in has had a fridge shelf dedicated to my test subject babies. Once, I'd forgotten to release the extra gas building up in my jar of kimchi in the back of the fridge and it exploded everywhere. The smell of fish sauce and stained bright red blotches of gochujang (Korean chilli paste) stayed with me for weeks.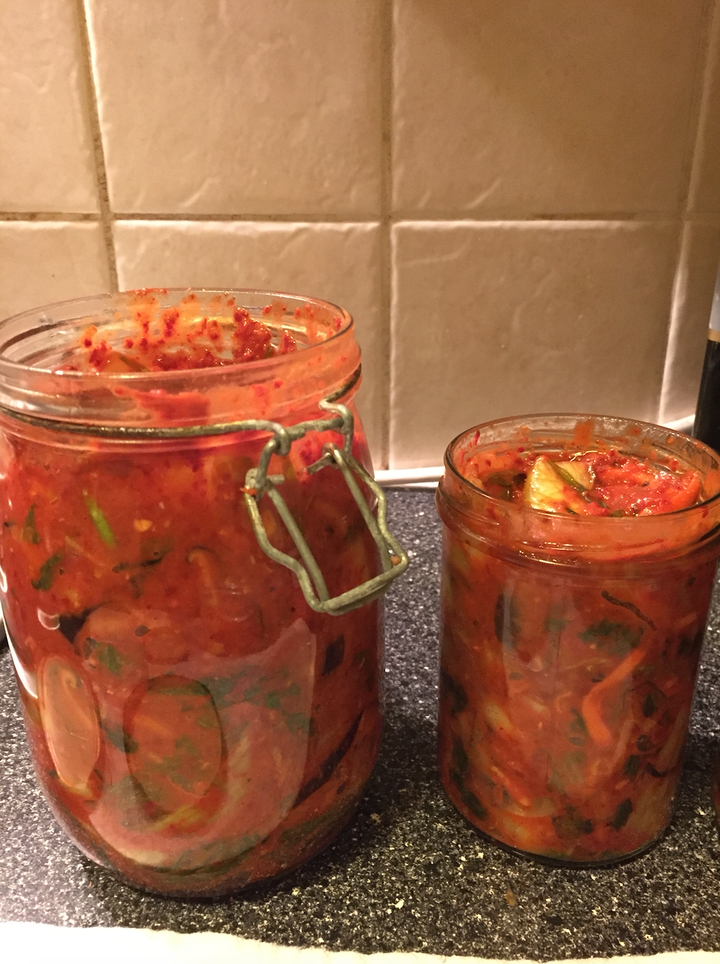 Similar to baking, fermenting and pickling is a great, therapeutic way to take your mind off things, focus on the task at hand and create something from scratch using your own two hands. Working with live bacteria serves as a humbling reminder that the world is still turning, even in the midst of so much uncertainty.
The added benefit is that in a pandemic like the one we're currently living in, at least I'll have a well-stocked lockdown larder that'll last me for the months to come in case anything happens.
Those interested in starting your own fermentation station, I recommend turning to chef and food writer Thom Eagle's Vittles fermenting column. In this new food newsletter, he explains the ins and outs of the preserving process along with some foolproof recipes to try at home. For more on Chinese ferments, preserves and pickles, head to The Wok's of Life's blog for an excellent walkthrough. Once you dip your toe into the wonderful world of fermenting and pickling there's no going back – it becomes addictive, you grow your collection and learn from mistakes.
It's truly fascinating to create a product that's alive to watch it grow and become something completely different from what you first started out with. I love the trial and error process and how every attempt's outcome will differ slightly from the last. I get excited about the prospect of seeing activity in my ferments; spotting a bubble in sauerkraut, seeing the tamari liquid bypass product form on top of miso or setting timers on phones to remind me to 'burp' my kimchi. I guess you can say fermentation is a lot like looking after a child: both need TLC and are incredibly rewarding, but can smell funky and have a high chance of exploding.