Thousands of people up and down the country are leaving their homes day in, day out to fight on the frontline of an invisible war.
NHS workers are routinely risking their lives to keep others alive – so it seems only right that we should join in supporting them during their darkest hour.
Some of these actions are replacing actual support which should be coming from high up – and we mustn't forget this. However, we're now at a stage where staff are continuing to face shortages in personal protective equipment (PPE), scrubs and other equipment, and something must urgently be done about it.
Donations, whether of physical supplies or money so that doctors can buy more equipment, are much-needed right now. For the UK, as ever, it's all hands on deck. Here are some ways to help.
1. Stay Home
The best thing the public can do is stay home to help stop the spread of the virus. As one A&E nurse told BBC Radio 5 Live: "I don't expect people to understand the devastation because they're not seeing it first hand. We are.
"I just think that we as healthcare workers in the NHS are in a different universe to the public… Please believe me when I say this virus is a silent killer. And it will continue to destroy lives if we don't all pull together and prevent the spread."
Staying home is one of the key ways we can halt the spread of this invisible killer. The good news is that it has had an effect.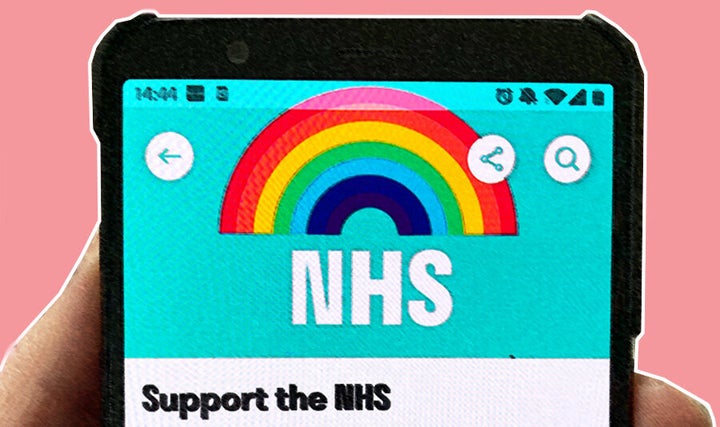 2. Donate Equipment
To help get PPE and hand sanitiser to NHS staff as quickly as possible, the business secretary Alok Sharma has eased administrative requirements and barriers to imports of these tools. While this is positive news, doctors and nurses treating coronavirus patients are still facing "life-threatening shortages" of protective equipment, according to the British Medical Association (BMA).
A crowdfunding campaign to buy urgent PPE, set up by NHS doctors, has reached over £2m in donations, with actor James McAvoy pledging his support by donating £275,000. You can donate here. One of the medics behind the project, Dr Salaj Masand, told the Guardian: "We are overwhelmed and speechless at the trust and faith people have put into us to deliver this."
3. Buy A Meal
"At weekends, overnight and evenings there is virtually nothing to eat except a crap vending machine with crisps and chocolate," writes a UK consultant surgeon. "Seriously!"
This is precisely the reason why a small group of London-based tech workers and entrepreneurs have set up Meals For The NHS. They're crowdfunding to pay for meals for NHS staff around the clock. The team have surpassed their initial target of £300,000, and now have more than £1m in donations. But are after more support from the public.
On average a meal costs £5 – therefore £500 will feed up to 100 hospital staff. The waiting list is already over 5,000 daily meals to deliver across 27 hospitals, and counting. You can find out more here.
Deliveroo is also enabling customers to buy food which is then driven to local hospitals for NHS staff. The takeaway delivery service aims to deliver 500,000 free meals to the NHS – you can donate anything from £5 to £500 to provide meals for local key workers. (Download the Deliveroo app and click the 'support the NHS' box on the homepage.)
4. Sew Scrubs
A&E nurse Ashleigh Linsdell is sharing scrub sewing patterns so members of the public can help to tackle the shortage of scrubs for NHS frontline staff. She set up a Facebook group with an approved scrubs pattern with the aim of producing 100 or more sets of adult nursing scrubs – but has already surpassed that figure.
Linsdell also set up a fundraising page to raise money for people who want to help sew scrubs but can't afford the basic materials.
Find out more here and offer your sewing skills to the cause. Each set of scrubs requires: 3.5m of 100% cotton or polycotton in navy or black.
5. Pay For A Therapy Session
'Duty To Care' is an initiative providing NHS workers with wellbeing support via free online consultations with CBT therapists, psychotherapists, mindfulness teachers, meditation experts, and nutritionists. It was set up by three professionals who have witnessed firsthand how stressful the current period is for NHS workers – Harriet Hunt, one of the co-founders, is married to an anaesthetist.
Wellbeing experts have offered reduced rates to Duty To Care, however the initiative aims to fund the rest of the cost through donations so NHS workers can access the support for free. You can find out more here.
6. Send A Moment Of Calm
Verdant Alchemy are gifting their bath salts to NHS staff. To nominate someone, simply email hello@verdantalchemy.co.uk with a valid NHS email and they will be sent free Epsom Salt therapeutic bath salts to help them de-stress.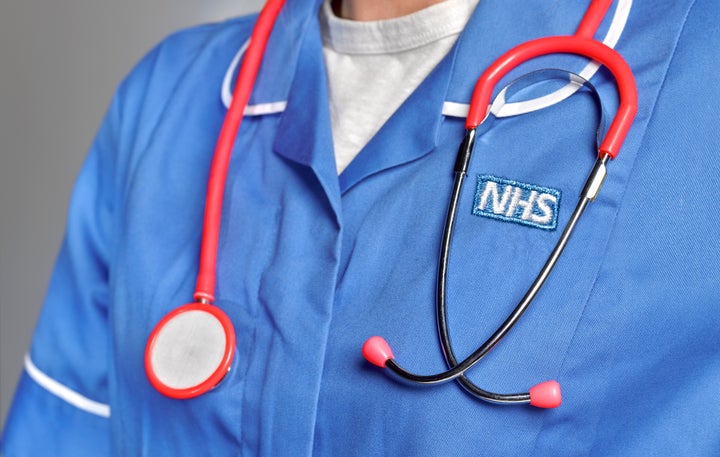 7. Donate To NHS Charities Together
NHS Charities Together provides a forum for nationwide fundraising and advocacy campaigns for the NHS. At the moment, it's promoting an urgent appeal for donations on Virgin MoneyGiving. So far, a staggering £83m has been raised of a £100m target.
Funds raised will go towards buying wellbeing packs and gifts for staff and volunteers on wards; and paying travel expenses, parking and accommodation for key workers.
8. Volunteer As A NHS Responder
Incredibly, 750,000 people signed up to become NHS volunteer responders after the health service issued an urgent callout. While recruitment to the scheme has been temporarily paused to process the influx of initial applications, those who have applied are now urged to regularly check their emails as they will receive further details from GoodSAM app so they can start volunteering as soon as possible.
9. Show Appreciation.
On Thursday 26 March, thousands of people up and down the country took to their windows, front doorways and balconies to clap for the nation's key workers, including the NHS staff fighting on the frontline to keep us all safe.
Annemarie Plas, a Dutch Londoner, was inspired to set up the event dubbed #ClapForOurCarers after seeing it happen in her home country, the Netherlands. She told HuffPost UK and since then it has become a weekly event.
So, if you feel up to it, we'll see you at the window at 8pm this Thursday.
This article was originally published on April 1, 2020 and has been updated.