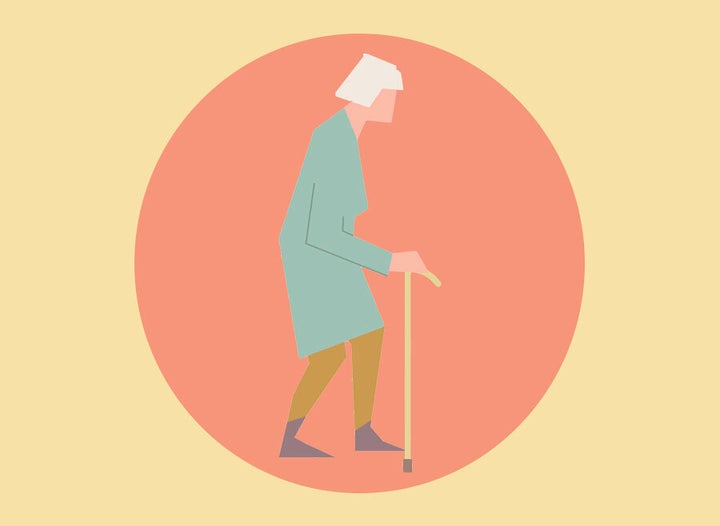 The heatwave across the UK continues with temperatures on Thursday set to break all current Met Office summer records of 38°C.
It is now so warm that commuters have been warned by Network Rail not to travel on certain trainlines because the risk of the tracks buckling in the sun means speed limits are being imposed.
This level of extreme heat is hard for everyone but especially for those who are more vulnerable due to age or ill health.
Caroline Abrahams, Age UK's charity director says it is easy to under estimate the threat posed by hot weather. "The fact is our bodies are less able to cope with extremes of temperature as we get older, making us more susceptible to heat-related illness," she says.
Heatstroke is a very serious, ultimately life-threatening condition that can develop if heat exhaustion is left untreated, warns the NHS. So how do you ensure loved ones, neighbours and those in need are well cared for? Especially if you can't be with them all day.
Abrahams says the key thing to do is keep in touch with older family members or neighbours. "Check they are ok. It may be that offering to bring in some groceries, for example, so they don't have to endure the heat outside would be very welcome over the next few days."
Tips for looking after elderly or vulnerable people:
Visit or phone neighbours or relatives who live alone. Check that they are not having difficulties during periods of extreme heat.
Encourage them to stay inside. This is especially during the hottest time of the day late morning to mid-afternoon. If they do go out use sunscreen of factor 15 or above, wear a hat and stay in the shade if possible.
Try to keep the house cool. Tell them to keep curtains and blinds closed in rooms that catch the sun.
Encourage them to take it easy. Strenuous activities like housework and gardening should be left when it's cooler in the early morning or evening.
Watch what they are eating. In heat, everyone should eat normally, but encourage cold foods, particularly salads and fruits, as they contain a lot of water. And don't eat outside if they can avoid it – especially around lunchtime.
Provide plenty of fluids. Ensure they are staying hydrated to ensure the body replaces the salt lost through sweat.
Choose the right clothes. It may sound obvious, but light-coloured, loose cotton clothing can help them stay cool in the heat. Dark colours absorb the light and can make them feel even warmer.
Think about their feet. Allowing your feet to breathe is important when the weather is hot and open – avoid flip flops, which can be hard to walk in and opt for open-toe sandals which support feet. Sandals that fasten with Velcro or adjustable straps are a good idea if their feet swell up in the heat.
Cool off with water. If they are really struggling recommend they take a cool bath or shower. Or suggest they splash their face and neck with cool water or place a damp cloth on the back of the neck.
Check for weather forecasts and temperature warnings. Keep them up to date with the latest information on TV, radio and online at the Met Office website.
For more advice people can call Age UK's free advice line on 0800 169 6565 or visit the website.