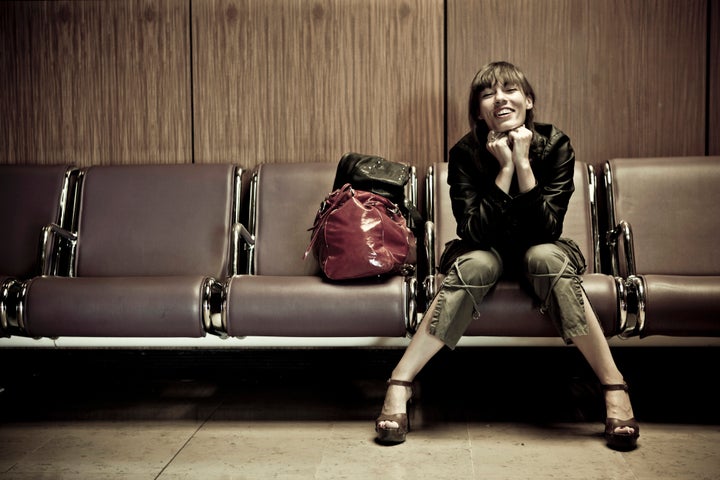 Going on holiday but don't want to be weighed down by checked baggage costs? We don't blame you. And it's no fun hanging around at the luggage carousel waiting for your bag to come out (last) when you just want to kickstart your trip. But, don't worry, you can pack everything you need for a week in your carry-on luggage without being charged an extra penny. And we've got the expert tips you need to become a total packing pro right here - no more sitting on your case trying to get it closed.
"Ensure you know the policy of luggage dimensions and weight restrictions for the airline(s) you are travelling with, especially if you're travelling with more than one carrier during your trip as it can vary hugely," says Bob Atkinson, travel expert at TravelSupermarket. "And don't forget the liquid restrictions as well as items that are banned in the cabin." Some banned items are pretty surprising. Did you know that tent pegs are a no-no?
It might sound a tad obvious, but don't forget to check the size of your case. "If you get the right sized bag before you travel, you physically can't pack more than you're allowed to carry," says Bob, adding: "It's a good idea to choose a soft bag for carry-on luggage as it's easier to cram into overhead bins and should be lighter."
Do you really need to take three bottles of hairspray? Be ruthless and only pack what you really need. Cat McGloin, travel editor at Skyscanner, suggests: "If you're staying in a hotel, find out what's provided in the room and decide if this is all you need - you might find all you have to pack is a toothbrush and toothpaste. If the place you're staying in doesn't provide such luxuries, find out where the nearest supermarket or chemist is, you might find you can buy all you need once you are there ... And sometimes cheaper than the UK prices."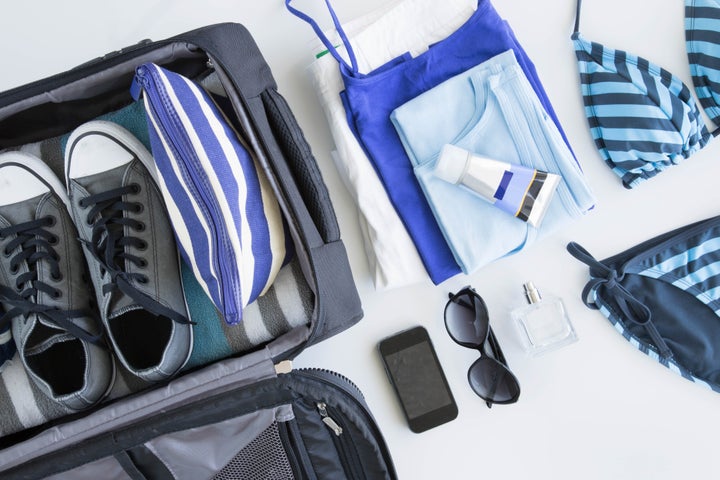 4) Make use of 'empty' spaces
Who knew your shoes weren't just for looking super-stylish? "When it comes to packing, you need to make use of every little space you can. Roll tops/underwear/socks and other small items and stuff them into your shoes to make sure every possible space is filled," suggests Cat.
5) Roll clothes and use vacuum compression bags
It sounds a bit serious, but it really works, says Cat. "To save space and stop creasing, roll your clothes instead of folding them, then place them in vacuum compression bags. To use these bags, you put your clothes in, seal the bag, then squeeze the air out. This will leave you with lots more space in your suitcase and will prevent creases more effectively than folding.
Another good packing solution idea is packing cubes - these help separate your different items and access things more quickly. Vacuum bags come in all sorts of sizes which will comfortably fit inside cabin luggage."
6) Book vs Kindle vs smartphone
Phones, iPads, laptops, books, Kindles - multiple items and multiple chargers all add weight, points out Bob. Can you download books, information, films, games and music onto one item and take only one device? Cat agrees, saying: "If you download everything onto your smartphone, you'll save more space as it can be kept in your pocket."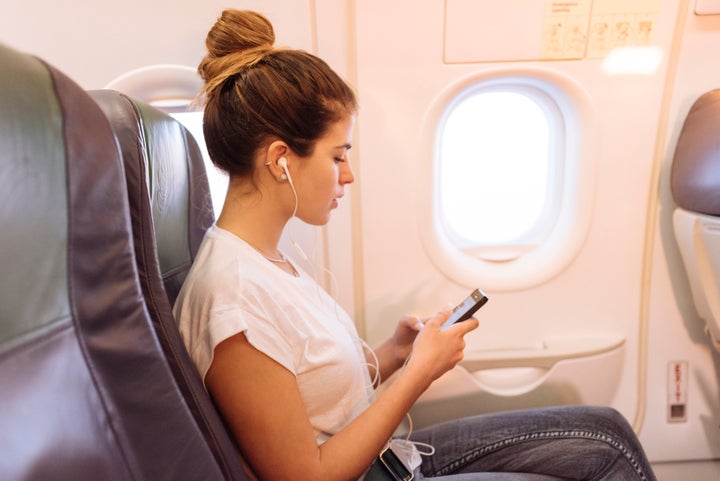 7) Avoid stains with shower caps (really)
How annoying is it when you unpack your favourite top and spot an unsightly stain that wasn't there when you put it in your bag? Answer: very. Solution? "Firstly, you should always make sure your light-coloured clothes are packed inside out, and secondly keep the disposable shower caps you find at hotels and use them to cover the base of your shoes," says Cat.
Try to wear your bulkier items of clothing on the plane - like your coat - and use your pockets as additional storage space.
Finally, think carefully about what you really need versus what you want to take. Don't take four pairs of high heels if you can get away with just one.
Cat says: "Plan each day and night and think about how an item can have a multi-purpose across the week. Synthetic materials are light, easy to pack and would dry quickly if washed. Consider packing a travel detergent so you can wash and re wear when needed. Make sure your detergent is within the 100ml liquid limit allowed on flights."