You're reading Here, Try This – our month-long plan encouraging you to try something new every day.
With non-essential shops closed on and off for months now, opportunities to browse the rails for new clothes have been minimal for some time.
If you're someone who can't bear online shopping or you're being careful with money right now, you may be getting a little tired of your clobber. Add to this the fact that millions across the country are spending the majority of their day at home – with no real reason to get dressed up – and fashion fatigue has well and truly kicked in.
But making the effort with clothes can have the power to boost your mood – just look at how the #DressUpFriday trend took off in the early pandemic. And restyling what you already have isn't just good for you but for the planet, too.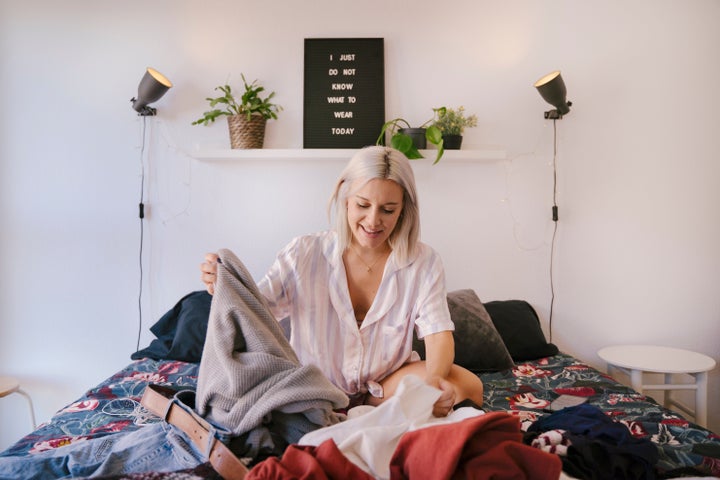 To wake your inner fashion guru from hibernation, we asked two personal stylists for their top tips on restyling the clothes you've already got.
First up is Lisa Talbot, a stylist whose services include The Online Wardrobe – a styling consultation service based on making the most of your existing clothes. She's a big fan of layering and mixing smart and casual for a new look.
1. Have you got a pair of more formal trousers – for work, say, or going 'out, out' that are sitting in your wardrobe feeling unloved? Change them up for a more casual lockdown look by teaming them with a sweatshirt and trainers.
2. A shirt with a collar elevates any outfit. Pop yours on with a pair of jeans or jogger-style trousers and add in an ankle or stomper boot for instant style.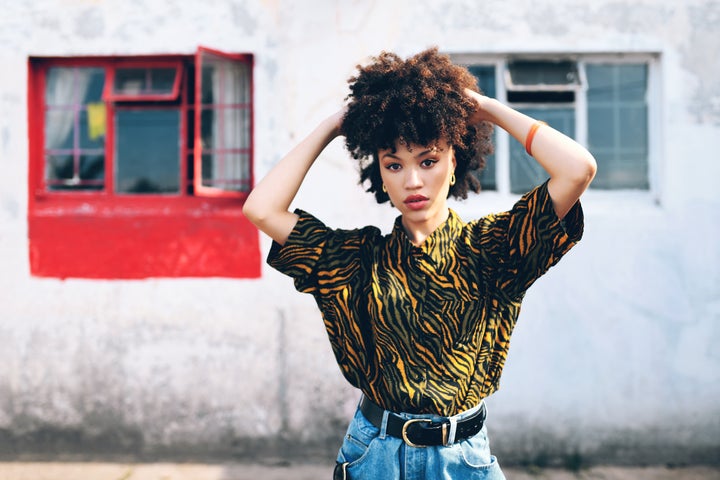 3. T-shirts are not just for warmer days – use them as a layering garment during the colder months with a blazer and a skirt for a super chic look.
4. Dresses are the unsung hero of your wardrobe, creating a super layering base. And a knit over the top changes a dress into a skirt and top, pronto.
5. Many of us wear the same combinations again and again – it's easier and makes us feel comfortable. To get out of this comfort zone, take a garment you love and combine it with an item from your closet you'd not normally choose. Simples.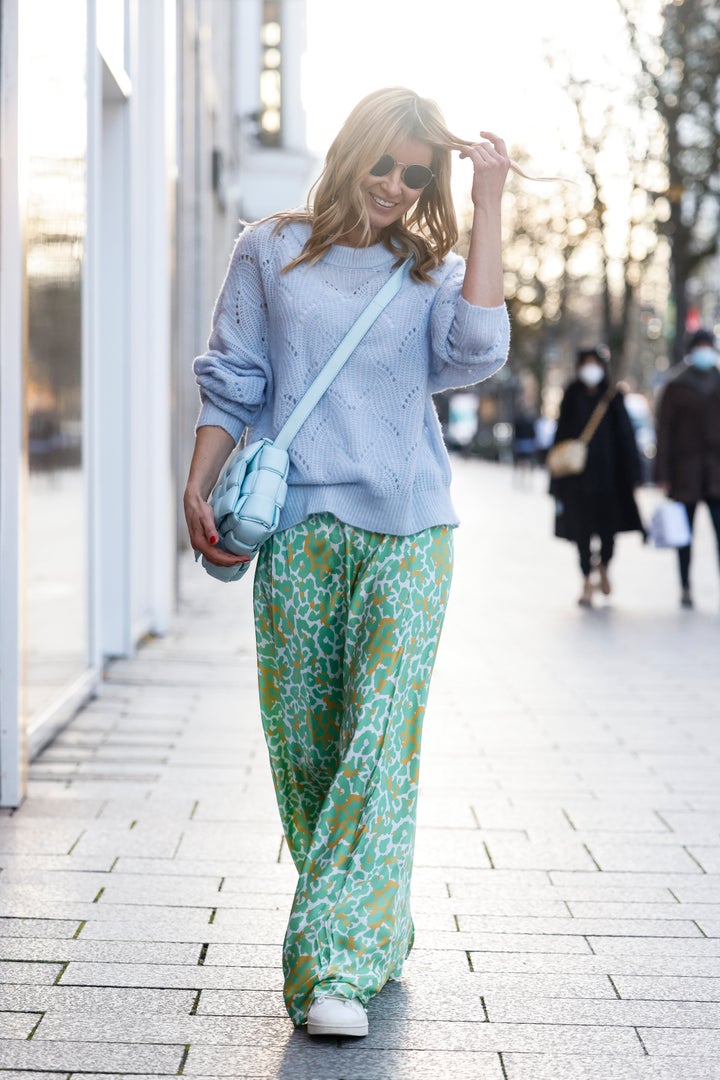 Next up we have tips from Charlotte Broadbent, a former magazine fashion and beauty director who now offers personal styling through her company, Charlotte Loves.
Broadbent's My Wardrobe Edit is a service dedicated to decluttering and revamping your existing clothes. She's a fan of mixing colour and texture in unexpected ways to breathe new life into your wardrobe.
Here are her tips to get your started:
1. Choose four trends each season that really suit your style personality (whether it's urban, romantic, classic, casual or edgy) and interlace one trend into different looks – for example floral dresses with white boots, or joggers with rubber soled chunky boots. This helps you reduce cost per wear on any item.
2. Juxtapose fabrics and textures for an unexpected but sumptuous look. Try leather with lace, faux fur with silk or cashmere with sequins.
3. Create surprising outfits by pairing opposite colours from the colour wheel spectrum you've never styled together before, such as purple and yellow, red and green, or blue and orange. Top tip: lay out your whole wardrobe into colours first to see what you have to play with.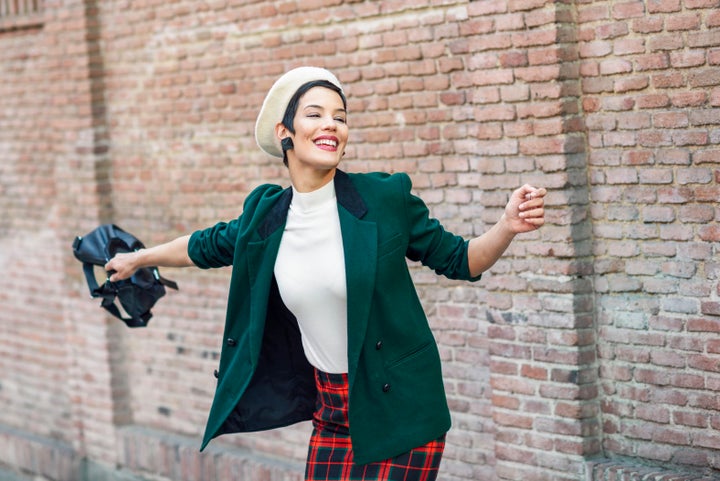 4. Borrow from your partner's/friend's/housemate's wardrobe to update your look – think check shirts, oversized sweaters with joggers and thick socks paired with fugly sandals.
5. Try tonal dressing: wearing different shades of one colour, such as red with pink, sage green with mint green, tan with beige. It can work a chic treat.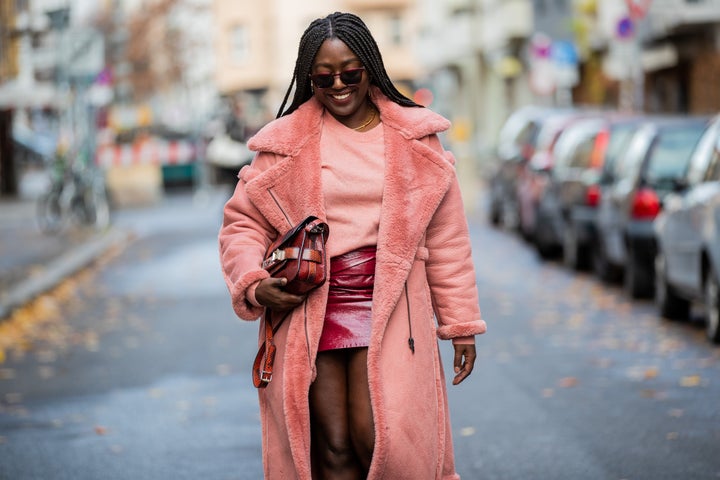 6. Wear your best pieces more of the time. Dig out those items that make you feel amazing! Pop on an evening dress with fun ankle boots. It's not going anywhere fancier anytime soon.
7. Integrate the four Rs into your outfit planning: re-assess, re-allocate, re-sell and re-stock. Detox your pieces that no longer work for you, monetise what you are no longer wearing or donate to charity and sell on rather than sending it to land fill.
This new year, we focus on fun, not denial (because we've all had enough of that). Follow our month-long plan, with a new 'Here, Try This' idea each day, spanning easy ways to engage your body and mind, inspiration for your food and home, and tips for boosting how you feel – inside and out.